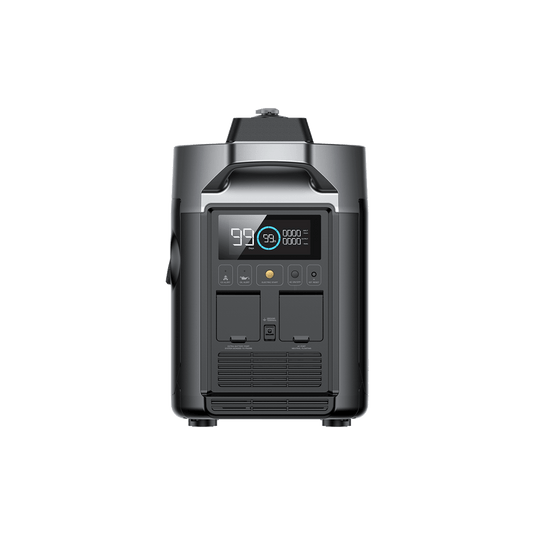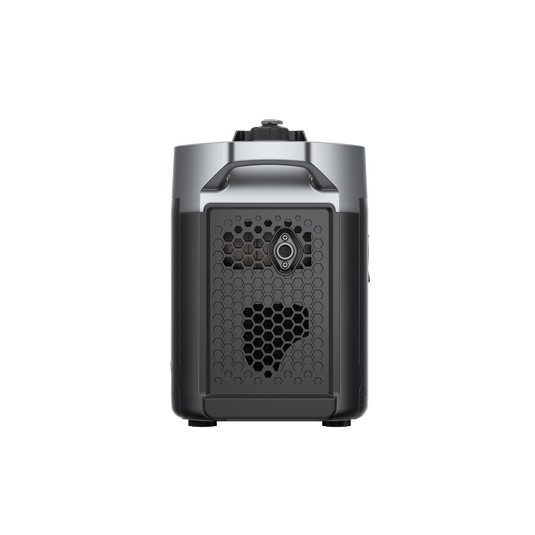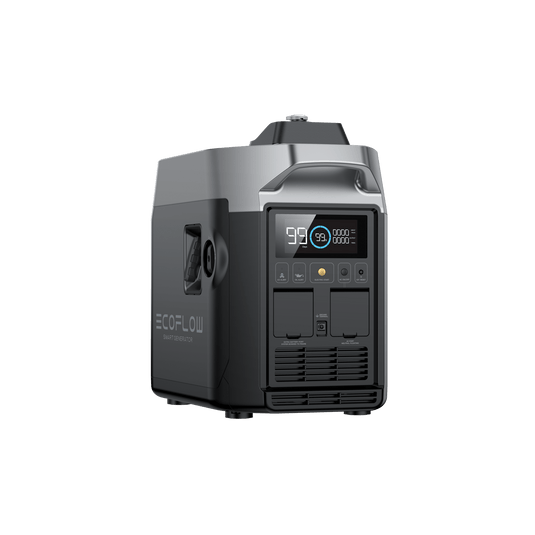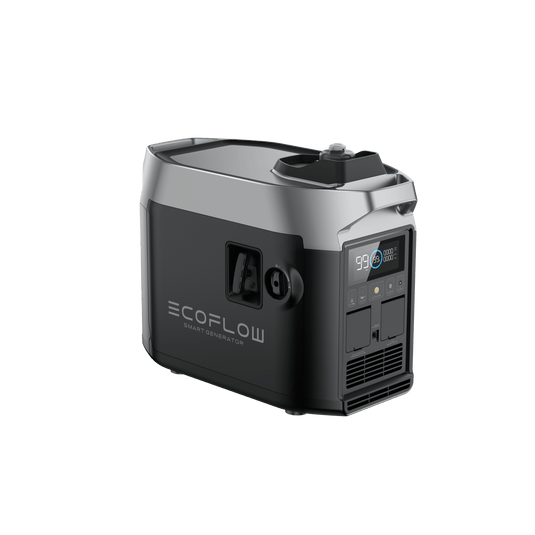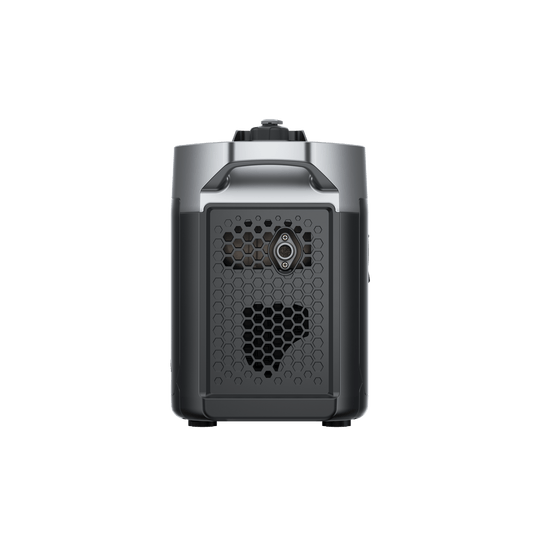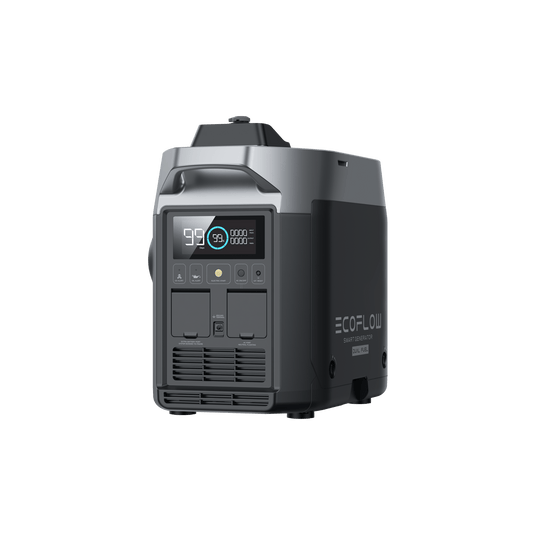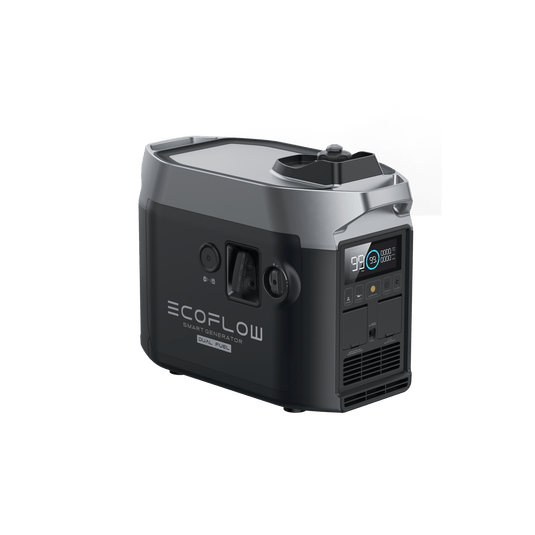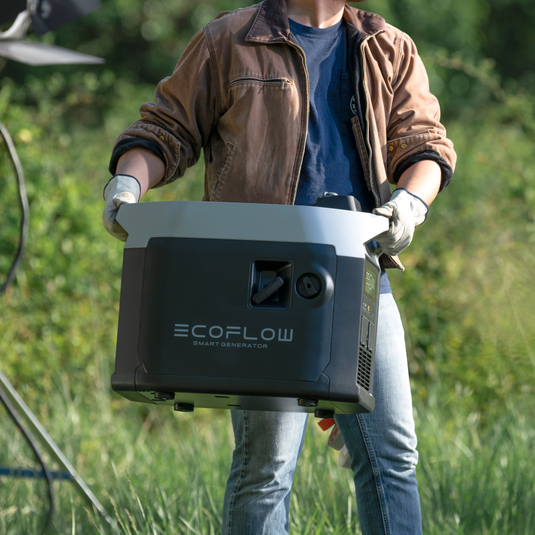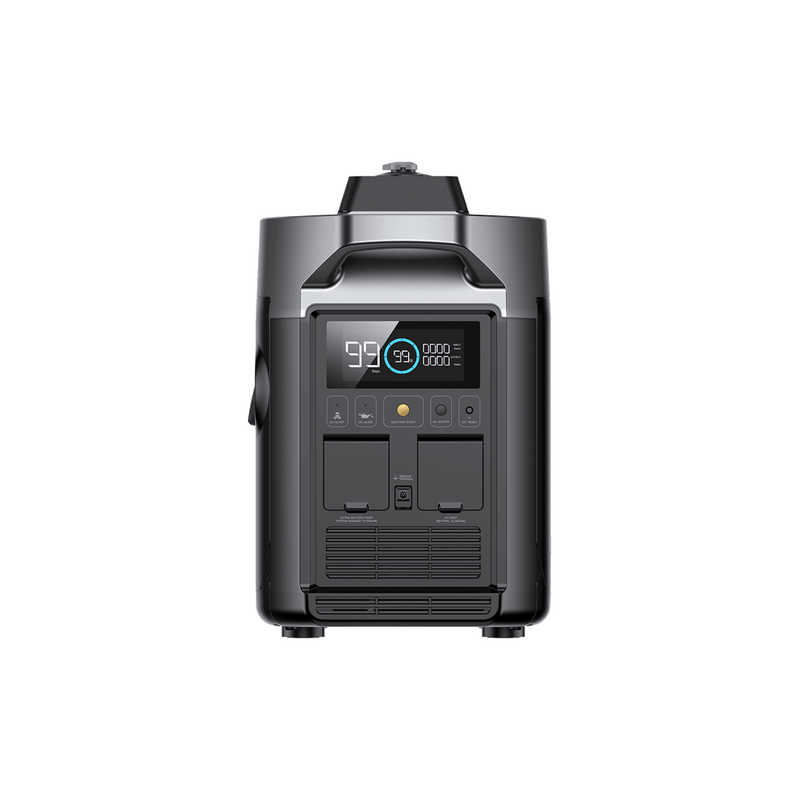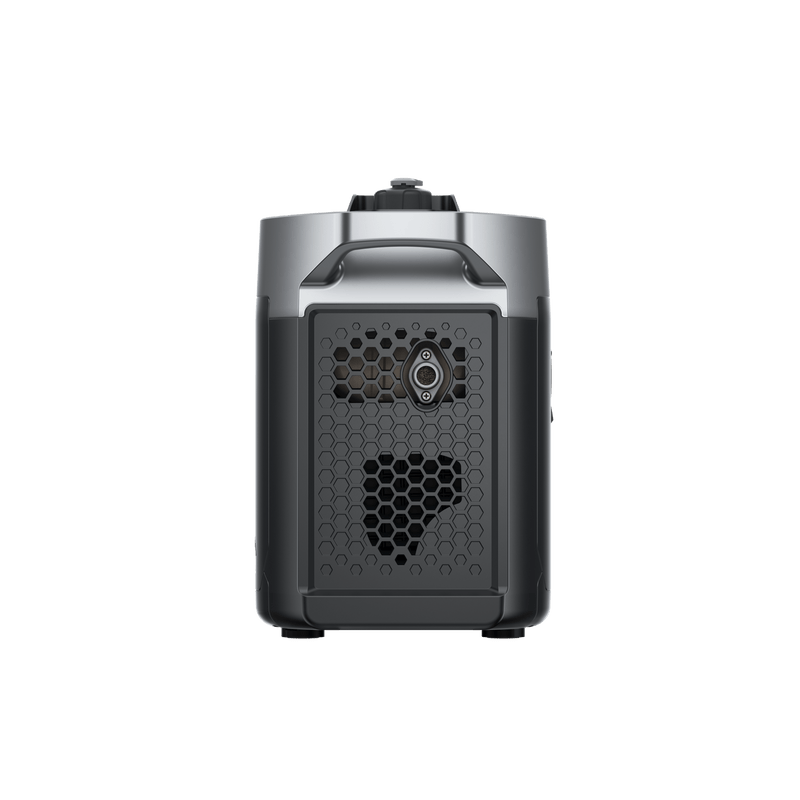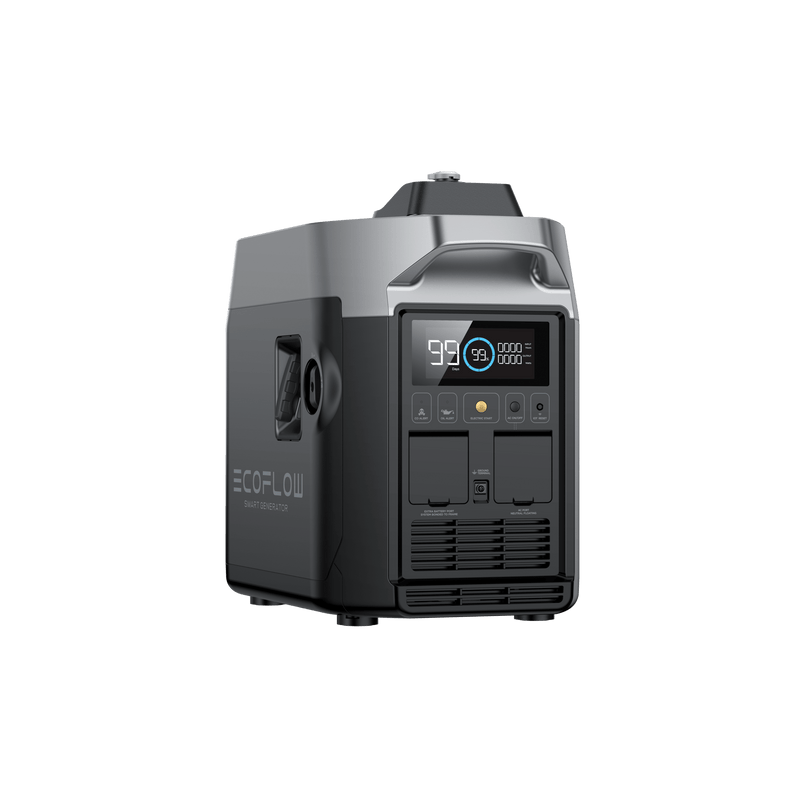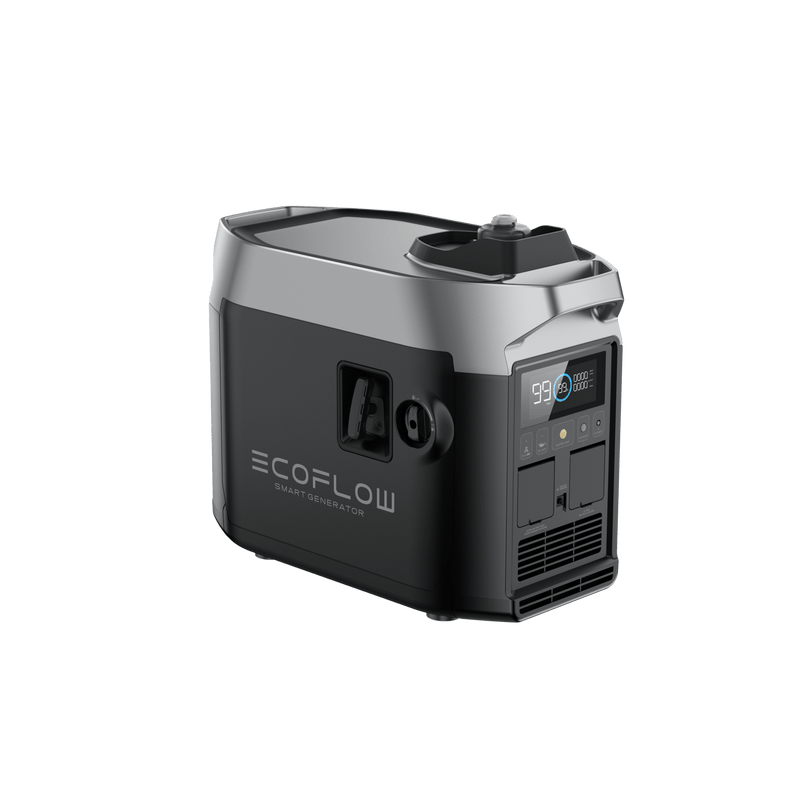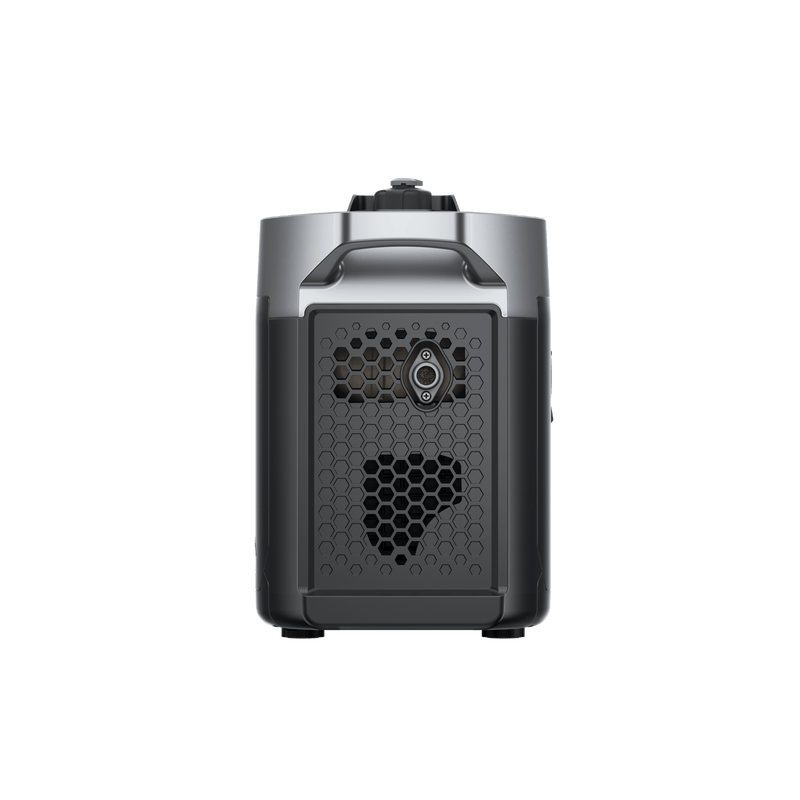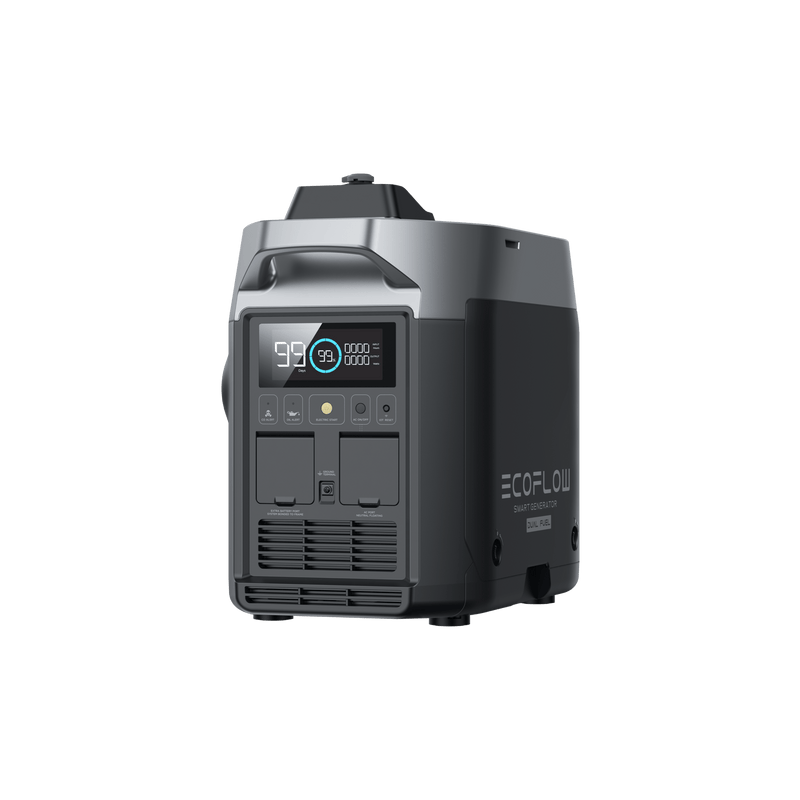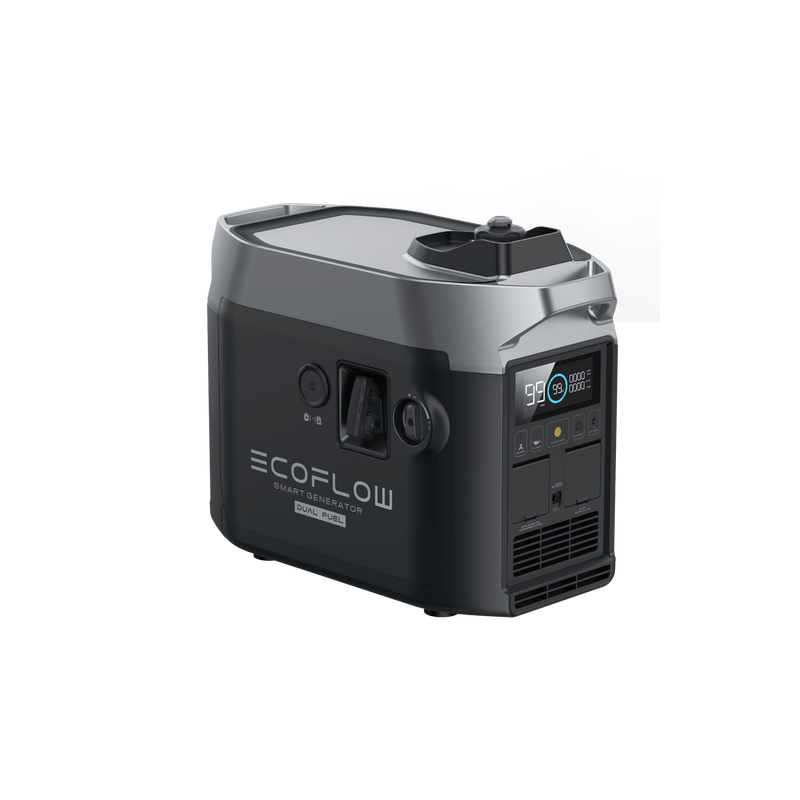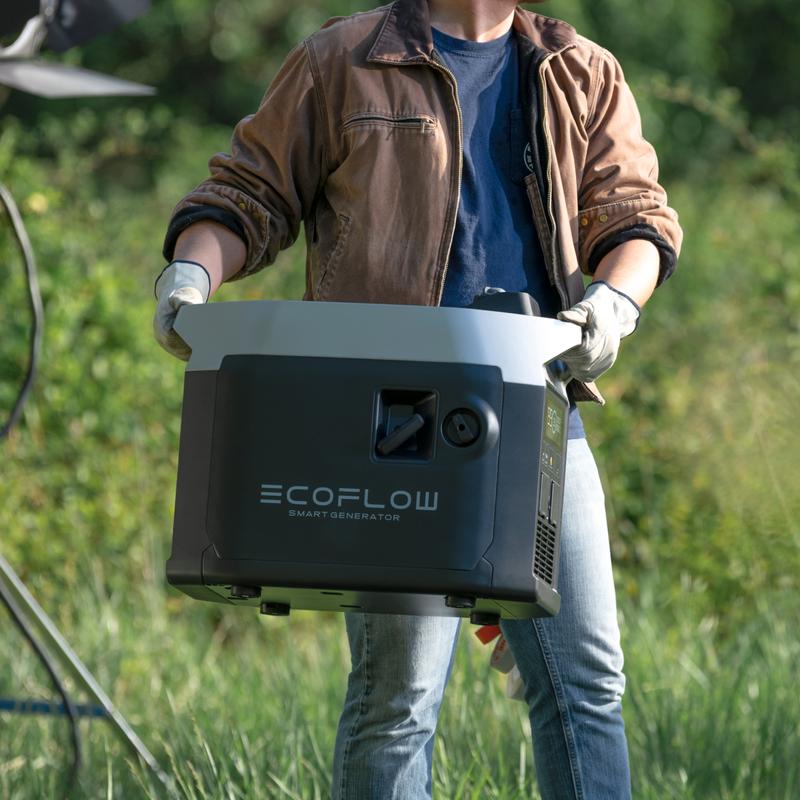 When disasters strike, such as extended blackouts and severe storms, everyone needs a last-standing power supply to stay safe. The EcoFlow Smart Generator serves as an emergency option that integrates with your DELTA Pro or DELTA Max.


Emergency Backup


App control


More efficient


LCD display
Built for any emergency.
Compared to a traditional gas generator, the EcoFlow Smart Generator offers better fuel efficiency and less energy loss when you charge DELTA Pro or DELTA Max. It achieves this by directly charging your portable power station through a simple and efficient DC charging process.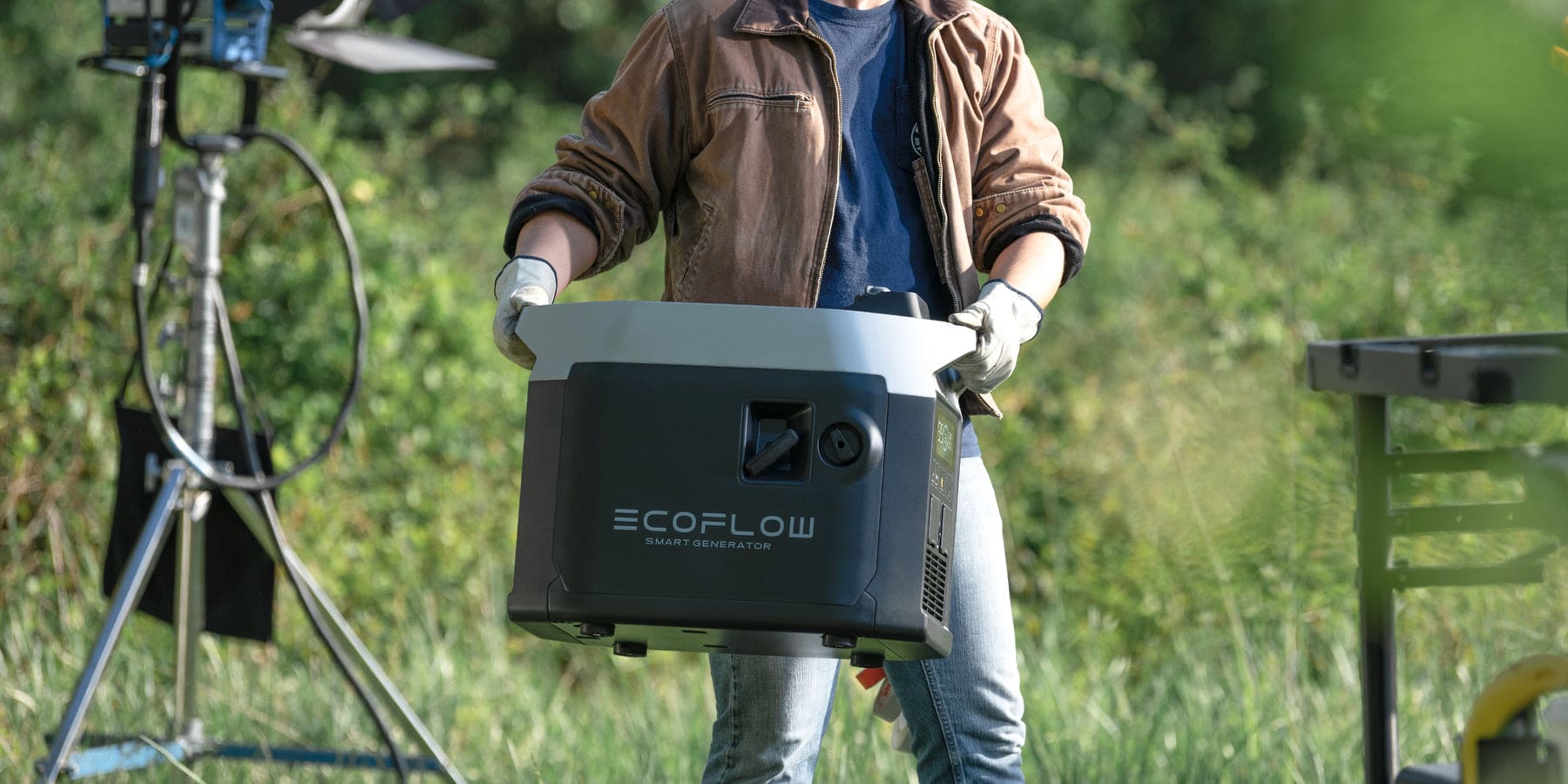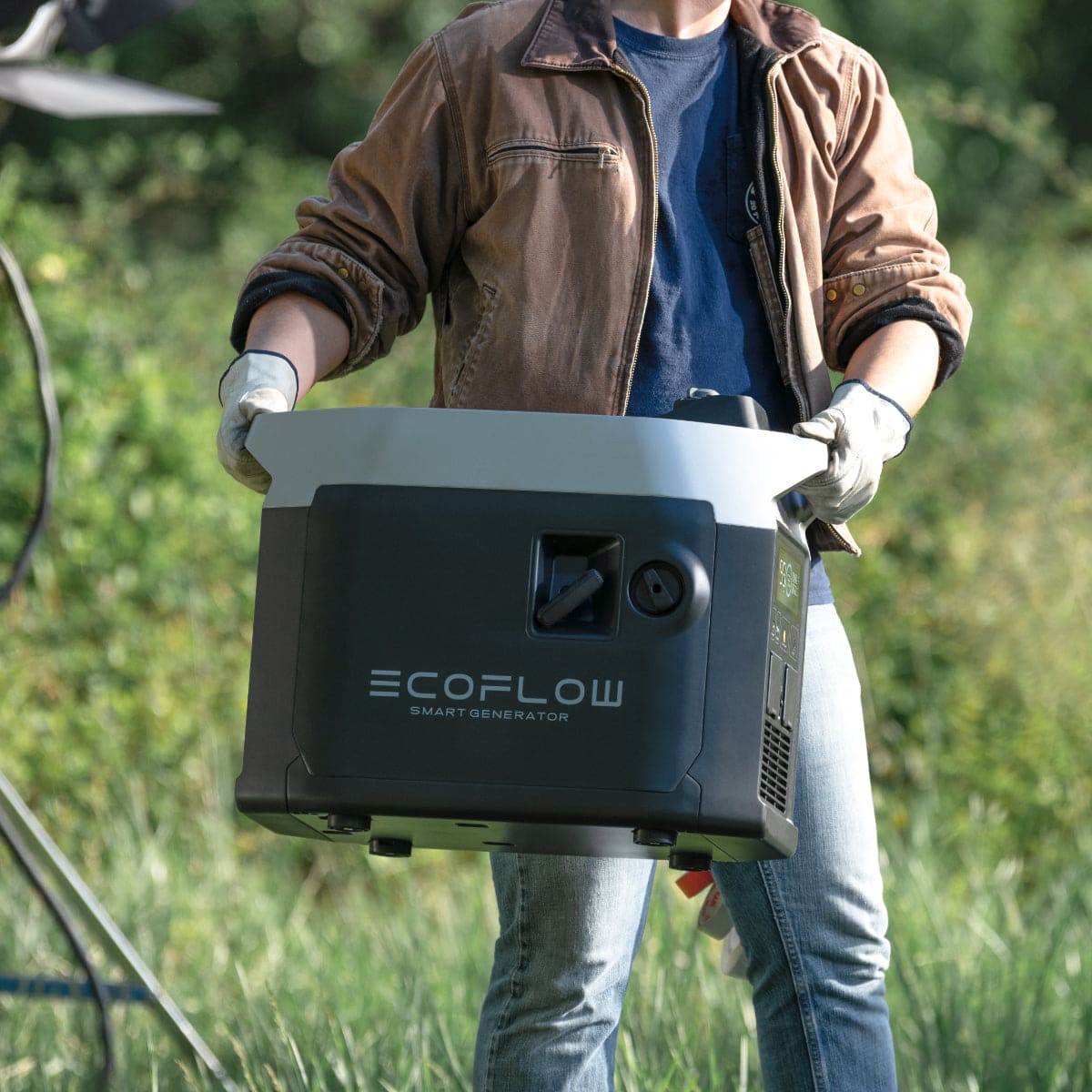 Charge and power devices at the same time.
In emergencies, sometimes things don't go to plan. Not only does the EcoFlow Smart Generator give you last-standing emergency power, it also features an AC output to power other devices while recharging your unit with an extra battery.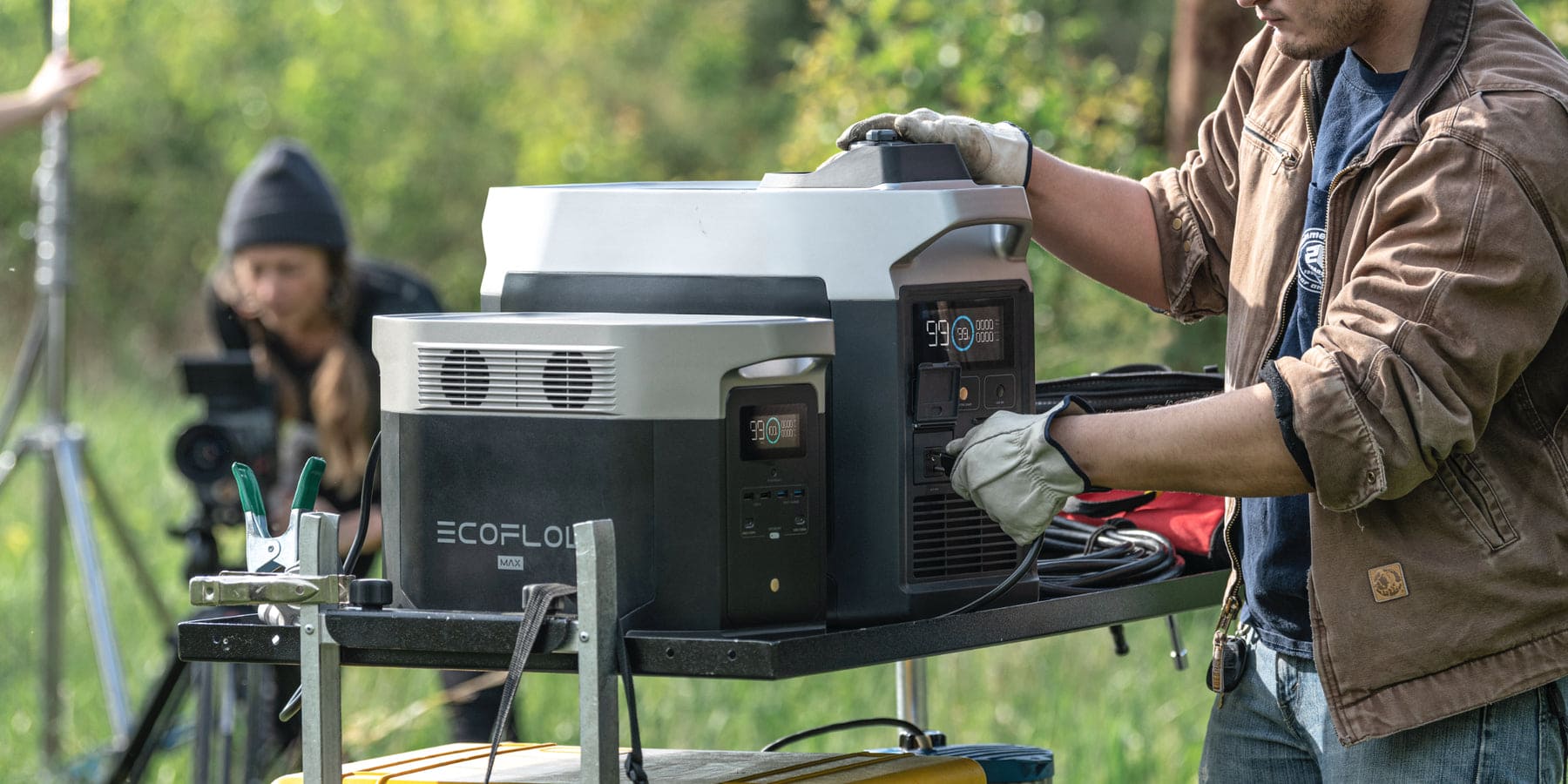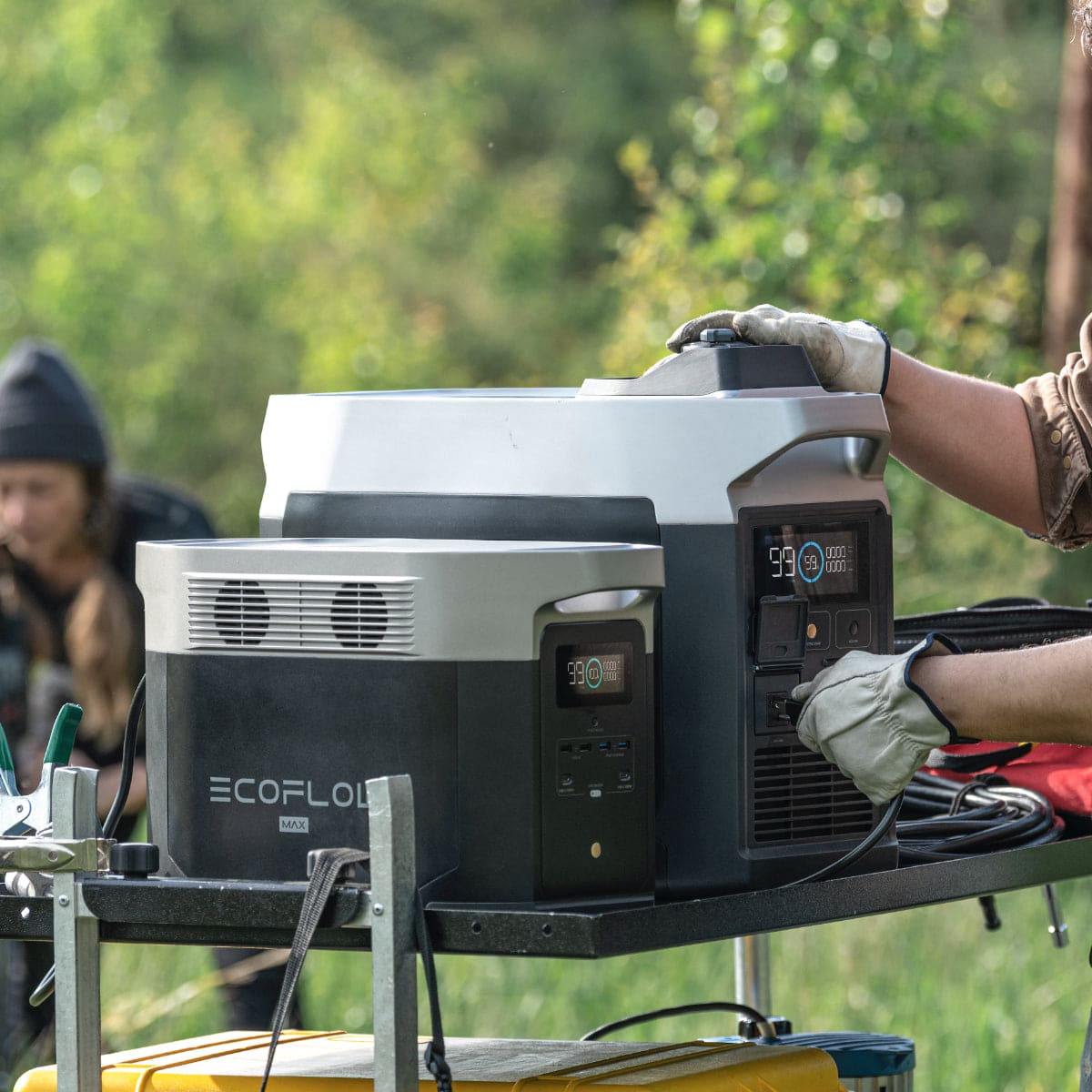 Four easy ways to start.
Stay powered on at any time, using four easy ways to start the EcoFlow Smart Generator. If you're close to the unit, you can turn it on via electric or manual start. In emergencies, when you can't go outdoors, you can turn the smart generator on with the EcoFlow app. And for an added layer of power security and efficiency, the smart generator automatically turns on and off when your unit reaches a designated battery limit.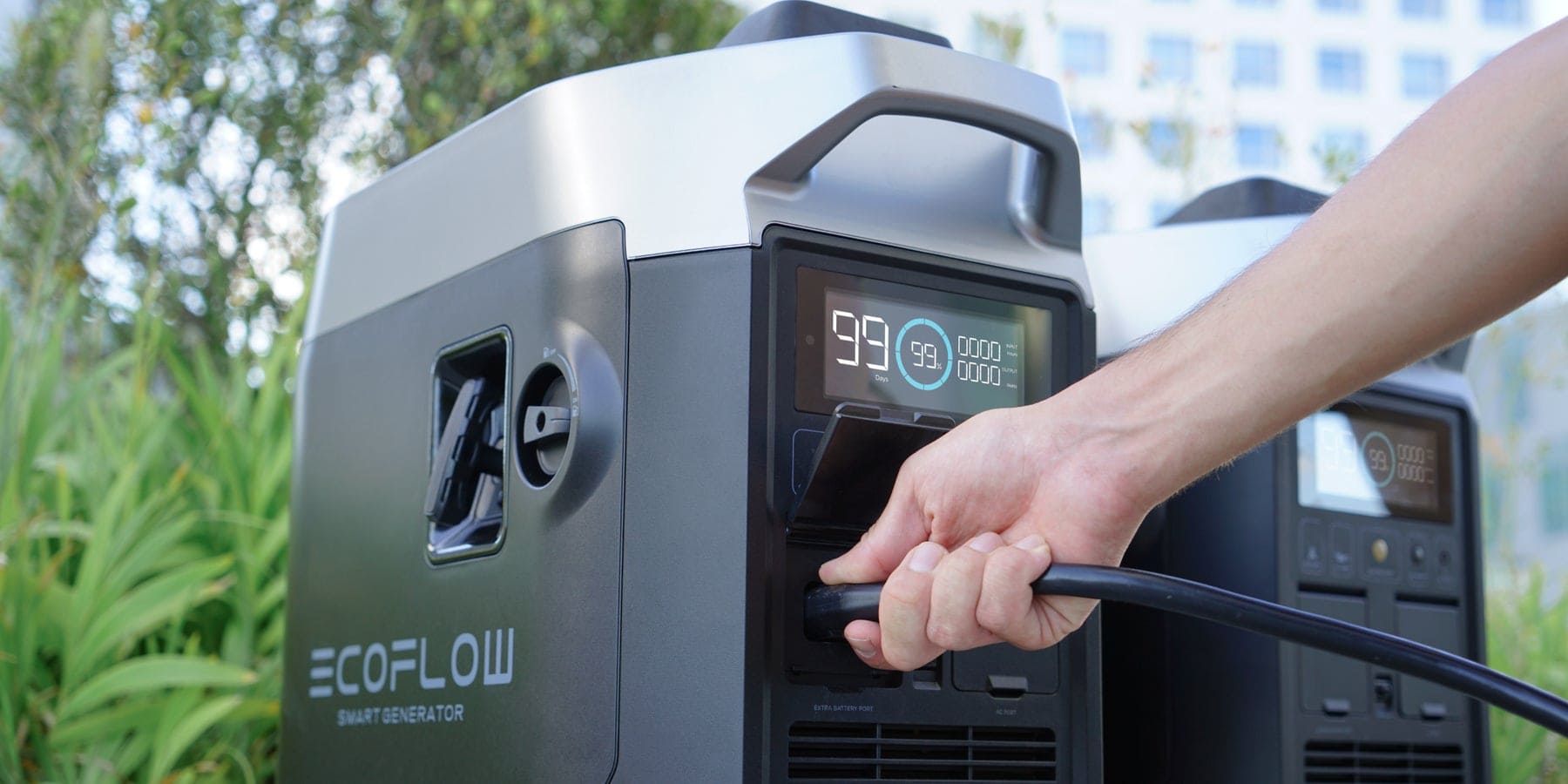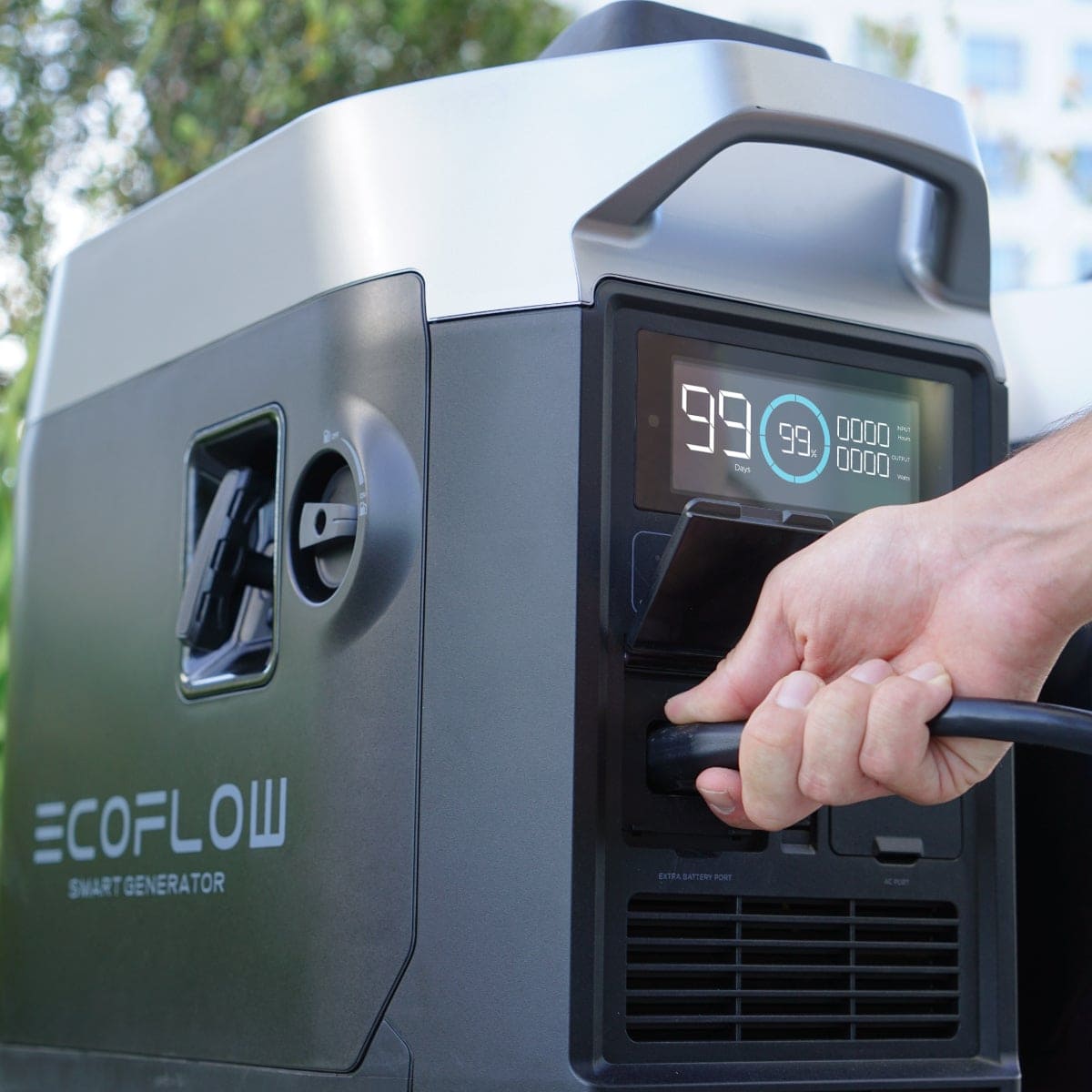 Control and monitor with the EcoFlow app.
The EcoFlow app gives you complete control over the EcoFlow Smart Generator at the touch of a button. You can control, monitor, and access your smart generator settings, such as choosing when it autostarts during an emergency.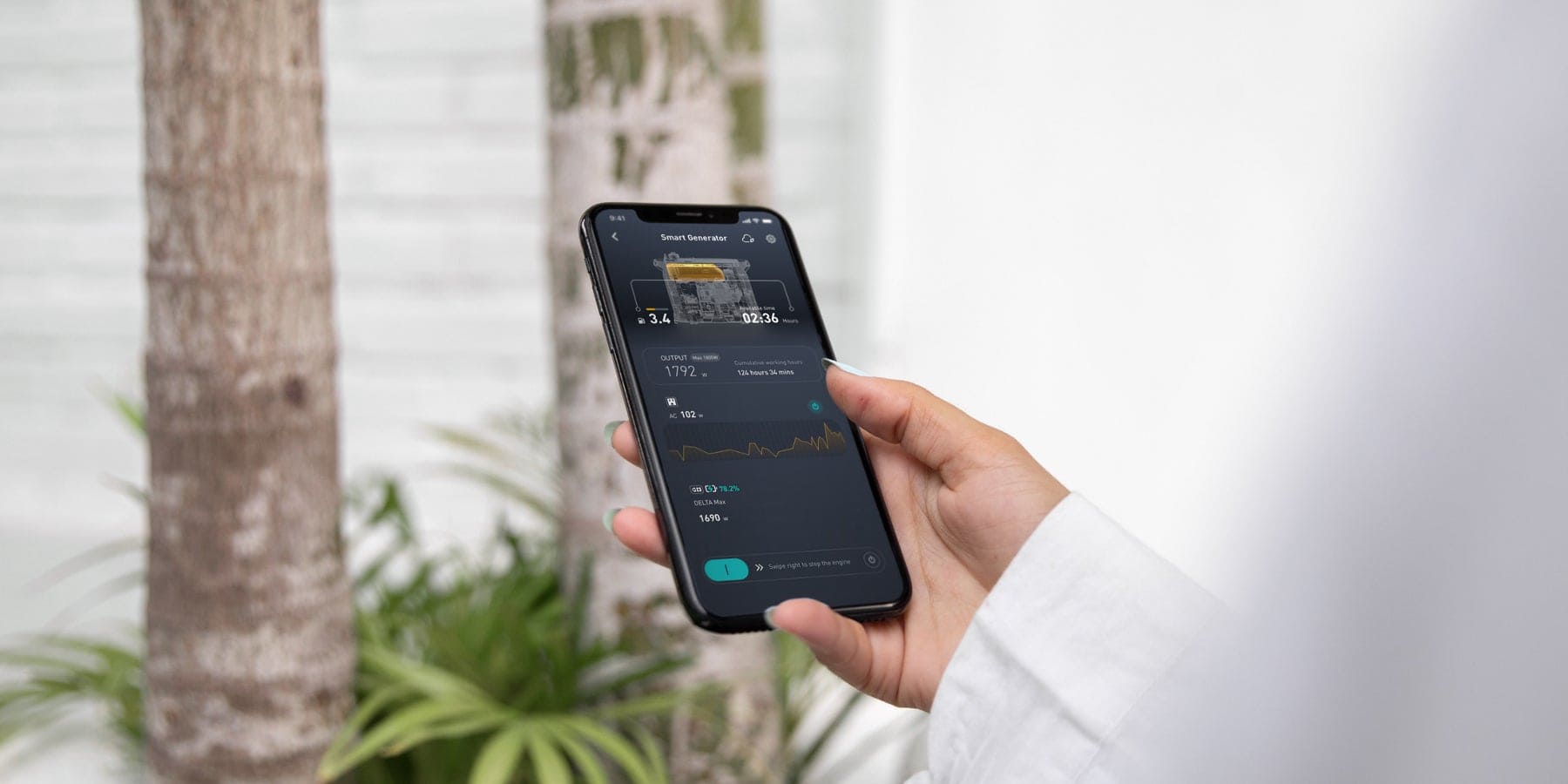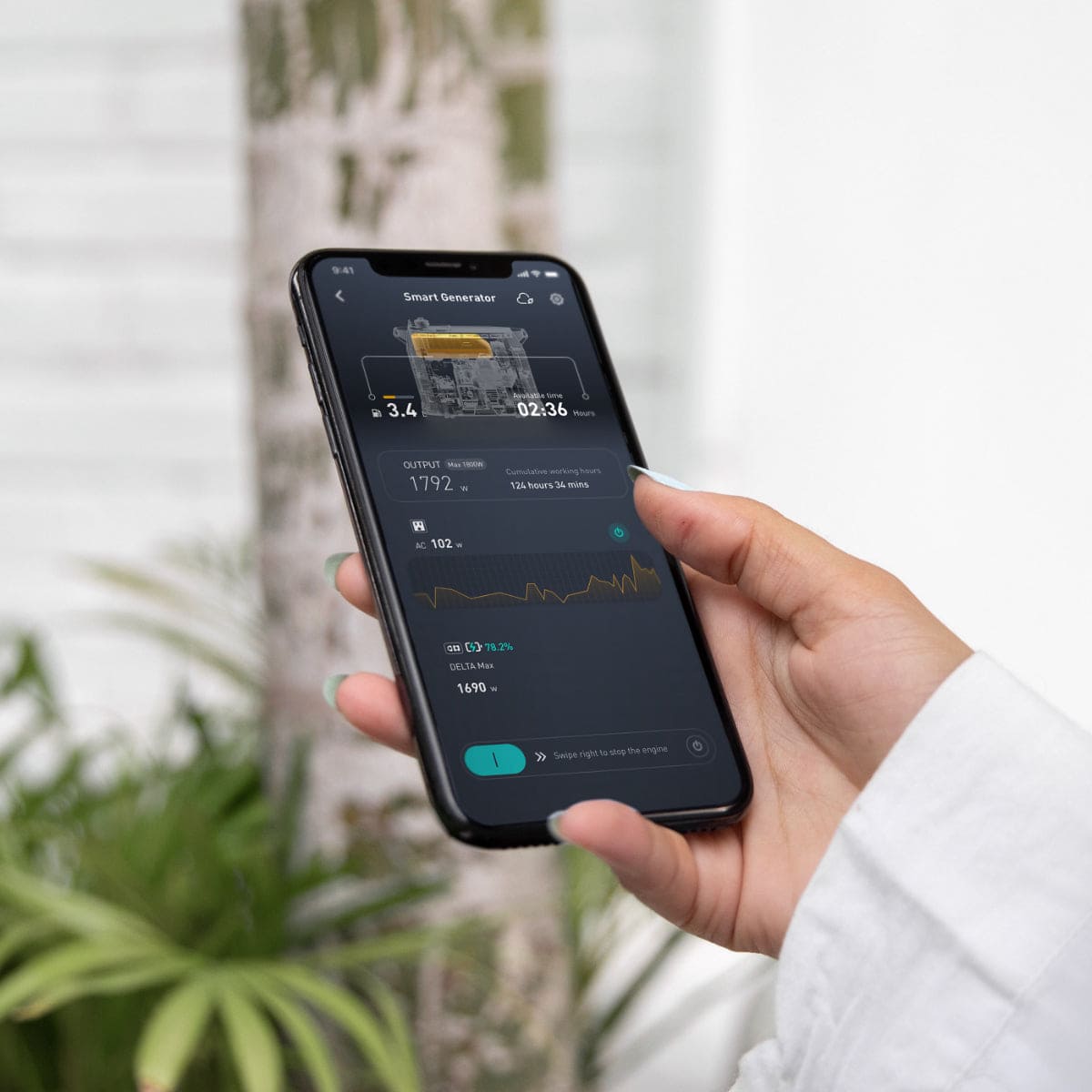 Smart emergency power.
The EcoFlow Smart Generator simplifies emergency power, featuring an LCD screen, CO alert, fuel alert, and an auto shutdown – giving you everything you need to stay safe during a power outage or emergency.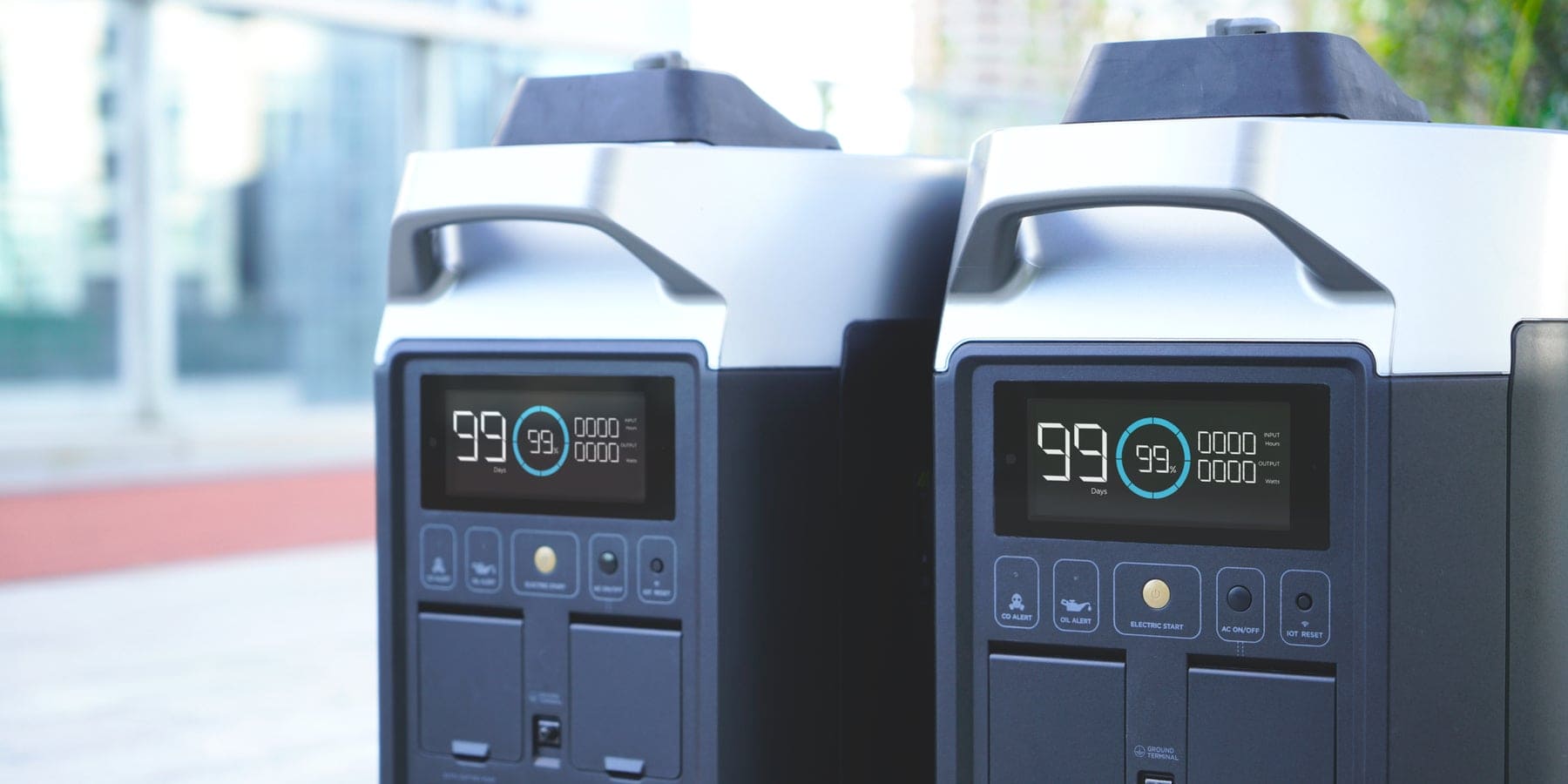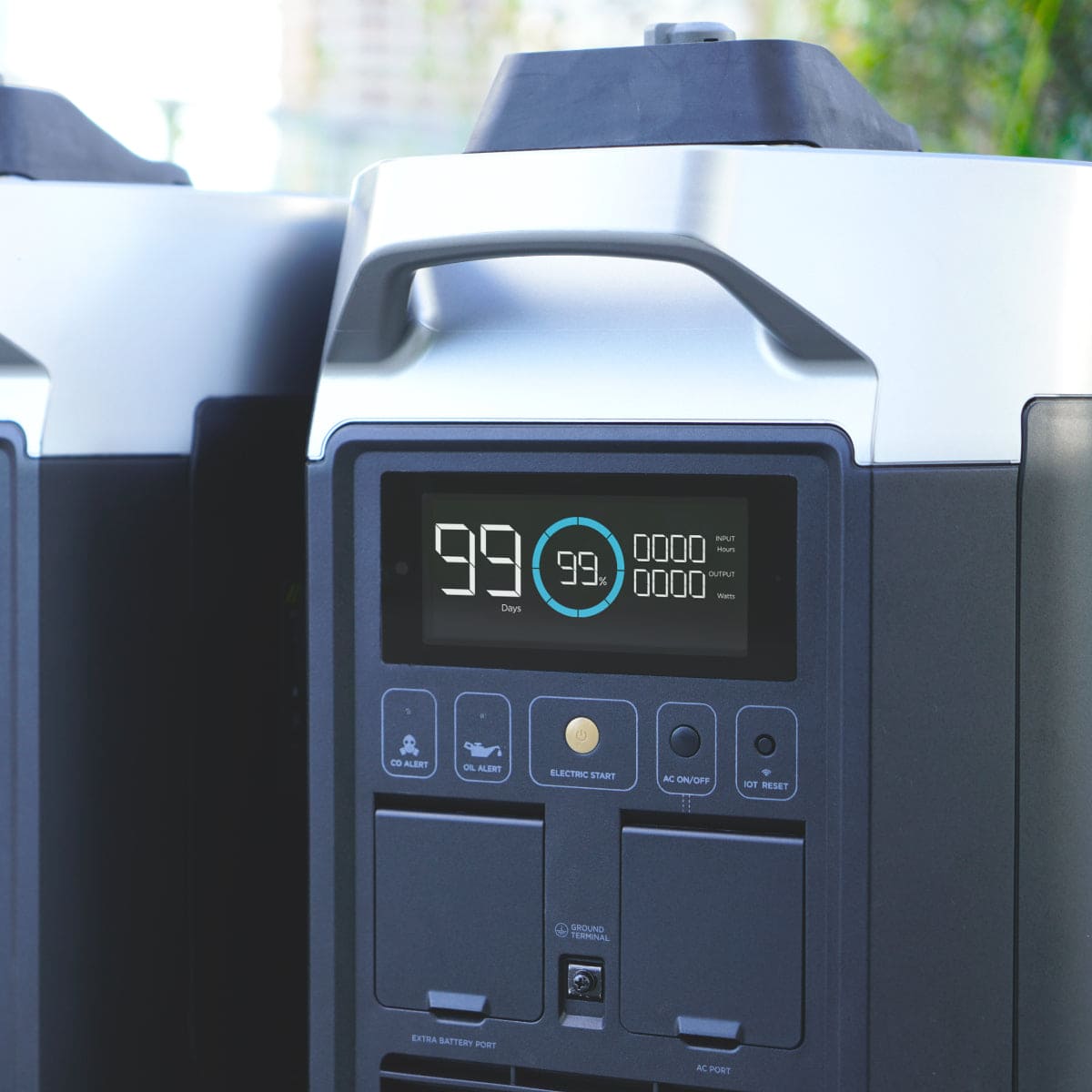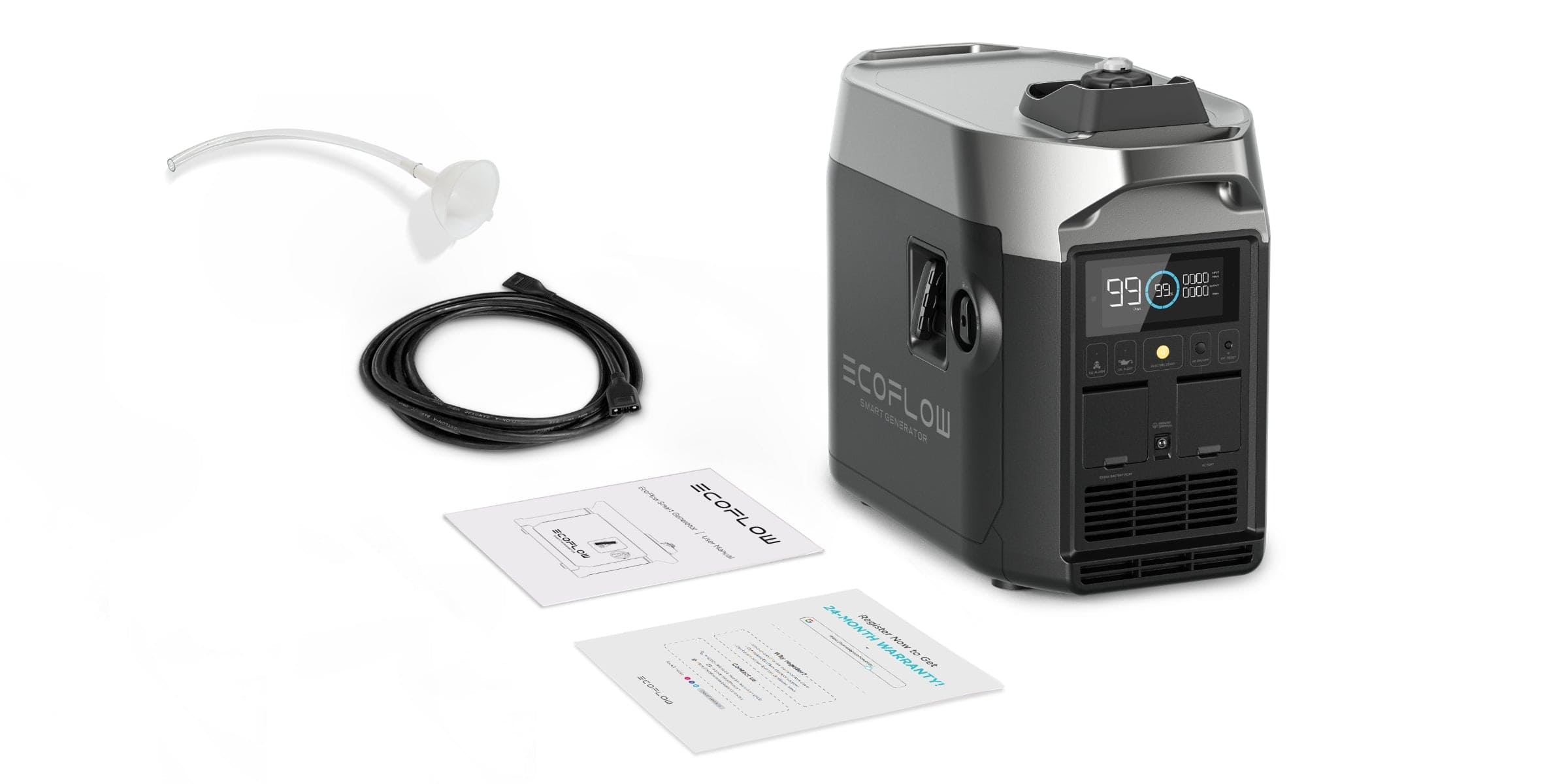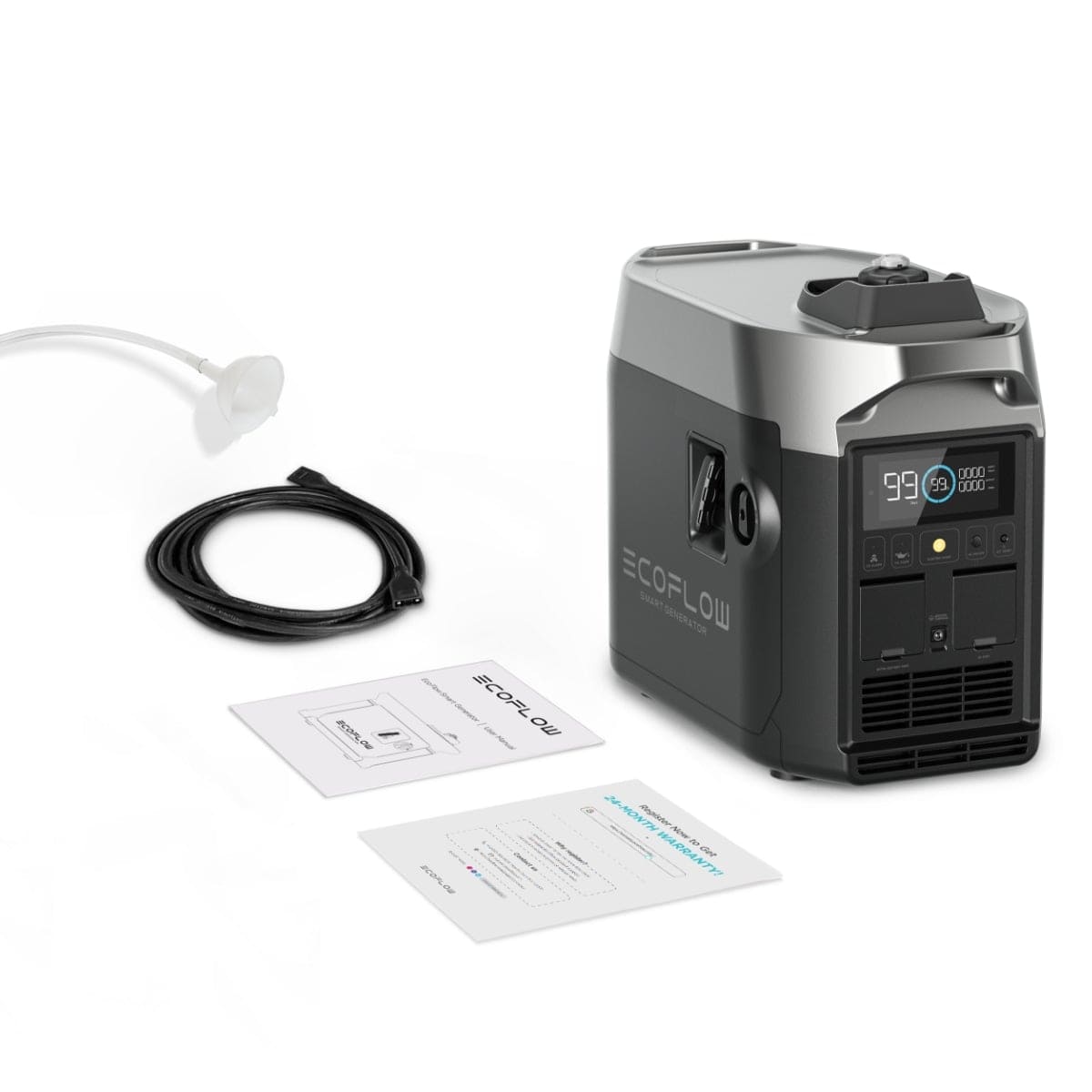 1.Smart Generator 2.Extra Battery Connection Cable 3.Oil Funnel 4.Screwdriver 5.Spark Plug Socket 6.Breaker Bar 7.Double-Ended Spanner 8.User Manual and Warranty Card
Frequently Asked Questions
The EcoFlow Smart Generator is smarter than traditional generators. It works with the EcoFlow app so that you can control & monitor from afar. It features an LCD screen for when you're nearby & you can even pre-define an auto-start when your power station depletes to a certain level.
The Smart Generator charges your power station directly with DC, unlike other generators. This leads to an approx. 10% increased efficiency, saving you time and money.
While we designed the Smart Generator as a compliment to DELTA Pro or DELTA Max, it also works as a traditional gas generator for when you need it to work alone.
To tide you over during extended blackouts, you can charge up your DELTA Pro or Max using the Smart Generator. In this case, one full tank adds 5.4kWh to your ecosystem.
Dimension
59.7*29.6*47.5cm / 23.5*11.7*18.7 in
Weight
29.3 kg / 64.6 lbs
Rated Power
1800W (1900W peak)
DC Output Voltage
42-58.8V
Type
Single cylinder, four-stroke, forced-air cooling, overhead value
Fuel Tank Capacity
4 L / 1.06 gal.
Engine Oil Capacity
0.38 L / 0.1 gal.
Noise Level (at a 7m distance)
56~67dB (full load)
Continuous Working Time
3.5 hrs (full load)
Great
This is great, I have a 19kg propane tank this gonna wait for the dual propane/petrol generator as my 8kwh general is already proving costly considering the price of Petrol per litre. Amazing line of of products plus you can use the smartphone app to automatically start it, automatically set it to auto start once the Delta battery reduces to a specified percentage. Ecoflow has built an amazing ecosystem for their products and offer the longest warranty than the nearest competitor. 😊
Dual fuel needed ASAP
Excellent product, but please bring dual fuel to SA as soon possible.
Dual Fuel Option
I think this is a very good alternative for those who have solar power into their solar generators, but the dual fuel version in South Africa would be more attractive to consumers since propane works out a little cheaper than gasoline.