DELTA

Series Solar Generator
Home backup power.
Solar generators for
home power

security.
Reduce your dependence on the aging electrical grid with EcoFlow's DELTA series all-in-one solar generator solutions. With solar panels included and multiple additional charging options, DELTA series solar generators can keep everything from your essential appliances to your whole home running during a blackout. With capacities running from 1024Wh to a massive 25kWh — there's a DELTA series solar generator to meet all your home backup power needs.
Why choose a
DELTA

Series home solar generator?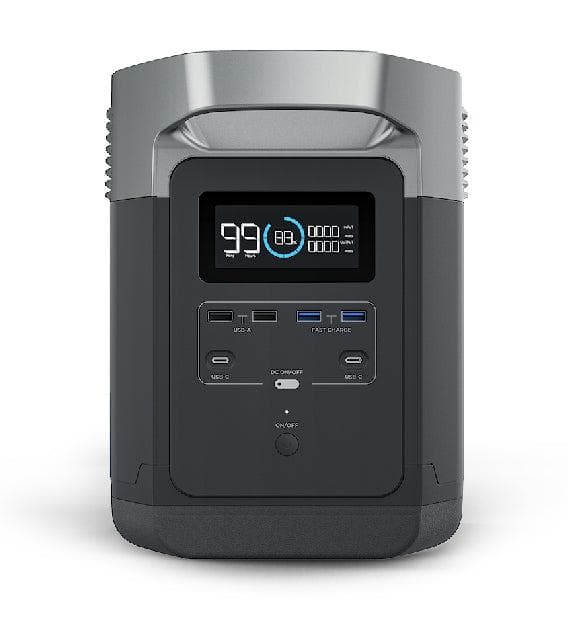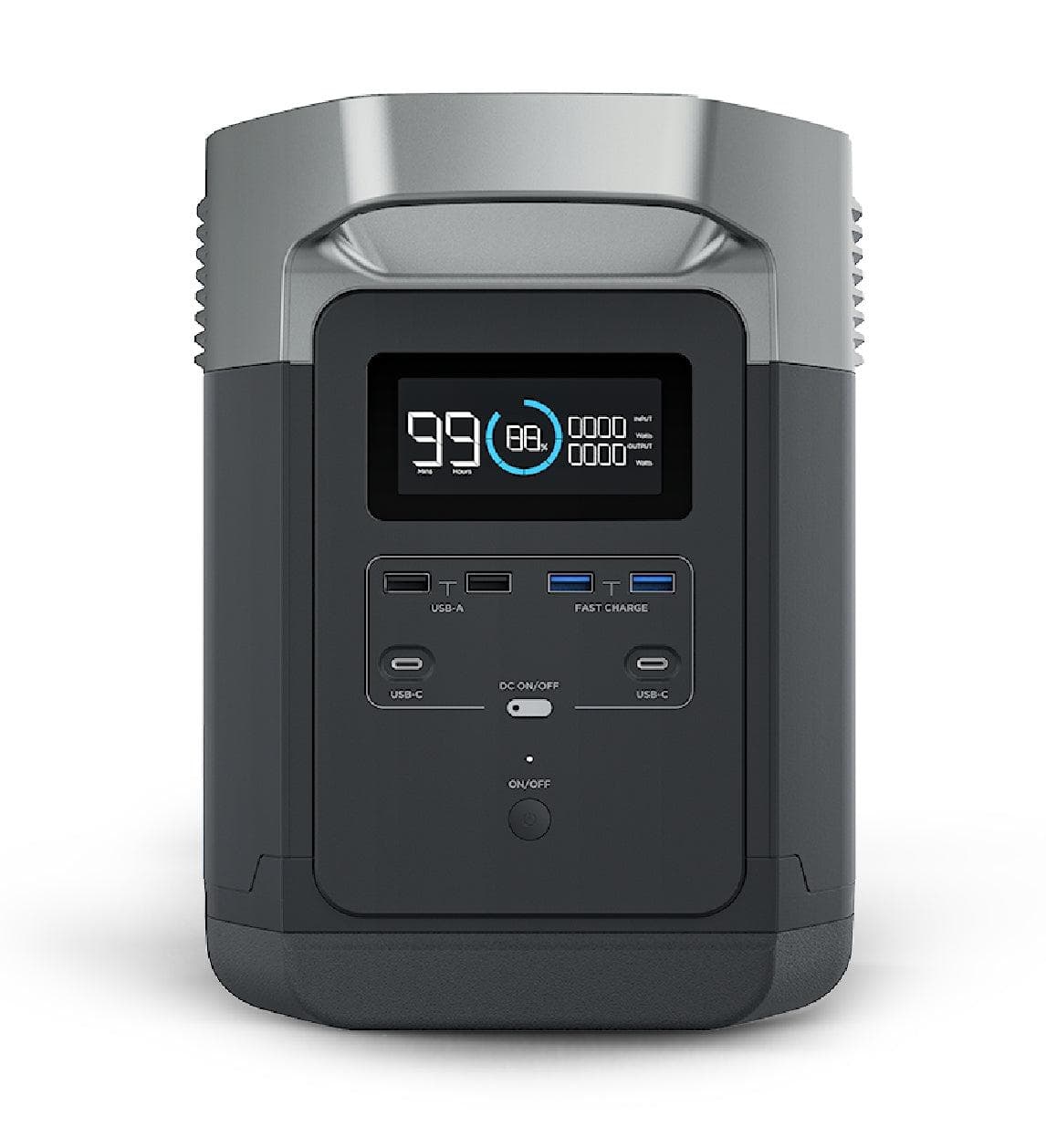 Be prepared for power outages
Due to aging infrastructure, increased extreme weather events, and geopolitical uncertainty, blackouts are steadily rising across the US. Don't let circumstances beyond your control leave your family in the dark during a power outage. The DELTA series can keep your home running even during extended blackouts.
Go off-grid — go solar
Reduce your dependence on utility companies and the increasingly unreliable electrical grid. Embrace energy independence with clean, renewable solar power. With a wide range of solar panel options, including portable, flexible, and rigid, you can go solar with ease. Chain multiple panels together to ensure you always have the power you need.
Run even your biggest appliances
Many of the appliances we rely on the most also consume the most electricity. With 1800W - 3600W of output, depending on the model you choose, even your most energy-intensive devices — like fridges, heaters, and portable ACs — are no match for the DELTA series. You can even pair two DELTA Pro solar generators together for a whopping 7200W of power output.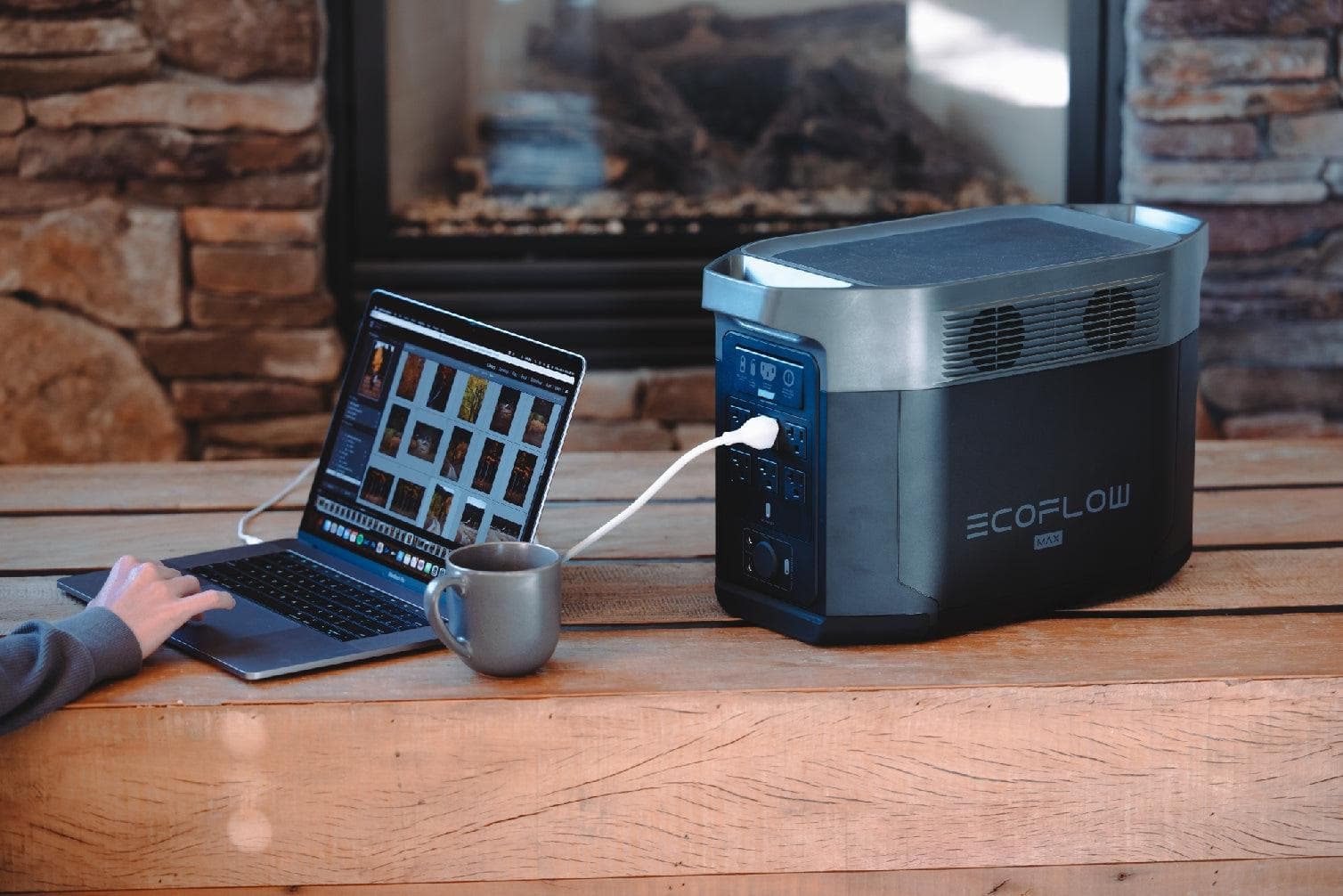 Browse solar generators for
home use

.

Whichever size you pick, the whole range can keep you going through times of power insecurity. All come with an EcoFlow foldable solar panel and can even support multiple panels at once.
DELTA Series
Solar Generator Bundles
View All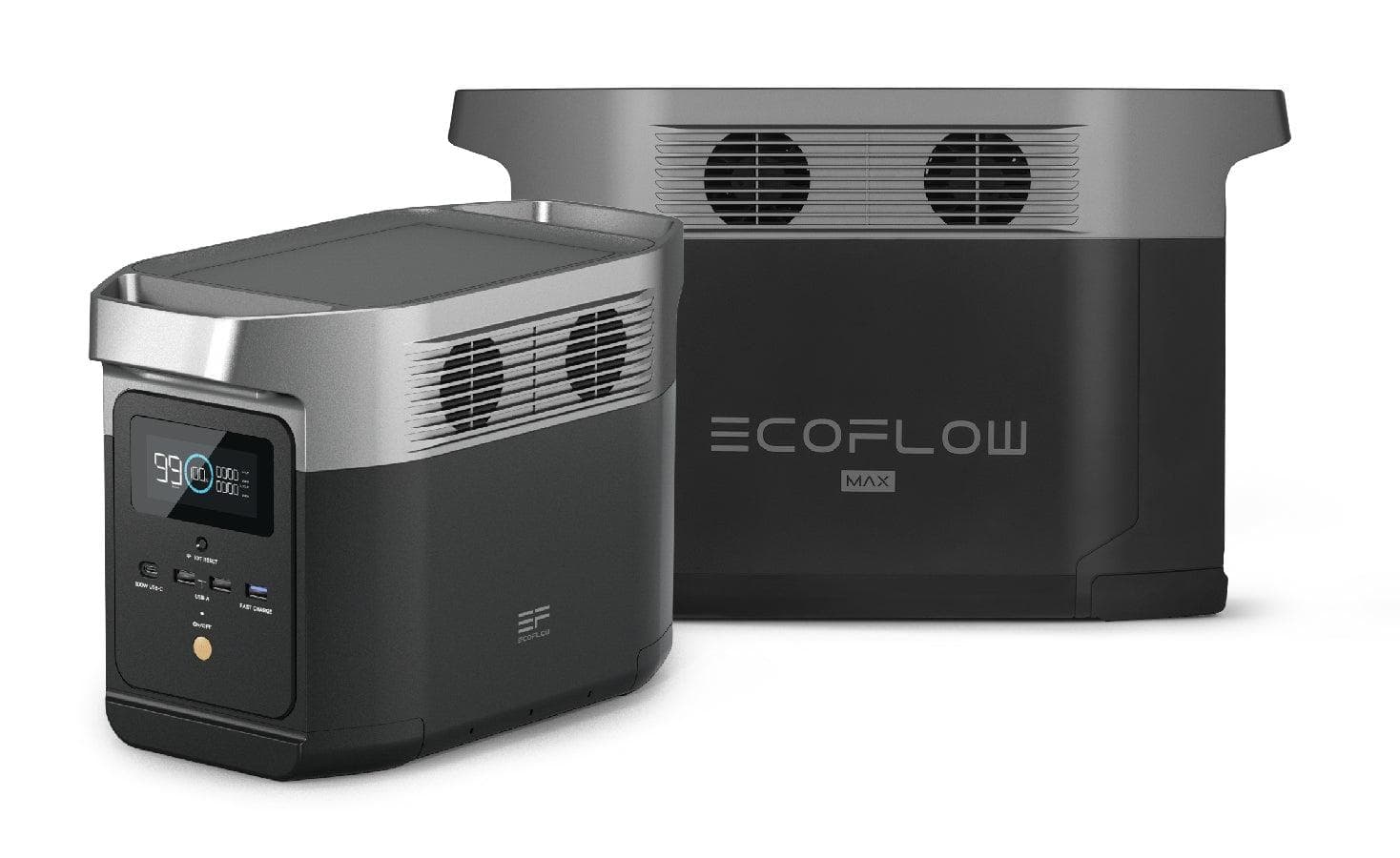 Leave fossil fuel generators in the
dust

.

Old-school gas and diesel generators are noisy, give off toxic fumes, and are difficult to maintain. By switching to EcoFlow's home solar generators, you can create your own off-grid power for home backup, RV life, or camping. All without the downsides and outdated technology of fossil fuel-powered generators.
LETS ANSWER YOUR QUESTIONS
What is the best solar generator for home use?
It depends on your power requirements. If you need a solar generator to tide you over with just the essentials for short blackouts, DELTA mini or DELTA will do just fine. If you need a serious home backup option, DELTA Max can keep you going for extended power outages. They all differ on AC power output too, with DELTA mini putting out an impressive 1400W, DELTA at 1800W and DELTA Max at a massive 3400W. Here's a blog post we wrote on this.
Which is the best solar generator for off grid living?
If you're going entirely off-grid, you'll likely be consuming more kilowatt hours. For that reason, a DELTA Max with some extra batteries to take to you 6kWh would be plenty for essential appliances. The EcoFlow DELTA Pro would also be a consideration for you, starting at 3.6kWh and expanding to 25kWh.
Can a solar generator power a house?
If you're looking for a solar generator for whole house capabilities, EcoFlow DELTA Pro is your best pick. It can integrate with up to 10 of your home circuits via the Smart Home Panel accessory, giving your home emergency power and smart energy management capabilities.
Do they work as solar generators for RV use?
Yes. They're ideal for RVs and can even be an alternative to 12V batteries in your RV to power your appliances. Here's a blog we wrote on this topic.
Do they work as solar powered backup generators?
Yes. As they don't use gas as traditional generators do, you can charge up using solar panels then store energy for when you need it most.
Do they work as solar powered backup generators?
Every EcoFlow portable power station has an advanced BMS system. Current, voltage and temperature are auto-regulated using our advanced algorithm. That means even a child could use an EcoFlow solar generator with ease. To sum up, yes they're safe.
How do I maintain and care for a solar powered generator?
Unlike fossil fuel powered generators, solar powered generators have virtually no moving parts. EcoFlow's DELTA series solar powered generators and solar panels are designed to be durable and maintenance-free, no matter where you use them. Expect up to 10 years of use before any maintenance is required or performance starts to dip.
How do I know which size solar powered generator is right for my needs?
There are two crucial factors in determining what size solar powered generator is right for you. First, calculate how much power you plan to consume before being able to recharge and how many devices—at what wattage—you intend to run simultaneously. Once you know the answer, you'll be able to determine the capacity you need. Secondly, do you need a portable solution, or will the solar power system be stationery? Size and weight are important factors to consider if you're looking for a compact solution. If, however, you're looking for a whole home backup generator or permanent off-grid solution, size and weight may not be as important.
Can a solar powered generator be used in off-grid or remote locations?
EcoFlow specializes in solar powered generators for off-grid or remote locations. All DELTA Series Solar Generators can generate clean, renewable solar power anywhere there's sunlight — even in overcast or winter conditions. With solar panels ranging from 110W to 400W in rated power, there's an EcoFlow solution for virtually any off-grid application. Looking for a small generator for camping? Check out EcoFlow's RIVER 2 series. Looking for a permanent RV or tiny home off-grid solar installation? There's an EcoFlow Power Kit that's right for you.
Can a solar powered generator be easily transported or moved to different locations?
All of EcoFlow's solar powered generators are portable. The size and weight of the solar generator increases as the storage and output capacity does. The DELTA 2 has a 1 kWh capacity (expandable to 3 kWh) and weighs 27 lbs (12 kg). The DELTA Pro — our most powerful portable solar powered generator — has a 3 kWh capacity (expandable to 25 kWh) and weighs 99 lbs (45kg). Even though the DELTA Pro may be too heavy to carry comfortably, it comes with wheels and a handle (like a rolling suitcase), making it easy to move and transport. EcoFlow offers portable solar panels from 110W to 400W in rated power. If you're looking for a smaller solar generator, check out EcoFlow's RIVER 2 series.
Choosing a selection results in a full page refresh.
Press the space key then arrow keys to make a selection.


Never miss a sale🎉
Subscribe to get updates on our new products and exclusive promotions