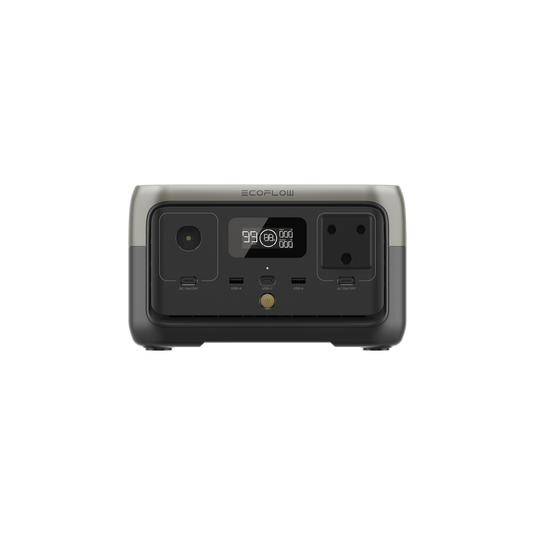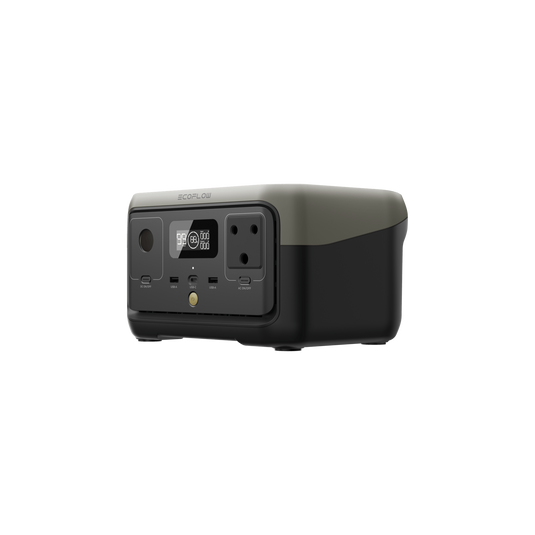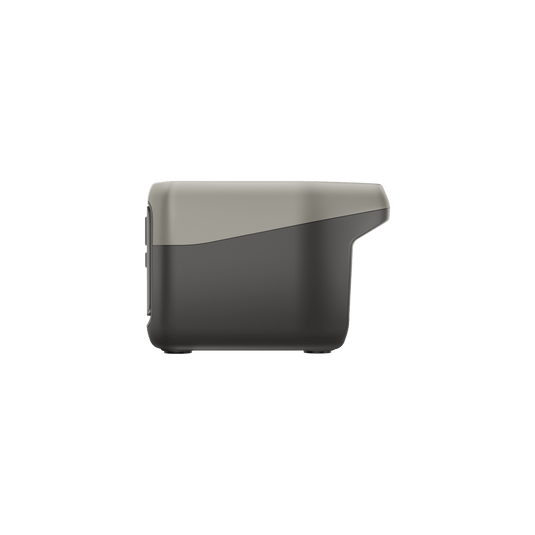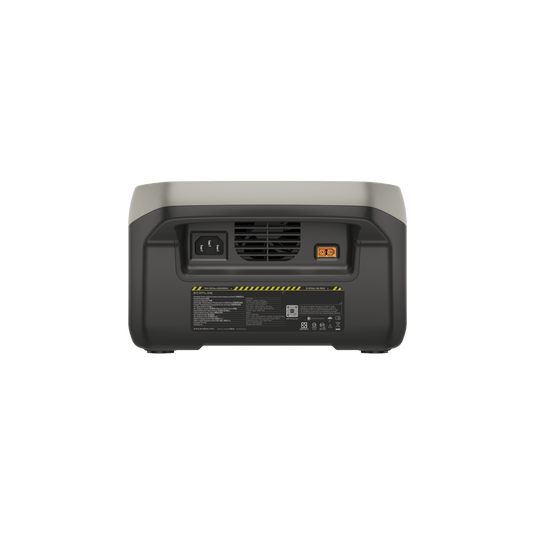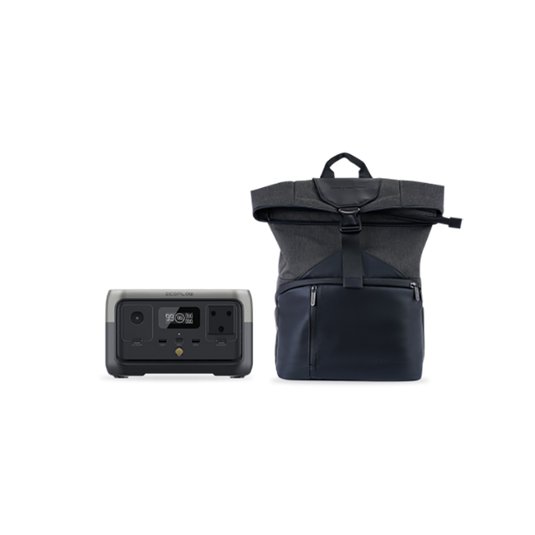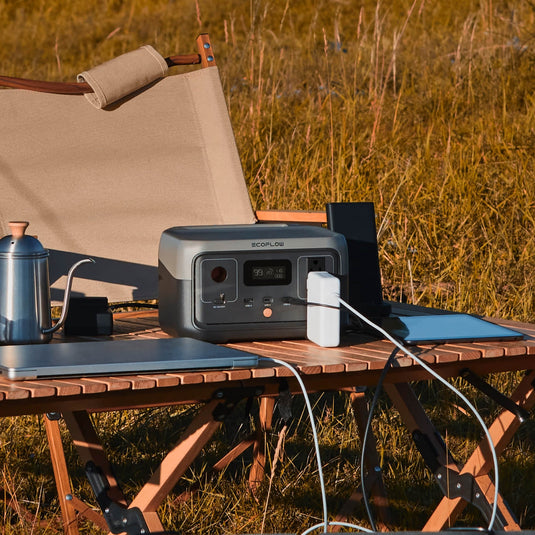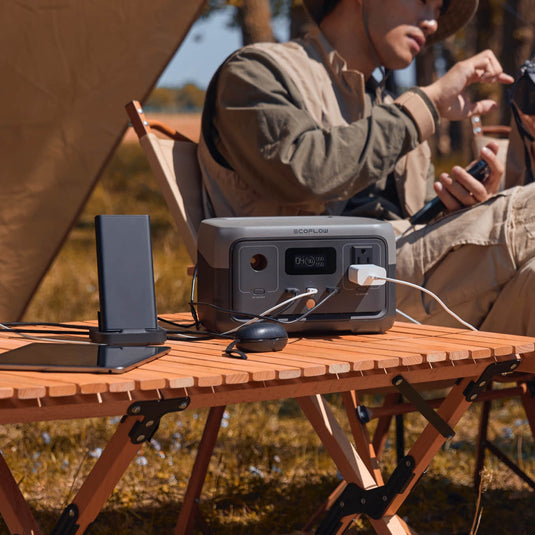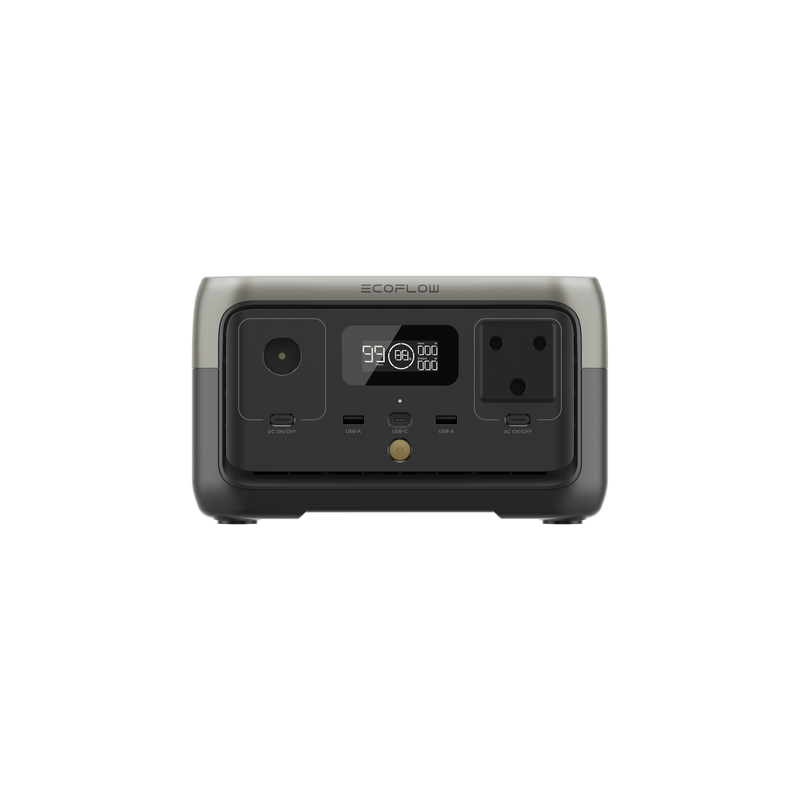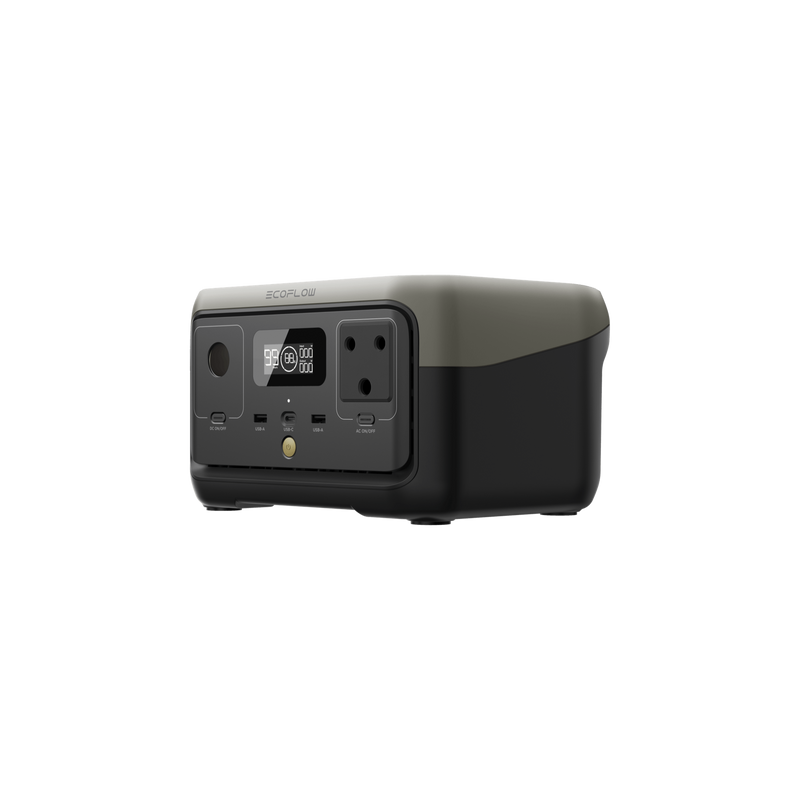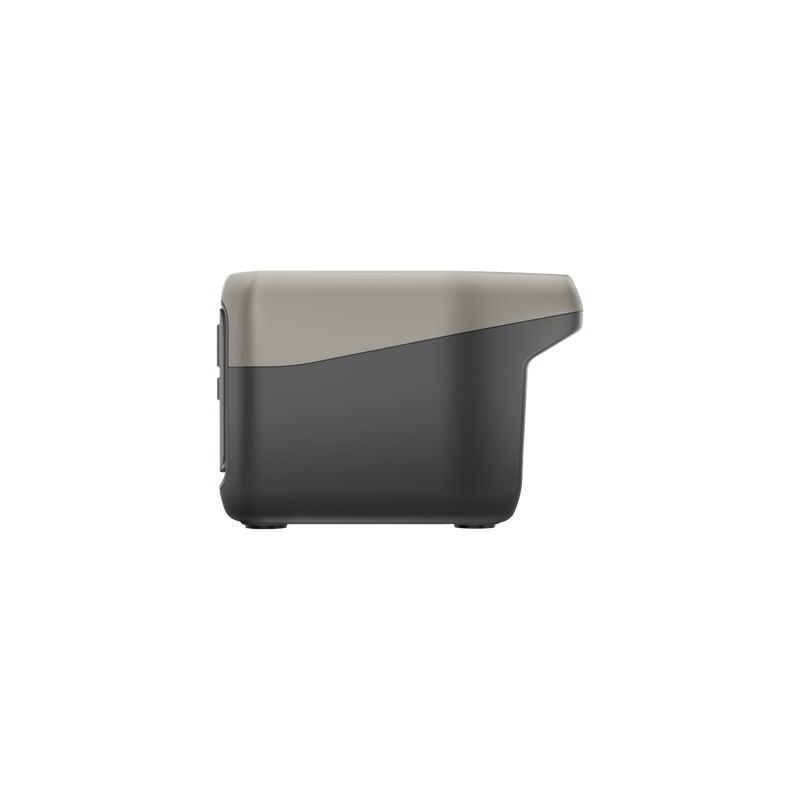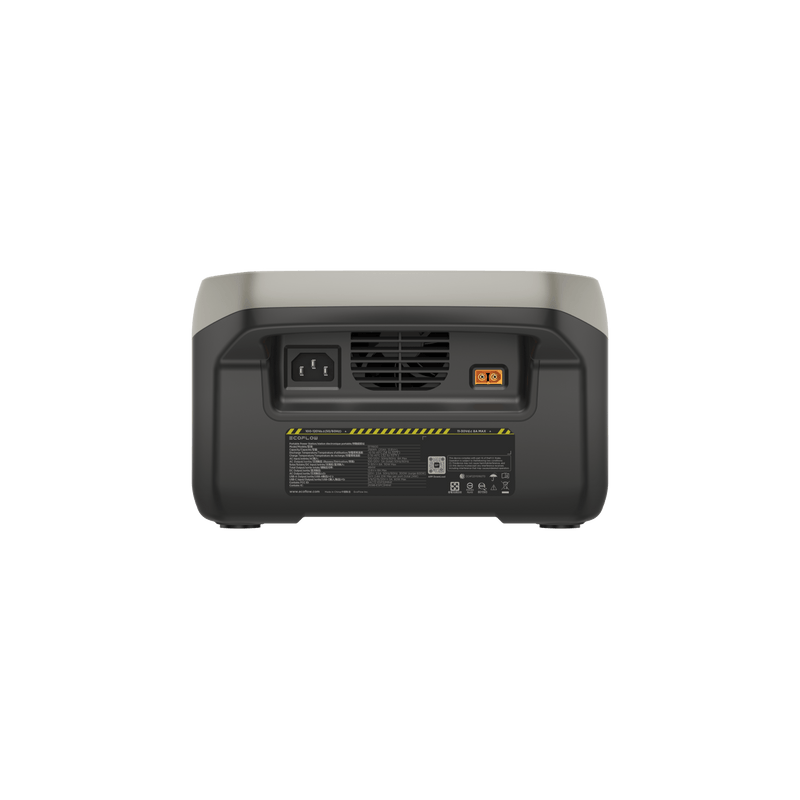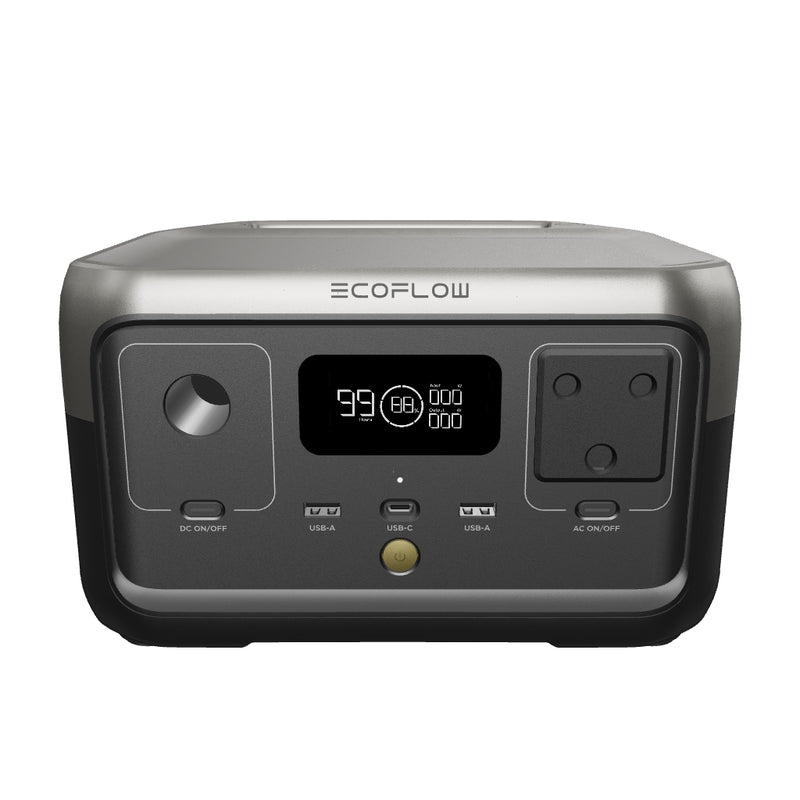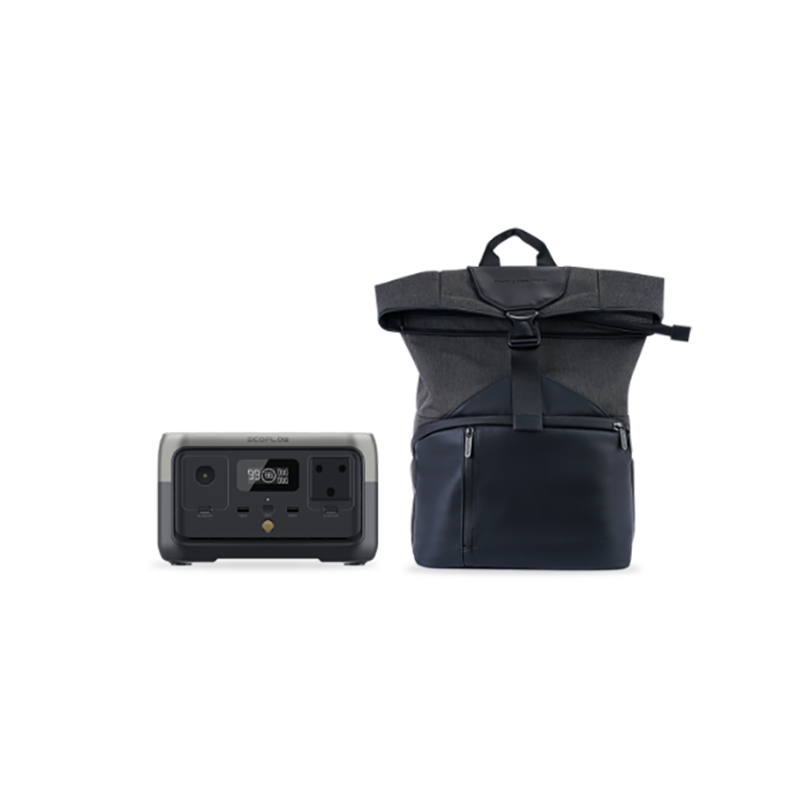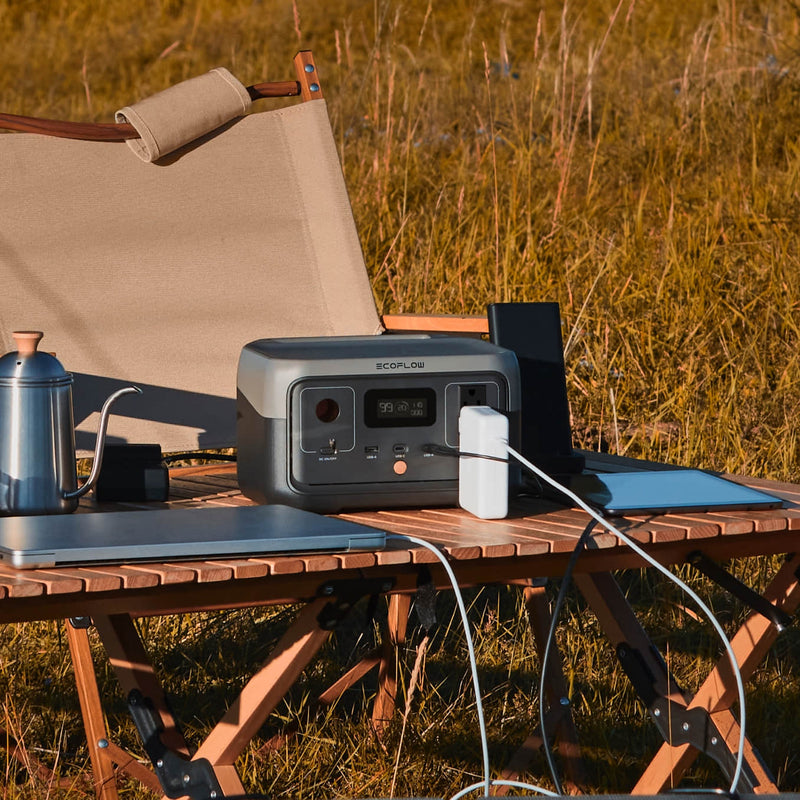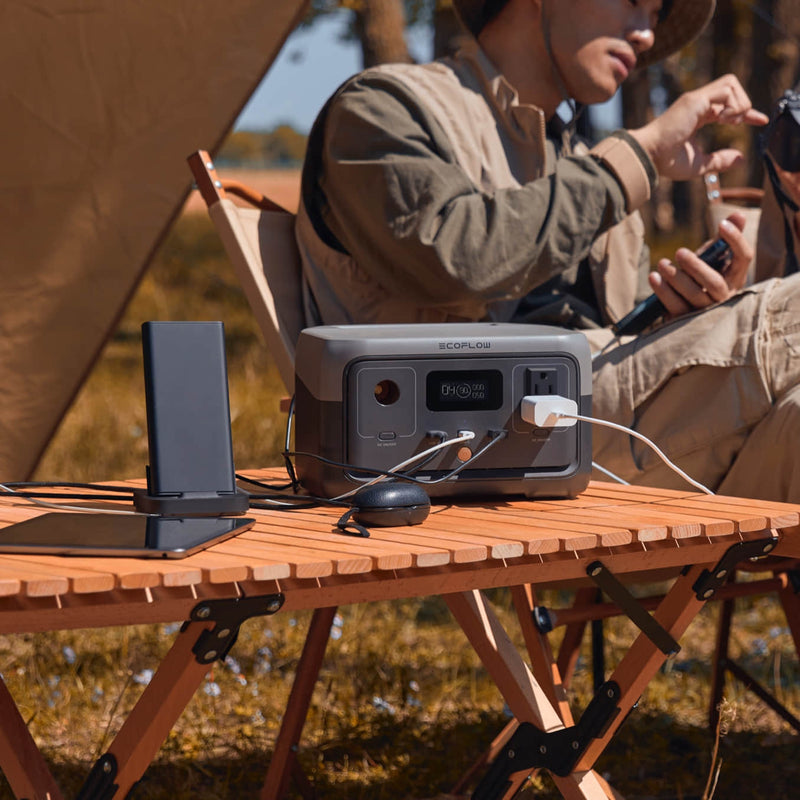 Power. Never Been This Easy
Charge 0-100% in 1 Hour
Fastest charging speeds ever.
RIVER 2 beats the industry charging speed standard, fully charging in only 60 minutes. That's 5x faster than other portable power stations on the market and 38% quicker than previous generations. Fully charge RIVER 2 while you pack your bags, so you'll always be ready for a last-minute trip.
LiFePO4 Battery Chemistry
Safe, for up to 10 years of use.
With upgraded long-lasting LFP battery chemistry at its core, charge and empty RIVER 2 Series over 3000 times. That's pretty much 10 years of everyday use1 and 6x longer than the industry average. With LFP cells, RIVER 2 Series is safe, durable, and highly efficient, even in warm temperatures.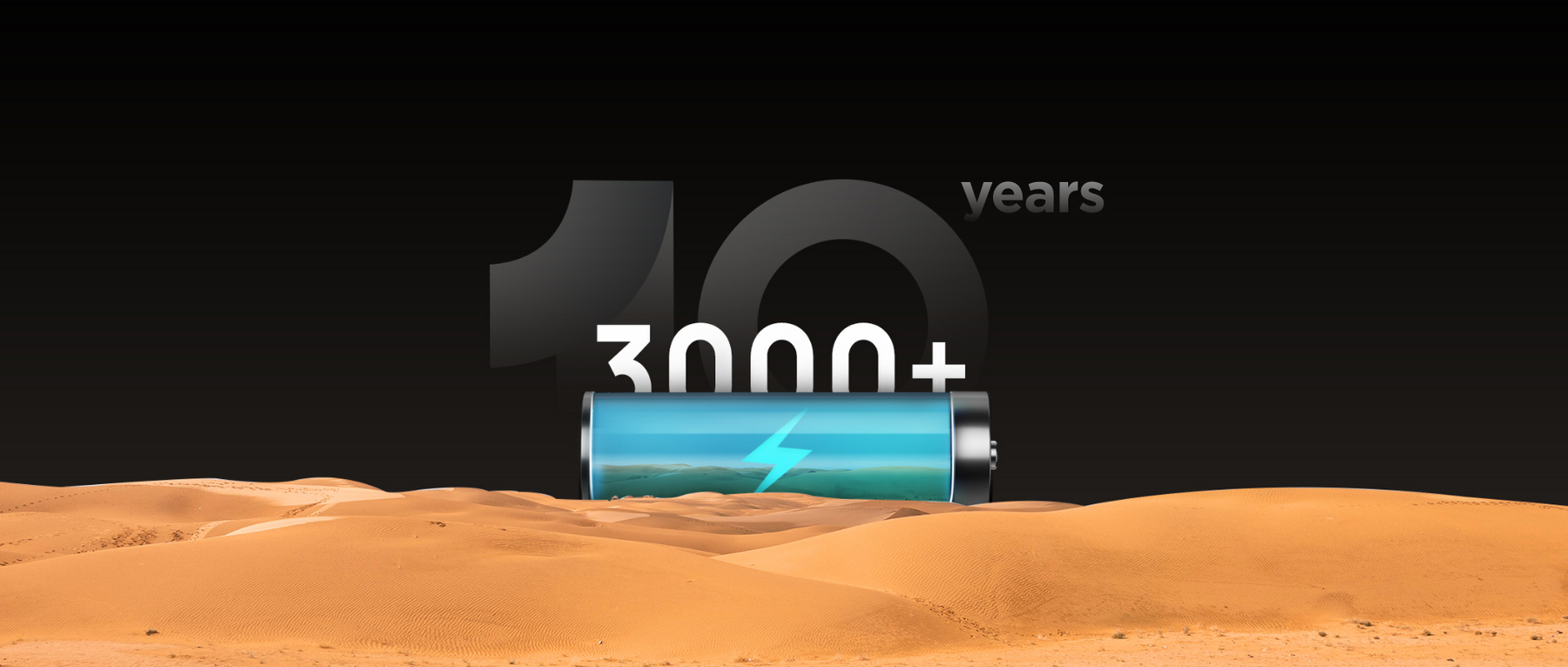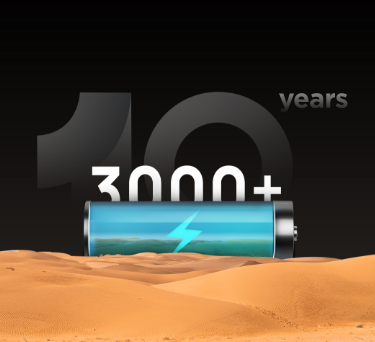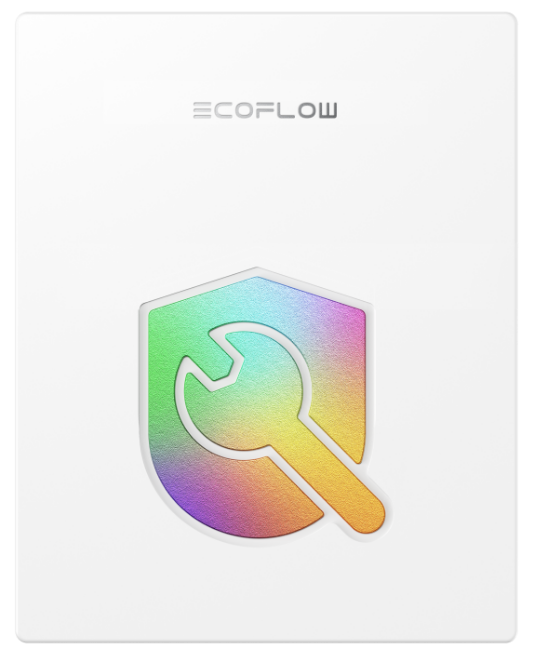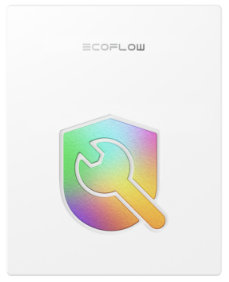 5-year Warranty
With one of the most extended warranties in the industry, we go the extra mile to give you peace of mind.
Smart Battery Protection System
Our state-of-the-art Battery Management System (BMS) constantly monitors the voltage, current, and temperature of RIVER 2 with multiple aspects of protection, extending its life to the max.2
4 Ways to Charge
Charge anywhere.
With 4 different ways to top up the RIVER 2 Series, there's a recharge option no matter what. From fast AC to in-car charging when you're on the go.
| | | | |
| --- | --- | --- | --- |
| | | | |
| AC Charging | Car Charging | Solar Charging | USB-C Charging |
| | |
| --- | --- |
| | |
| AC Charging | Car Charging |
| | |
| Solar Charging | USB-C Charging |
Why not harness renewable energy while you camp or head off on a trip? Plug in a couple of portable solar panels to fully recharge off-grid in as fast as 3 hours.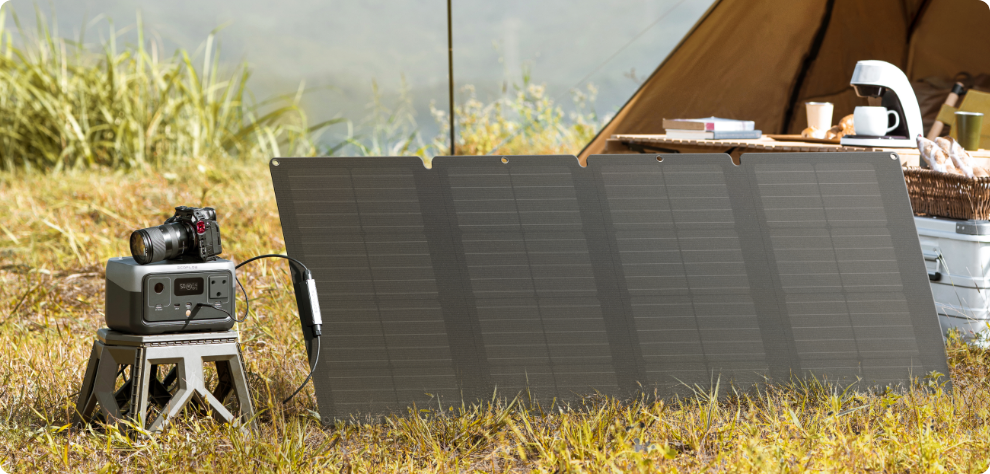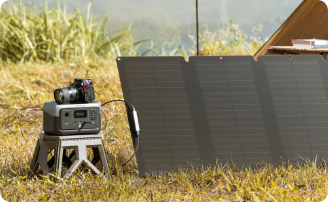 X-Boost Up to 600W
Small size. Big power.
RIVER 2 has an AC output of up to 300W. Need to power a blender or desktop? Crank it up to 600W with X-Boost mode to run up to 99% of consumer electronics.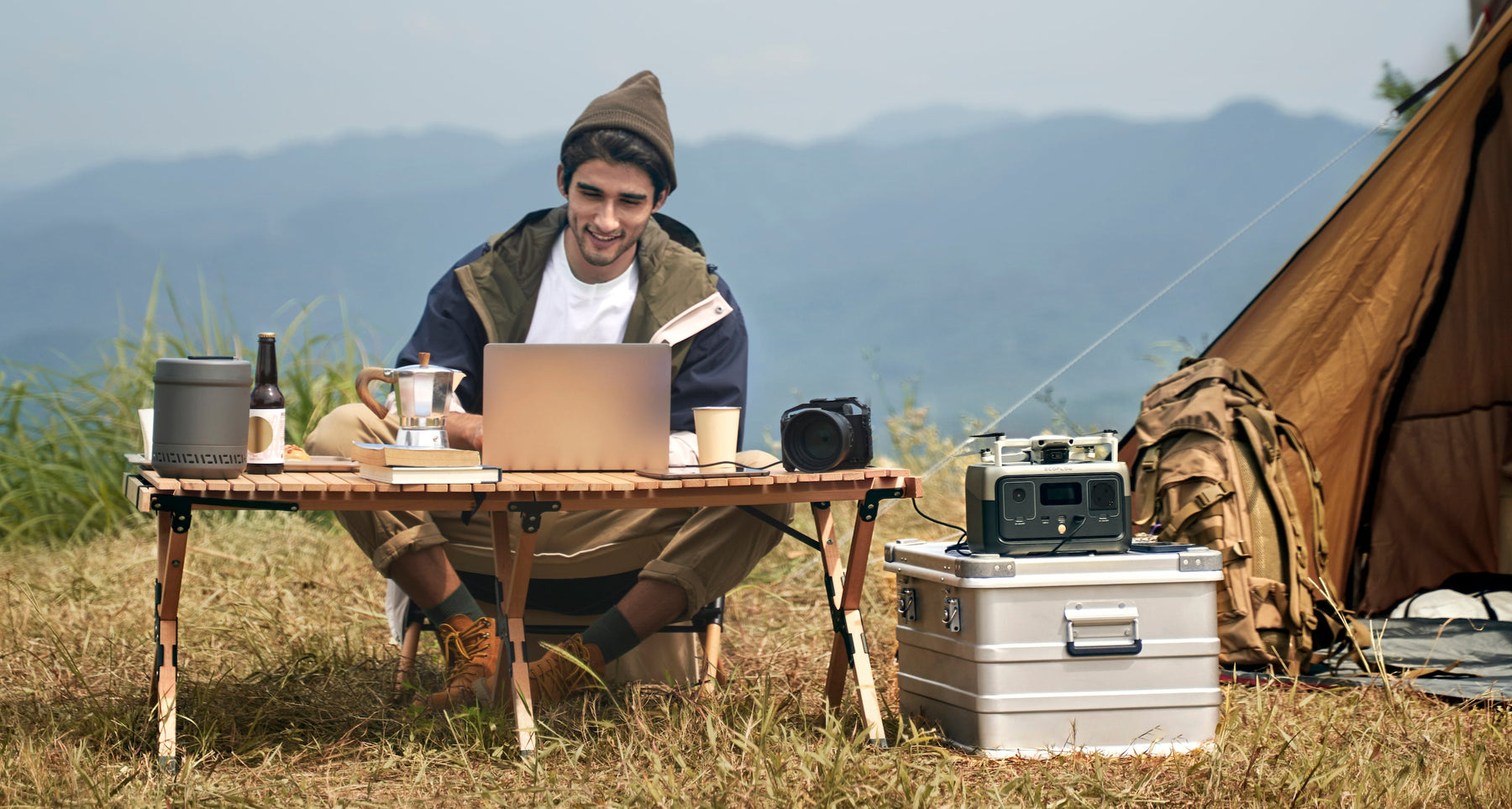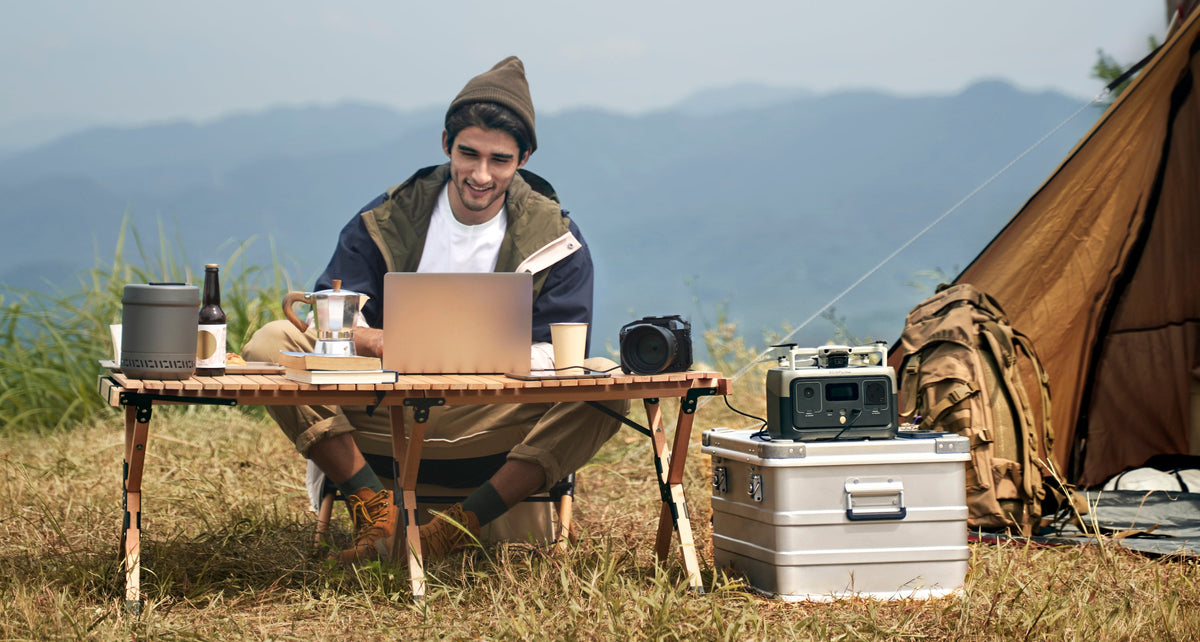 Lightweight at only 3.5 kg
With a compact portable design, taking travel-friendly power off-grid has never been this easy. With a light-weight that's 30% lighter than the previous generation, RIVER 2 is ready to power all your outdoorsy escapades, from boondocking to BBQs at the beach.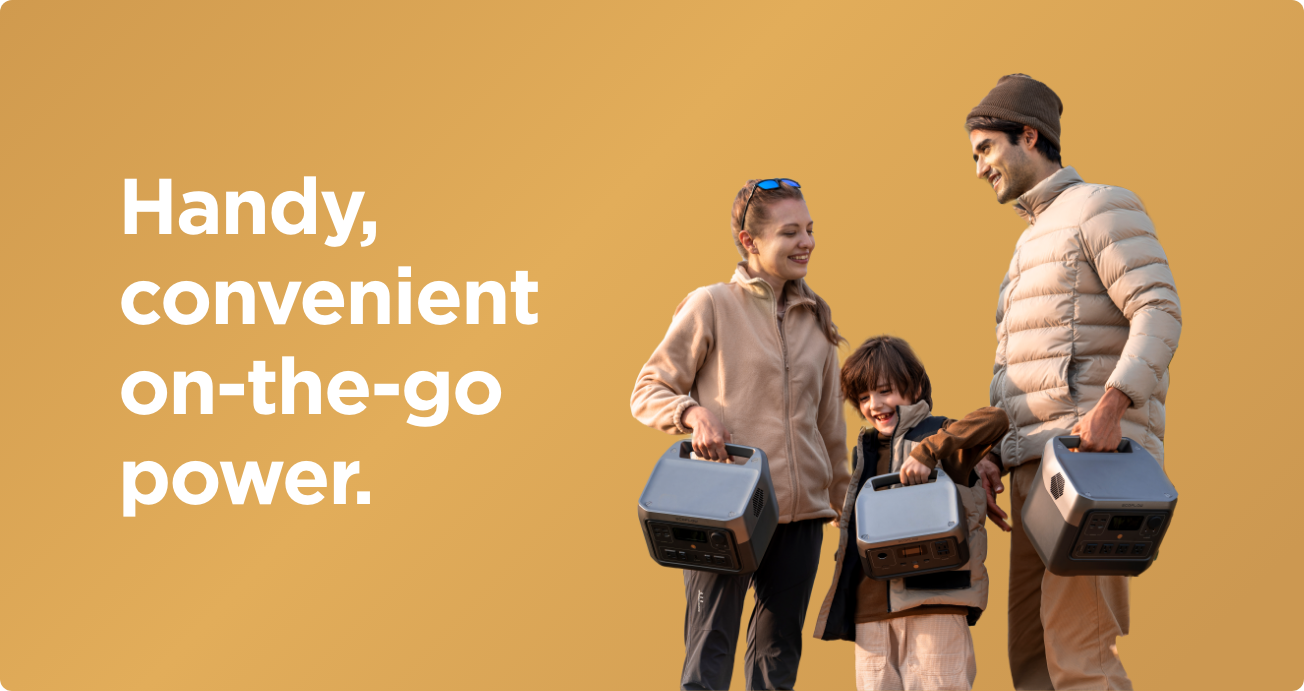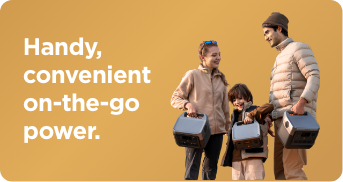 <30ms EPS Auto-switch
Ultra-fast home backup switchover.
With a switchover speed of less than 30ms, you won't even know the power was down. Use RIVER 2 as an emergency power supply for overnight outages to keep essentials running from a light to your fish tank.
EcoFlow App
Control at your fingertips.
Use the EcoFlow app to control and monitor RIVER 2, even from afar. View charging levels, customize settings, and adjust charging speeds, all from the convenience of your phone.
Learn More >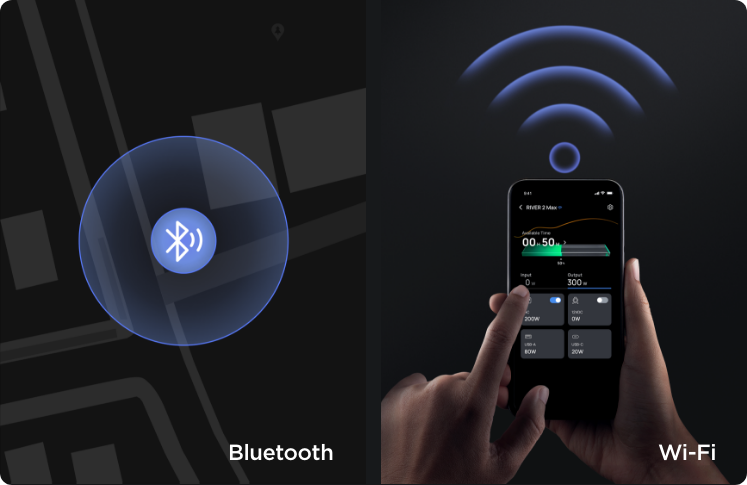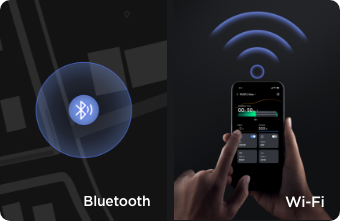 Power. Anywhere. Anytime.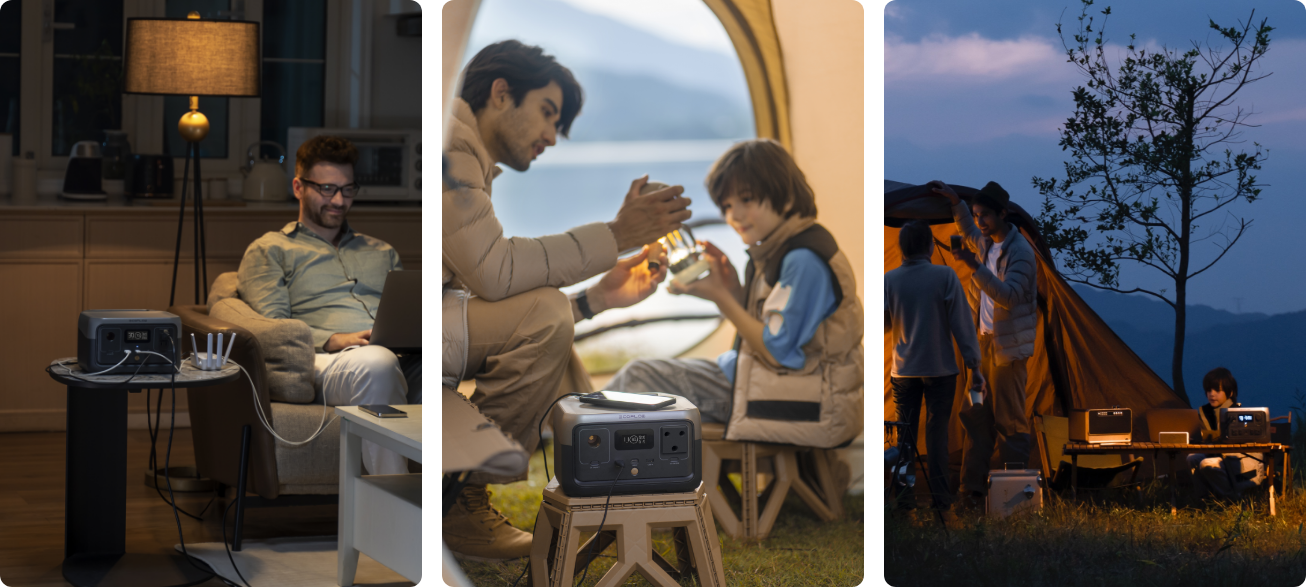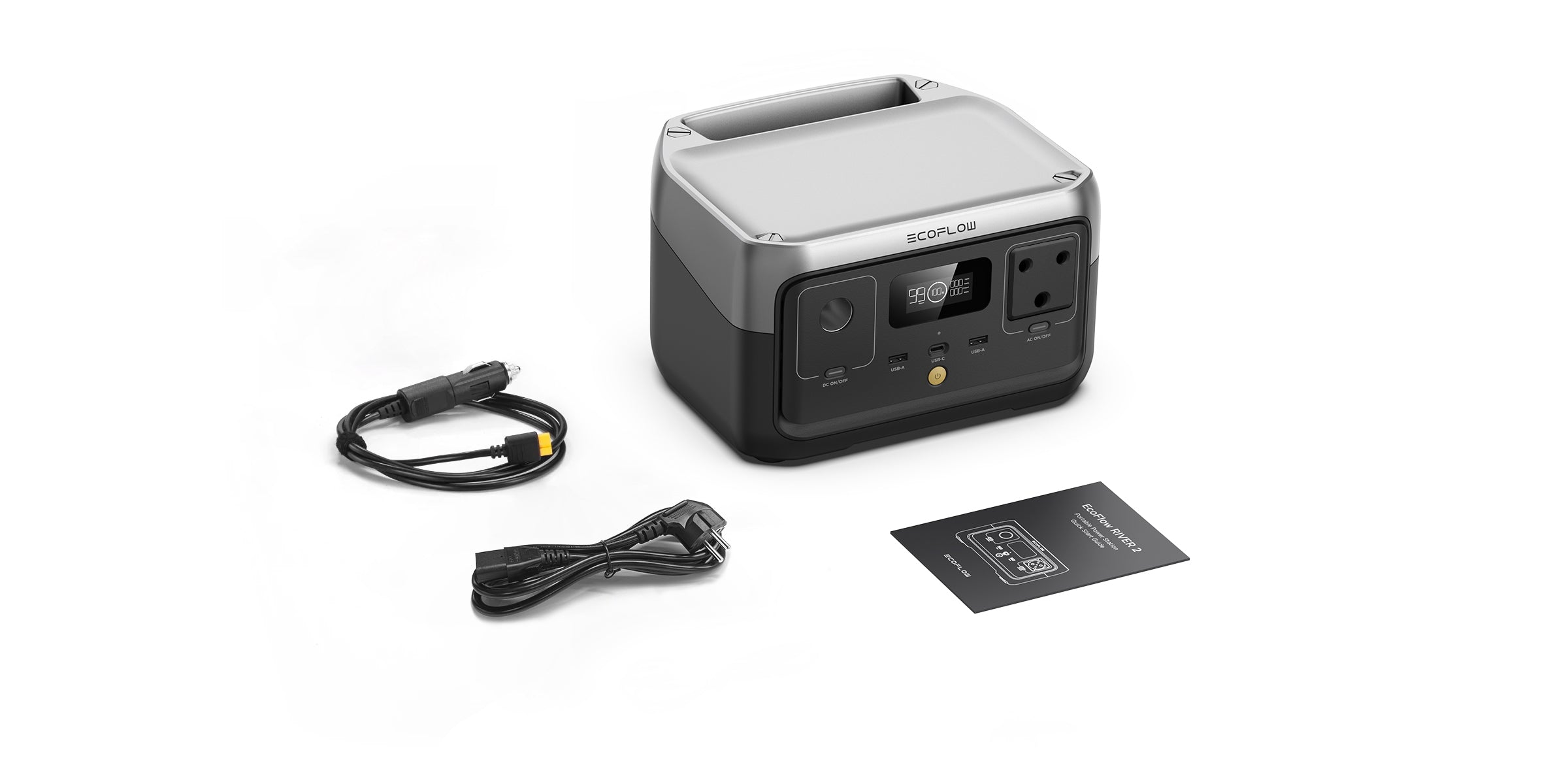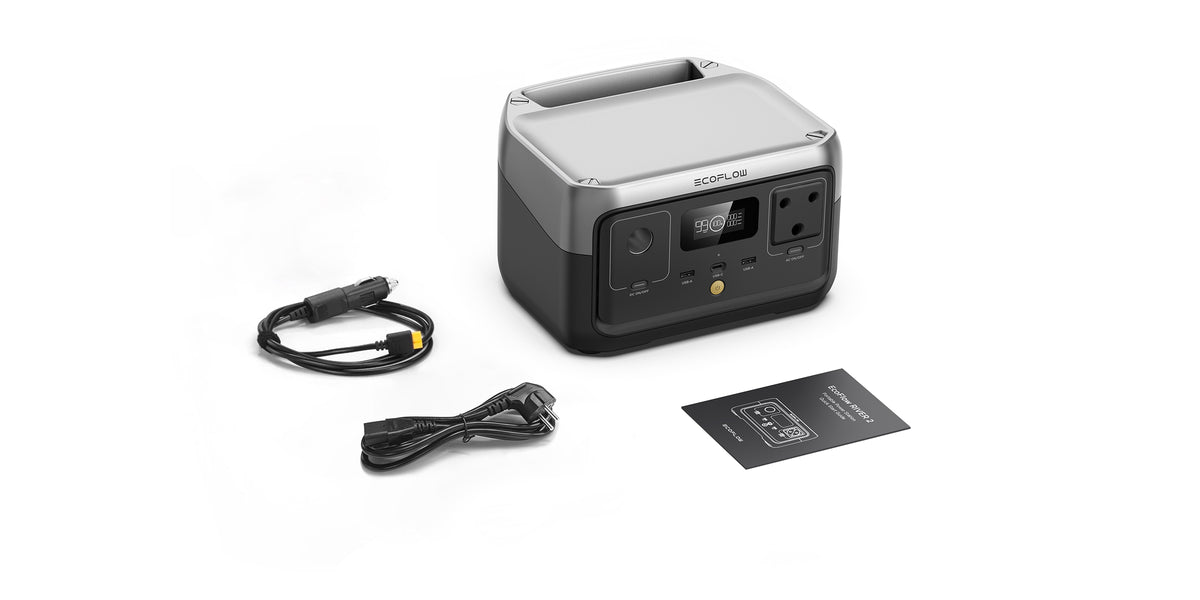 1. RIVER 22. AC Charging Cable3. Car Charging Cable4. Quick Start Guide
Net Weight
Approximately 3.5kg
Dimensions
245 x 214 x 142 mm
AC Input
220-240V 50Hz/60Hz, 360W Max
Solar Input
11-30V, 8A, 110W Max
Car Input
12V/24V, 8A, 100W Max
USB-C Input/Output
5/9/12/15/20V, 3A, 60W Max
DC Output
12.6V, 8A, 100W Max
USB-A Output
5V, 2.4A, 12W Max
AC Output
Pure Sine Wave, 300W total (surge 600W), 230V 50Hz/60Hz
Cycle Life
80%+ capacity after 3000 cycles
Discharge Temperature
-10°C to 45°C
Charge Temperature
0°C to 45°C
Optimal Operating Temperature
20°C to 30°C
Storage Temperature
-10°C to 45°C (20°C to 30°C is best)
App Control
Wi-Fi, Bluetooth
1. Using RIVER 2 six times a week, 3000 full 100% cycles will last 9.6 years until it drops to 80%.
2. BMS includes over-voltage, overloading, over-temperature, short circuit, low-temperature, low voltage, and overcurrent.
efficiency
As one reviewer pointed out, even though these stations are next level, any person planning to buy should take in account no such thing as 100% efficiency. Your needed load thus divided by ie factor 0.8 would point to size required. Ups for it to be means 10ms about switch over.
Better to buy at your local shop than order off the website
Ordered my unit 10 days ago. Unit arrived in CT on the 17th, today is the 20th. Estimated delivery date shifted from the 18 -20th November to 18 - 24th November. ETA is basically 15 days \0/
Excellent Product
I think everybody wishes to have an off-grid solar setup in SA at the moment, but these portable units pack major value if you cant install a solar array where you live, or are looking to get load shedding relief while planning a larger setup. The benefit of these units being that you can take them anywhere in a bag, even on holiday.
I see a lot of people stating that they are not happy with the unit and leaving a bad review because it does not last them through loadshedding. This is not Ecoflows fault, it is YOUR responsibility to educate yourself and check how much capacity you need to run your stuff. Don't buy the smallest power station expecting it to run your whole house for 4 hours, check the power consumption for any electronics you need to run during loadshedding and work from there.
The device works great for its intended use which is to run my work-from-home setup during loadshedding. It can run my laptop, monitor and a network switch for just under 4 hours (about 25 - 30 watt load). Gaming is also possible with this unit but it depends on your hardware... Xbox Series S and a monitor requires around 80-90 watts during gameplay. A larger console or gaming PC will reduce this time because they use a lot more power.
I also purchased a 100 watt solar panel (through a third party) and now I can run my work setup indefinitely as long as the sun is shining. The panel will charge the station in about 4 hours if its producing 70 watts. I have noticed that Ecoflow SA sells a bundle which includes the Ecoflow River 2 and 2 x 100 watt solar panels, but I can assure you that 2 x 100w panels will exceed the max solar input and give you an overload error if you try to connect both (just a warning for anyone else who is planning on trying 2 x 100w solar panels, you will need atleast the river 2 max).
I will not recommend any other brand to friends and family, Ecoflow is the best available. I will soon be purchasing another unit(most likely a river 2 max) and scaling up my solar accordingly to give me plenty of reliable backup power for loadshedding :)
0728335433
This is great under current situation thank you so much
Gives about 4 hours on a 35w load (27-inch screen + Macbook Air + phone charge)
Hi
A lot of negative comments, but from what I have tested, it works as advertised.
It's 256W, which delivers about 4 hours with a 35W load, taking into account conversion loss.
That powers a 27-inch screen, a Macbook Air (admittedly light on power), and a phone charging.
If the unit goes off completely, you do have to switch the AC back on, as per a previous review. Not a problem if that's on your desk and in-front of you. If you needed that in the middle of the night, then it would be a problem. **Update - there is a Labs feature in the app which aims to solve this (see screenshot)
If you need more power, get the Ecoflow River 2 Max model, same , newer battery tech but double capacity.