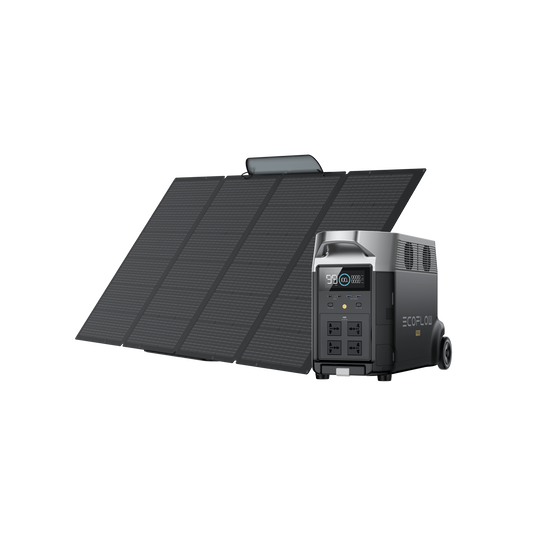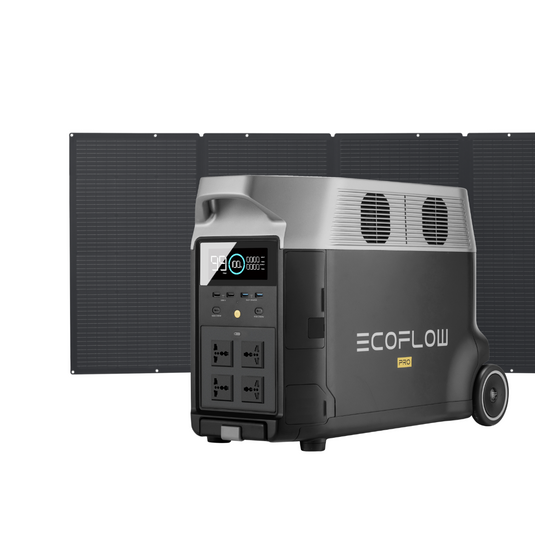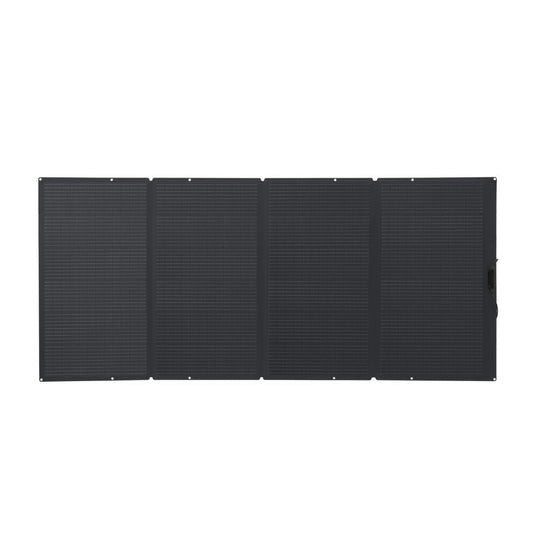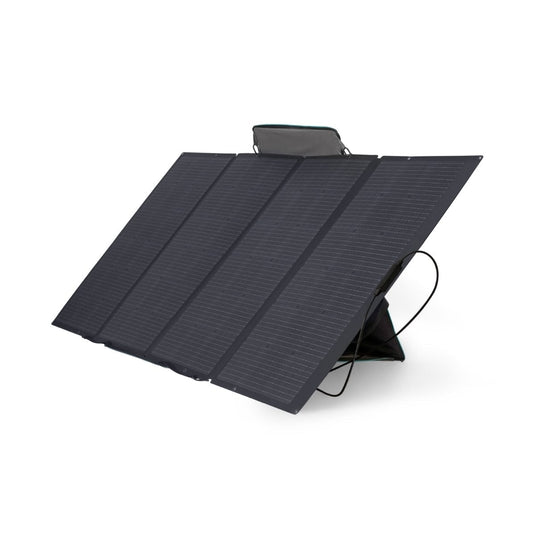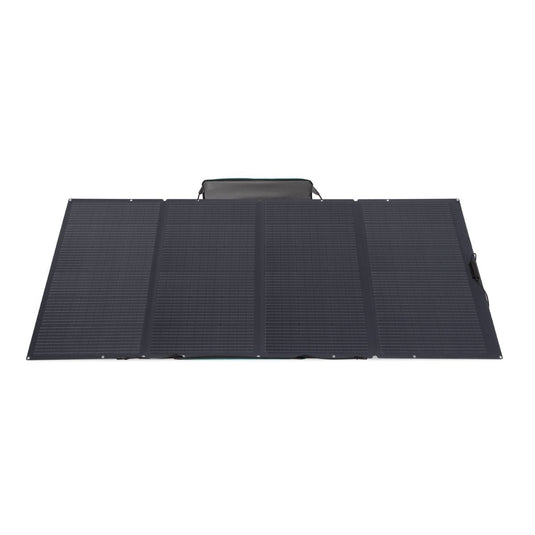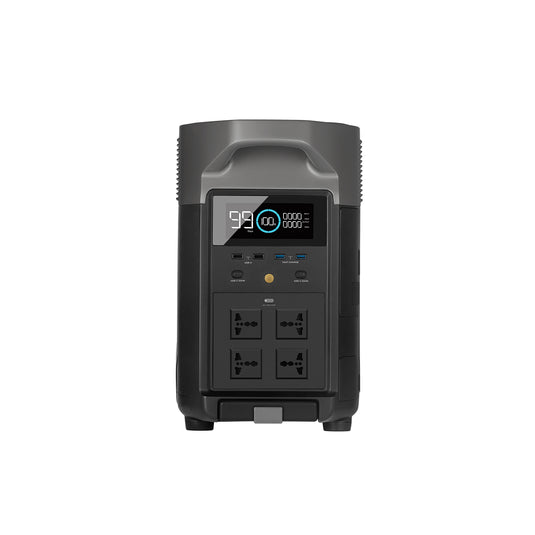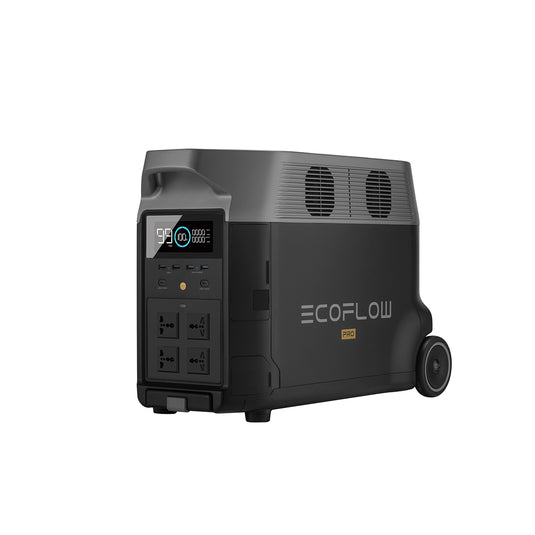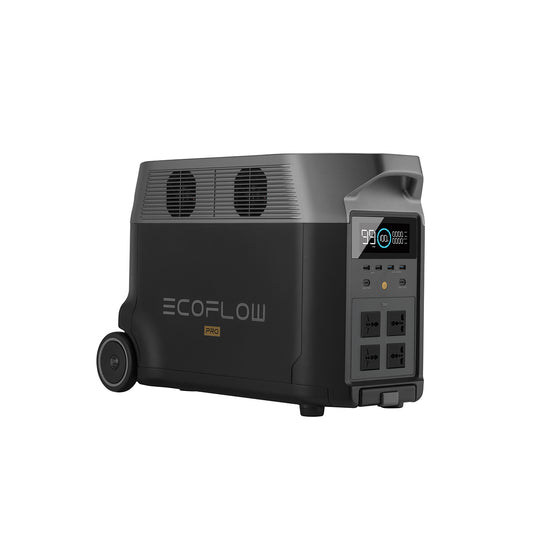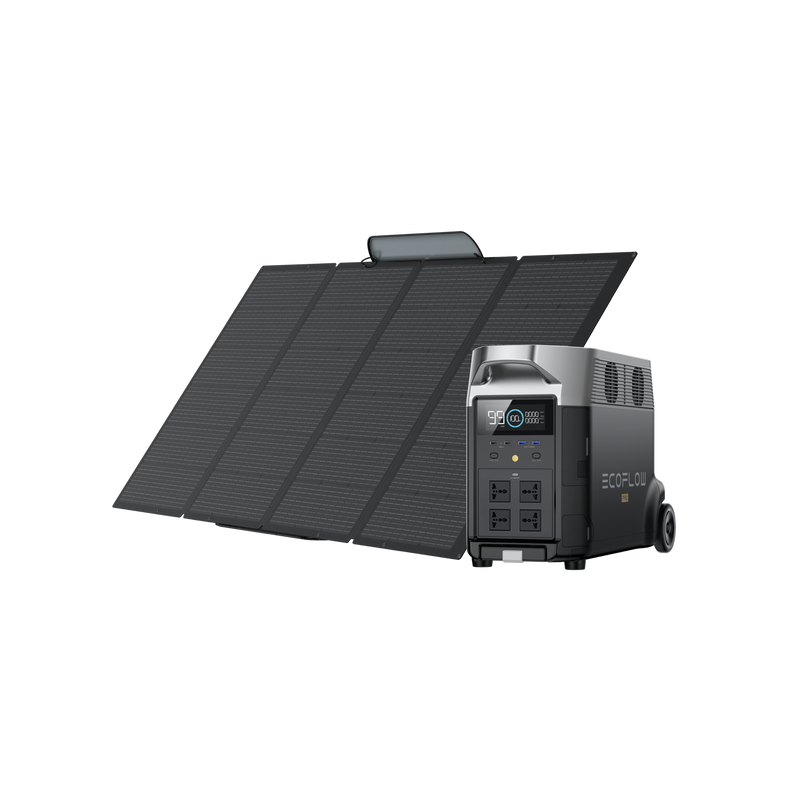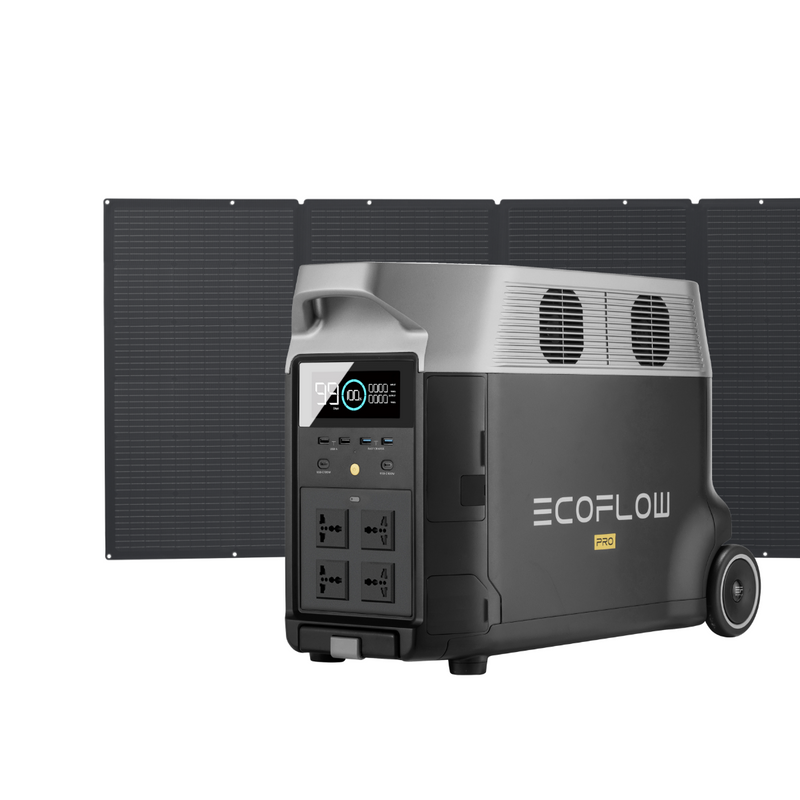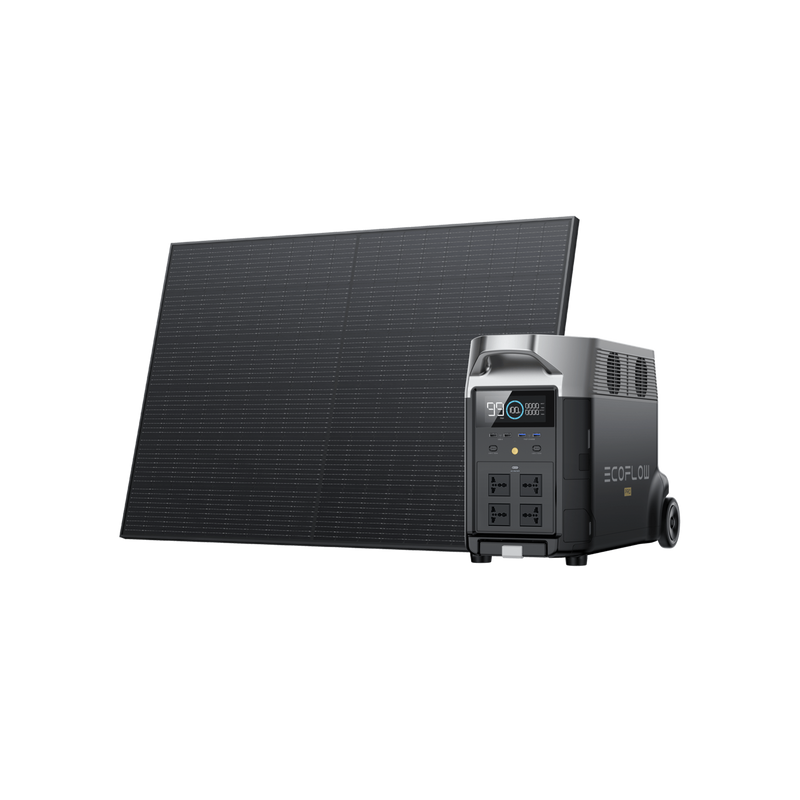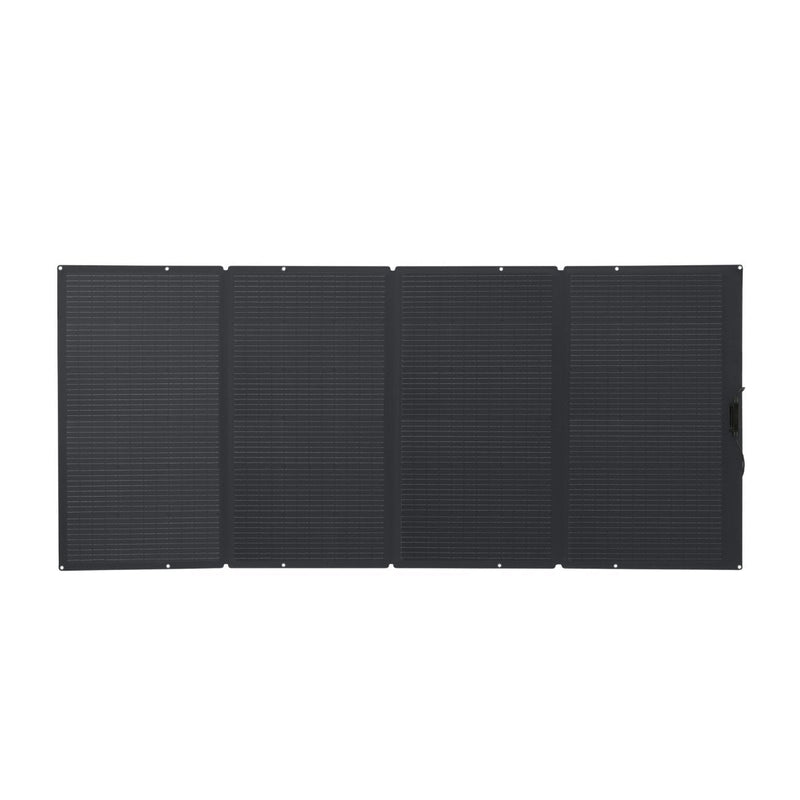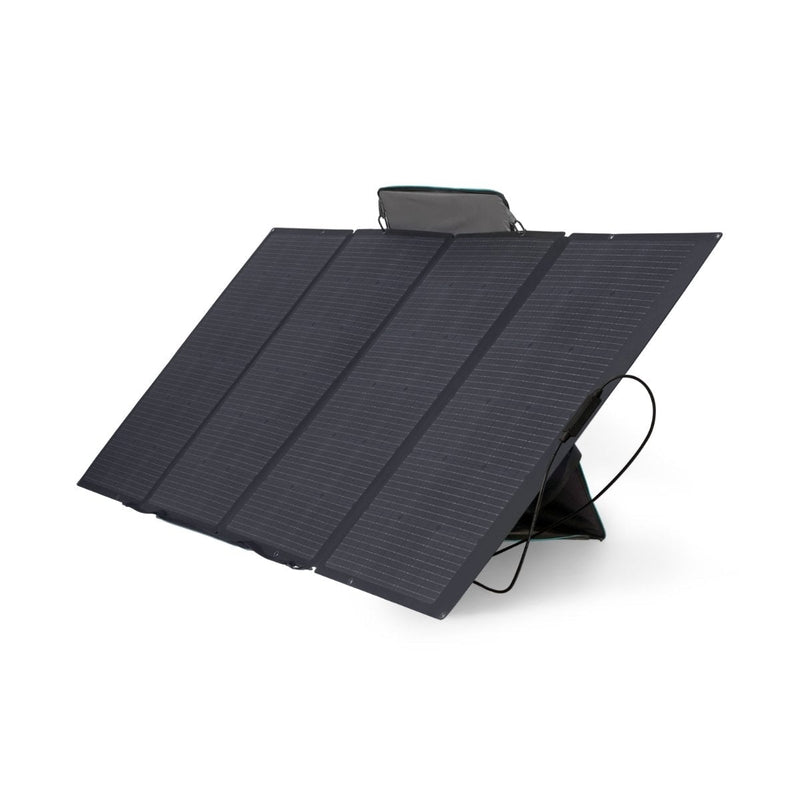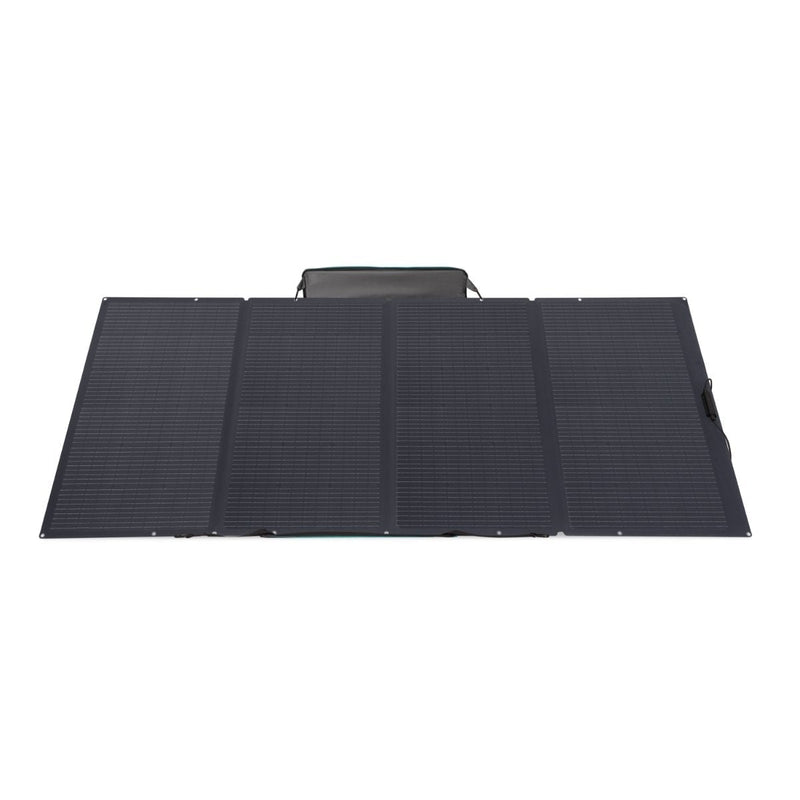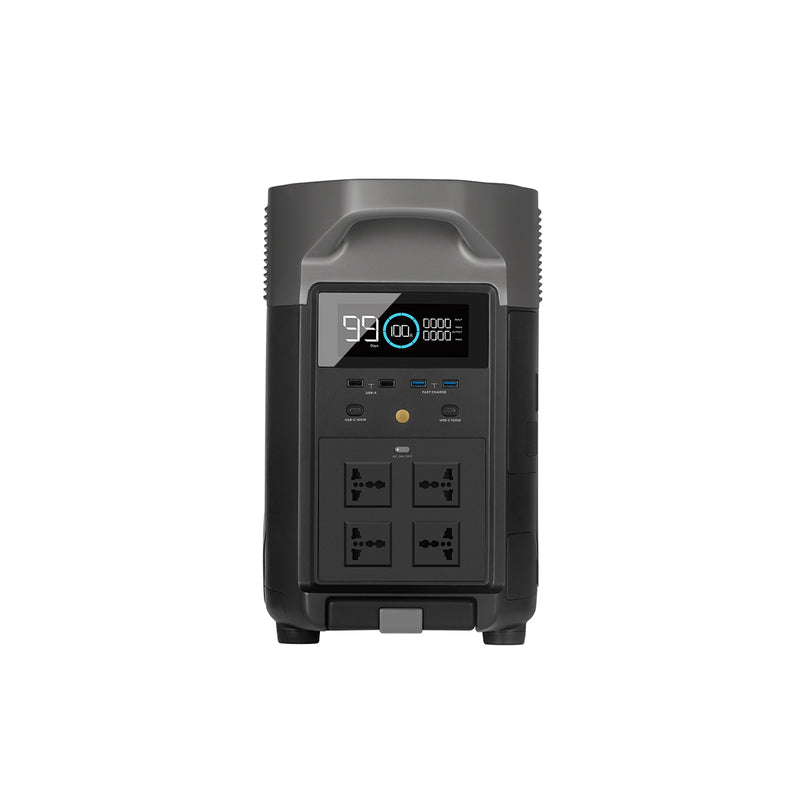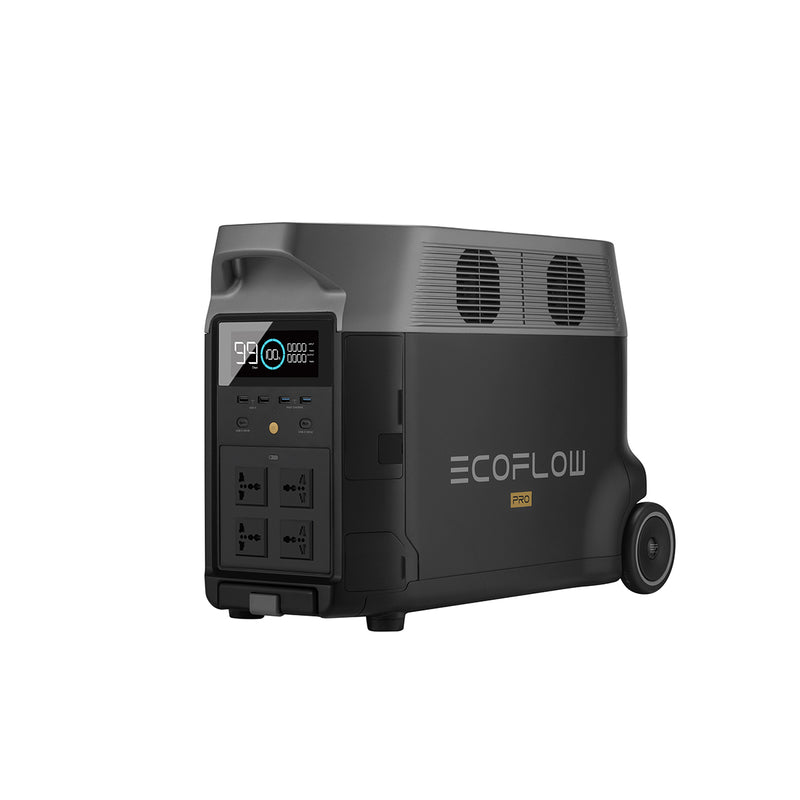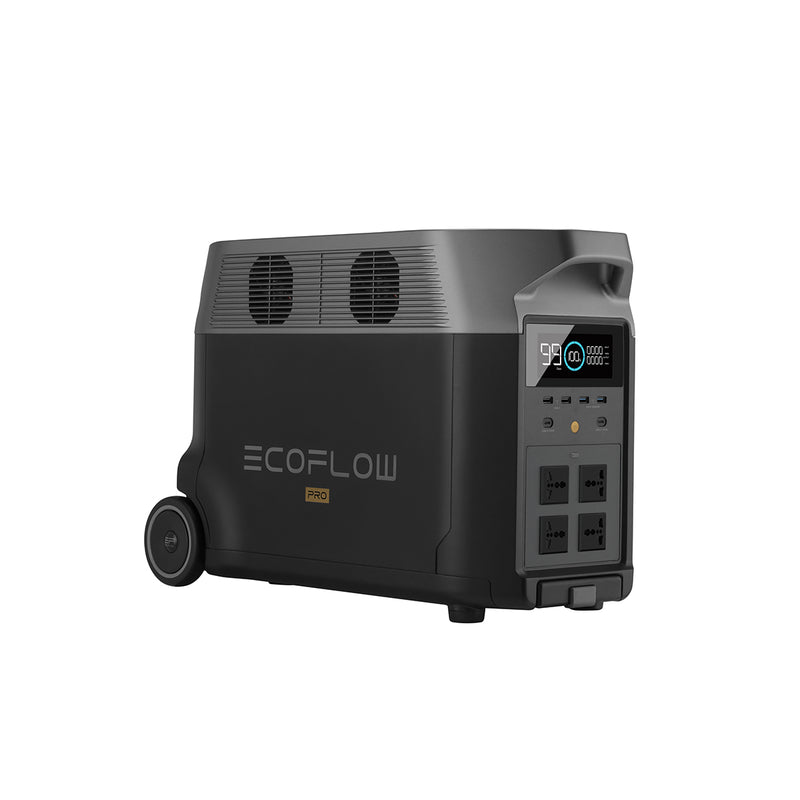 Introducing the world's first portable home battery with an expandable ecosystem for home backup, smart energy management, lower energy bills, and more. The EcoFlow DELTA Pro is the next leap in portable power technology, offering you power security and independence, wherever you are.


Expandable Capacity


Power Pretty Much Anything (3600W-7200W Output)


World's Fastest Charging (MultiCharge 6500W)


Home Integration
What's in the box - DELTA Pro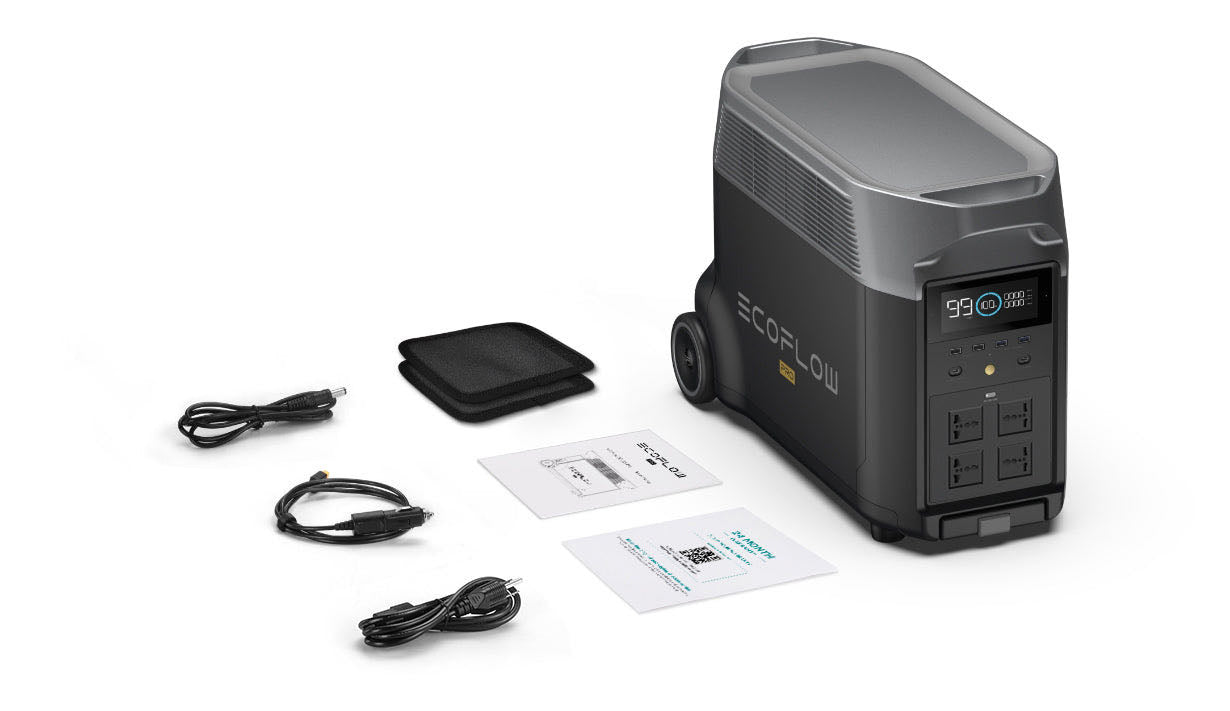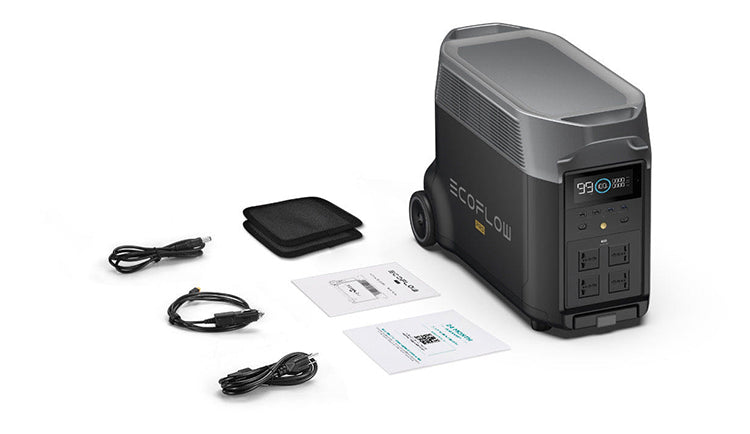 1.DELTA Pro 2.AC Charging Cable 3.Car Charging Cable 4.DC5521 to DC5525 cable 5.Handle Cover 6.User Manual
What's in the Box - 400W Solar Panel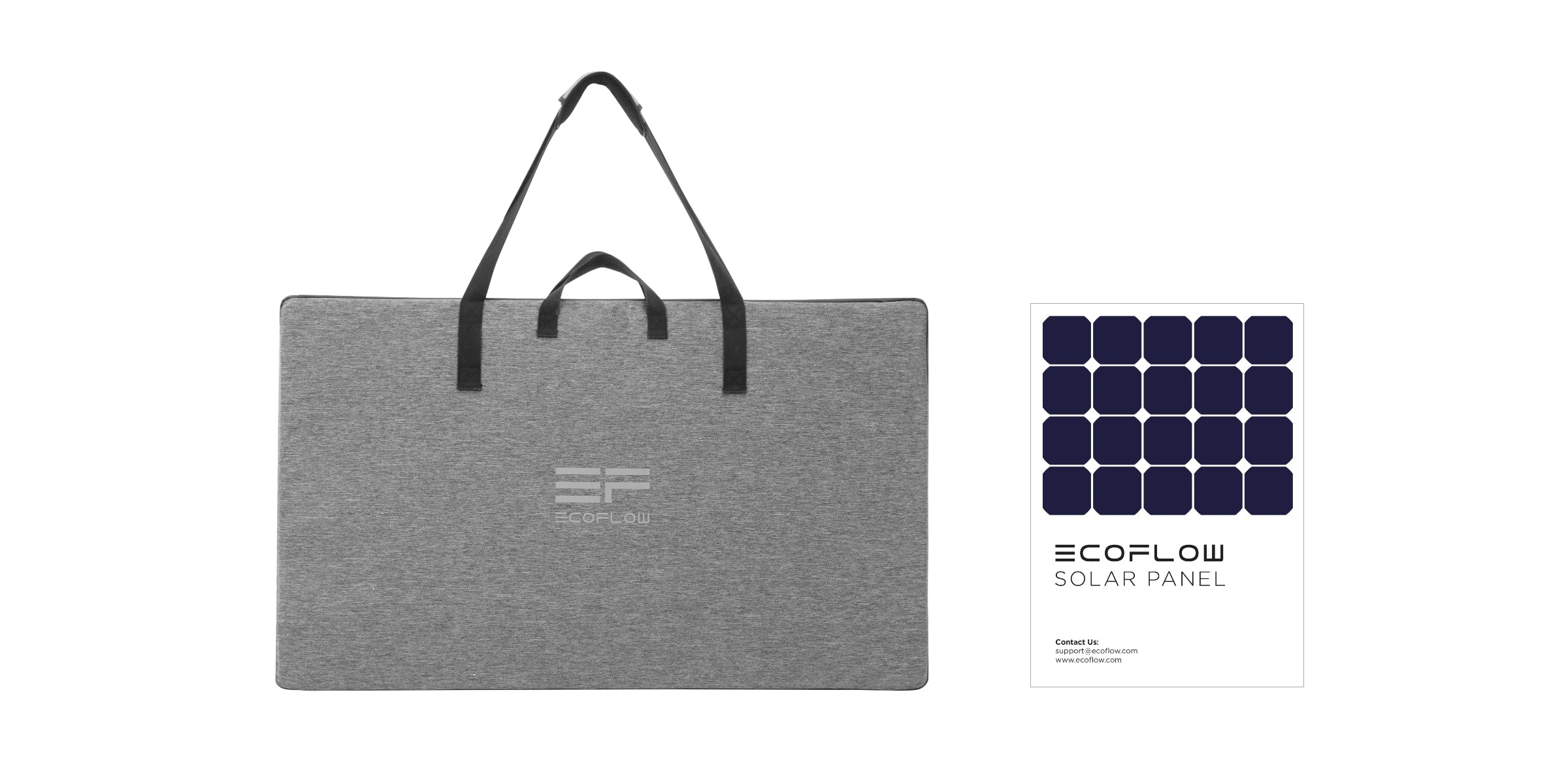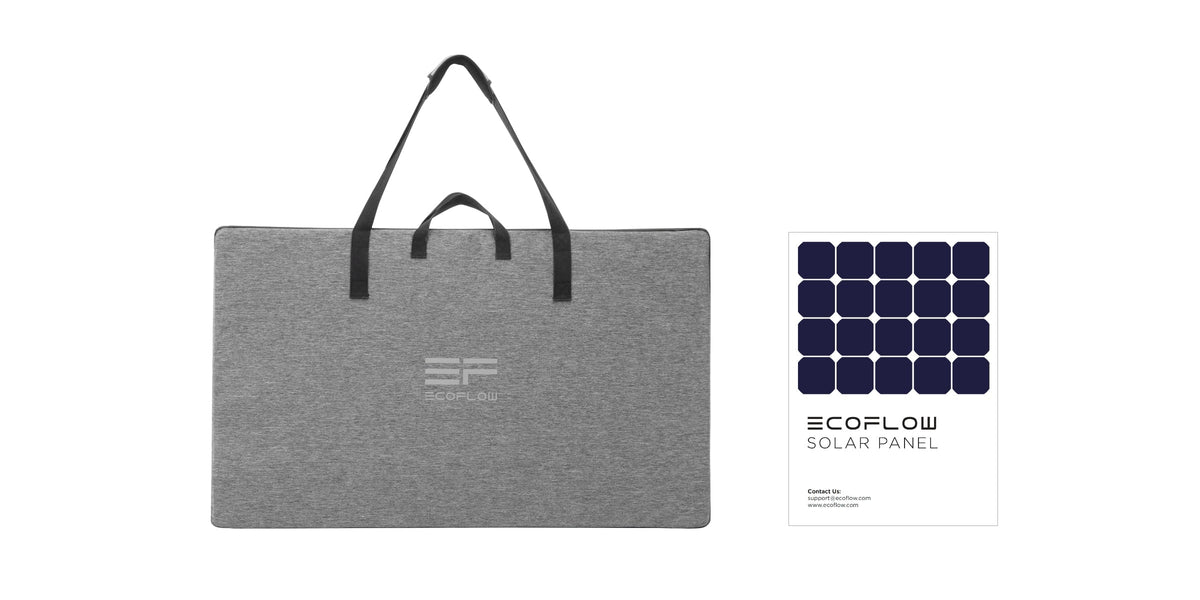 1. 400W Solar Panel 2. Kickstand Case 3. User Manual
Frequently Asked Questions
When charging DELTA Pro and its extra battery together, you can reach 6500W max charging speeds by combining AC, solar and Smart Generator methods. For DELTA Pro single unit, you can recharge it at standard wall outlets (2900W max), at EV station (3400W max)/Smart Home Panel (3000W max).
It depends on the combined voltage and current of the solar panels you choose. It's fine as long as the solar panels use MC4 connectors and their combined voltage and current are within 11-150 volts and under 15 amps.
First of all, make sure your DELTA Pro is connected to the EcoFlow App using Internet mode. Secondly, go to the Firmware section in the Setting of the DELTA Pro you're looking to upgrade. Check for the latest firmware and follow the steps to finish the upgrade.
Net Weight
Approx. 99lbs/45kg
Dimension
25*11.2*16.4 in/63.5*28.4*42cm
Extra Battery
Support up to two DELTA Pro Smart Extra Battery/Smart Generator
AC Output
4 outlets, 230V/16A, 3600W total (Surge 7200W)
Max Device(s) Power Supported by X-Boost
4500W
USB-A Output
2 ports, 5V, 2.4A, 12W Max per port
USB-A Fast Charge
2 ports, 5V, 2.4A / 9V, 2A / 12V, 1.5A, 18W Max per port
USB-C Output
2 ports, 5/9/12/15/20V, 5A, 100W Max per port
Car Power Output
12.6V, 10A, 126W Max
DC5521 Output
2 ports, 12.6V, 3A, 38W Max per port
AC Charging Input
2300W Max, 230V~10A eb
Solar Charging Input
1600W Max, 11-150V, 15A
Car Charging Input
Support 12V/24V battery, 8A
Connection
Wi-Fi, Bluetooth, wired
Specs of 400W Solar Panel
Cell Type
Monocrystalline silicon
Dimensions
41.7*93.1*1.0 in (105.8*236.5*2.4cm)
Open Circuit Voltage
48V (Vmp 41V)
Short Circuit Current
11A (Imp 9.8A)
Weight(Solar Panel)
Approx. 27.6lbs (12.5Kg)
Weight (with Kickstand Case)
34.2lbs / 15.5kg
*International version (2900W at 1.9 hrs) US version (1800W at 2.7 hrs/3000W at 1.8 hrs)
Please use the AC Charging Cable included in the package for fast charging. Do not use other cables to charge. Plug directly into an AC wall outlet and make sure that the wall output current is more than 15A. Otherwise, reduce the unit charging speed with the AC Charge Speed Switch. EcoFlow takes no responsibilities for any consequences caused by failures to follow instructions, including but not limited to charging with other AC charging cables.
After more than two months' experience with our Delta Pro and 400W solar panel, we are very grateful to have purchased the combo. The solar panel, in particular, offers very impressive efficiency; we have been able to "refill" our Delta Pro from 70% up to 100% in a morning session of charging. The Delta Pro capacity is particularly useful when Eskom takes us to level 6 load-shedding, when we have been able to power our refrigerator overnight without a thought (it places a maximum load of 90W on the inverter when the compressor is running). I can power my research workstation for a twelve-hour compute session at full load without worry. We have begun shifting toward powering our laptops via USB-C rather than AC plugs when possible to avoid turning on the inverter. I would point to some minor criticisms: 1) Our Delta Pro came with Type G / USA combo AC plugs rather than ZA plugs; we compensated by purchasing a ZA plug adapter with fuse to accommodate our refrigerator. 2) Our Delta Pro came with an American charging cable; we substituted a heavy-duty ZA cable with standard kettle plug. 3) The firmware installed on our Delta Pro was pretty old, preventing me from connecting my phone via Bluetooth; we were able to update it by connecting the Delta Pro to our home wifi.
So far so good! I ran a deep freeze and a water pump for a few days with just the solar panel for recharge. When there were no clouds, the input was more than the output. I plan on running my office with the Delta Pro and have installed a lockout and 30 amp plug on my breaker panel for emergencies. If a problem arises, I will post again. God Bless!
Great but not enough power runs out and can't power small air conditioner
System works as described. Solid. Heavy (very). Panels are great quality. Heavy. Wish they had a better/easier way to angle the panels. Using the panel cover is a little wonky. The panels don't stay completely flat when you angle them because of the folding joints. Learned that 800 W of panels doesn't mean you will get that. Happy to get 680. Angle with sun is critical for optimum power generation but impossible to continuously achieve without the ridiculously expensive holder that automatically rotates and follows the sun. Still love the system.