EcoFlow
RIVER

Series
Take power anywhere.
Solar generators that put
portability

first.
Introducing EcoFlow RIVER Series.
A line up of portable solar generators ranging from RIVER mini to RIVER Pro. Whatever you opt for, they're all small solar generators that can be held in one hand. They're a perfect fit for camping, outdoor living & RV trips.
Why choose a
RIVER

Series portable solar generator?
Handheld power.
Looking for a small solar generator? All of the EcoFlow RIVER Series models can be held in one hand. That's less for you to carry and more outdoor power.
Power pretty much all your gear.
With a 600W AC output, you can power or charge all your gear from anywhere. Solar generators for camping have never packed such an oomph.
Charge with portable solar panels.
RIVER Solar generators — as the name suggests — can be charged using solar panels. Plug in anywhere you've got sunlight and charge up in as fast as 4 hours.
Solar generators for
camping.
EcoFlow RIVER solar generator kits pair portable power stations with EcoFlow's range of foldable solar panels. Take home comforts outdoors with enough battery power to keep all your gear powered throughout your trip, and enough solar to keep charged up.
Compare RIVER Series Solar
Generator Kits
View All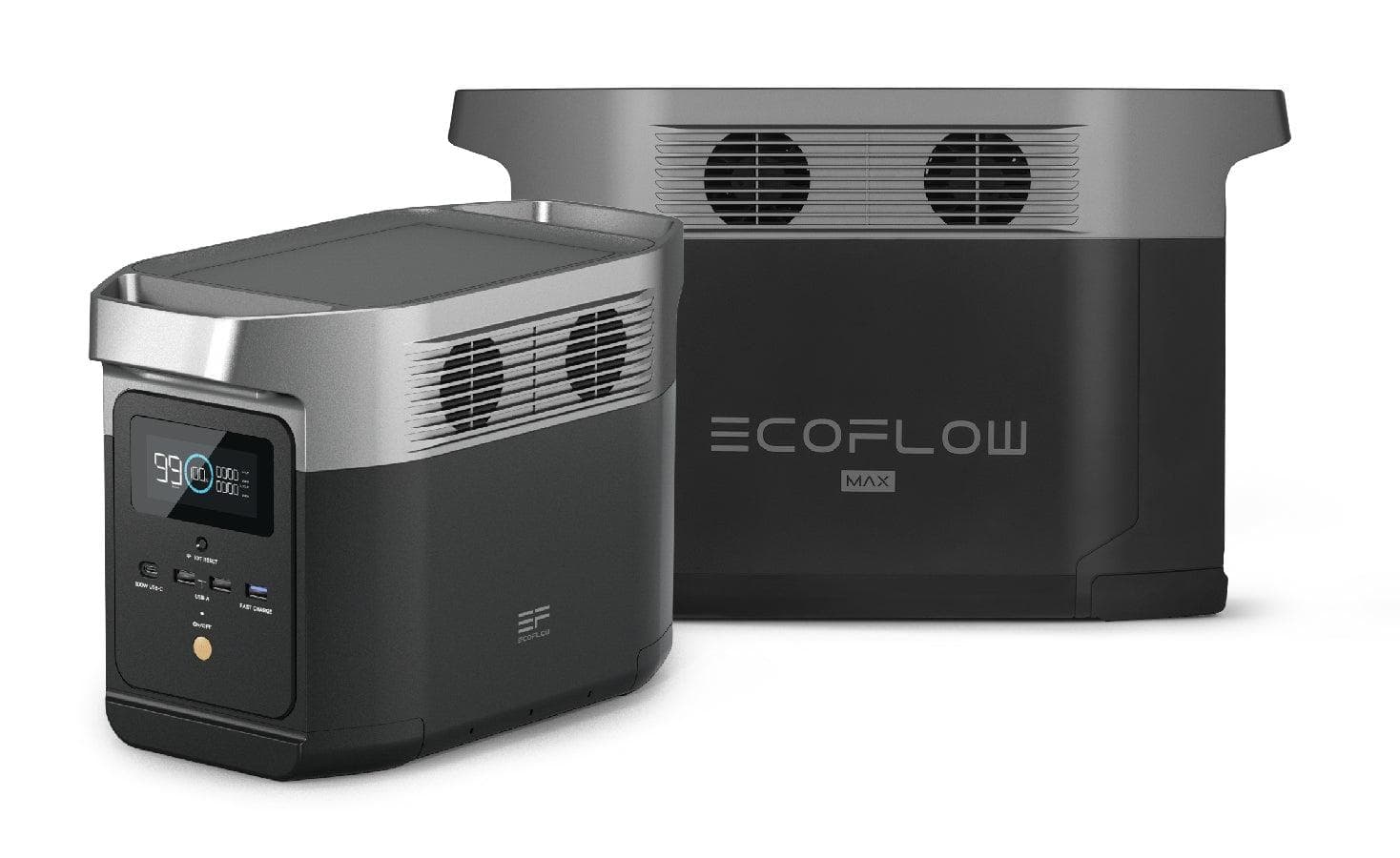 Gas generators are a generation
behind

.

EcoFlow home solar generators are the new wave of energy storage, replacing old-school gas generators. Without noise, fumes or maintenance you can take power outdoors, or even indoors. That makes them great solar generators for RVs, homes & camping. Take a step into the future of energy storage and backup your home.
No noise.
No fumes.
No hassle.
Unlike old-school generators that use fossil-fuels, solar powered generators just need sunlight, or a wall plug to charge up. Now, you can power your appliances without the noise or fumes, and even use them indoors. That's ideal as a backup option for your home or RV.
LET'S ANSWER YOUR QUESTIONS
What's the difference between a portable solar powered generator and a fossil-fuel generator?
Traditional generators use fuel, they make a lot of noise, have to be used outdoors, and need occasional maintenance. RIVER solar generators are small, green, quiet and are simple to use. They're more portable than the alternative and even a child could operate one.
Why are the RIVER Series models the best solar generators for camping?
EcoFlow RIVER Series are portable solar powered generators. That means they're easy to take on a trip with you. All models can be held in one hand, making them easy to carry and store. When you're at your destination, pair with an EcoFlow portable solar panel and you can get a 300W solar input. Enough to charge up in as fast as 4 hours. Their high 600W AC outputs with a 1800W surge\ make them the perfect pick for camping gear. Hot plates, kettles and all your gear can stay powered.
How safe are solar generators?
All EcoFlow units sport an industry-leading BMS system. That means temperature, voltage and current are all automatically monitored and controlled so you don't have to lift a finger. That's reliability built in with no maintenance needed. In short, they're very safe.
Choosing a selection results in a full page refresh.
Press the space key then arrow keys to make a selection.


Never miss a sale🎉
Subscribe to get updates on our new products and exclusive promotions