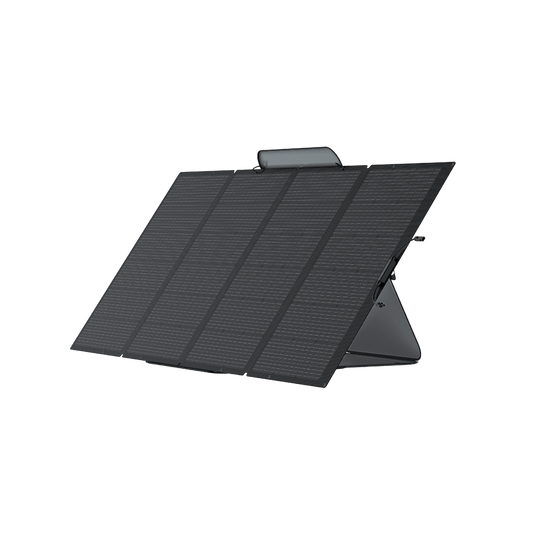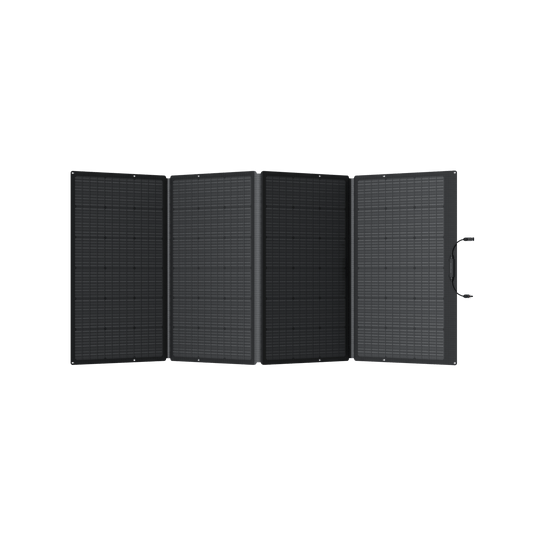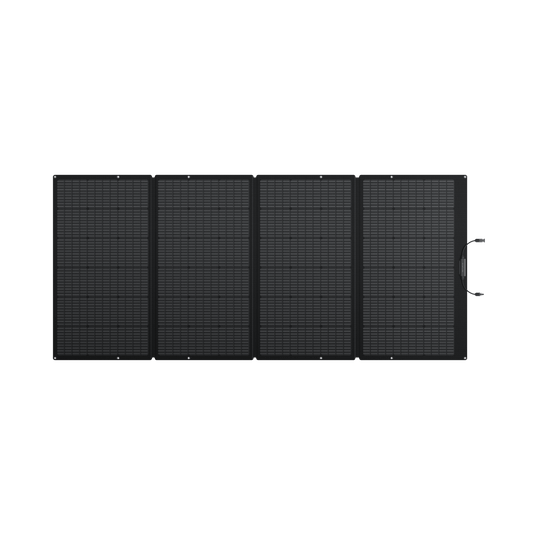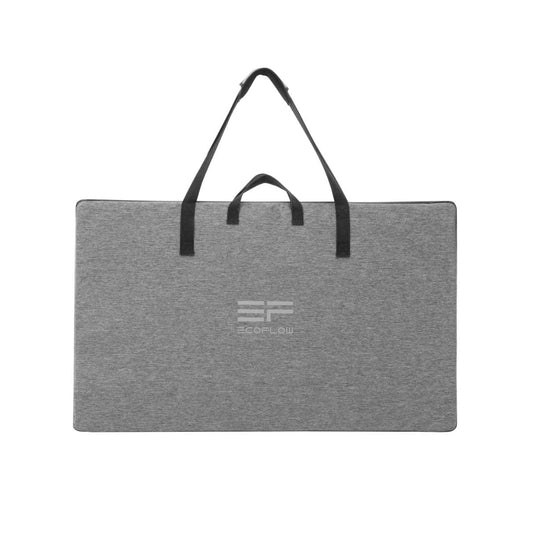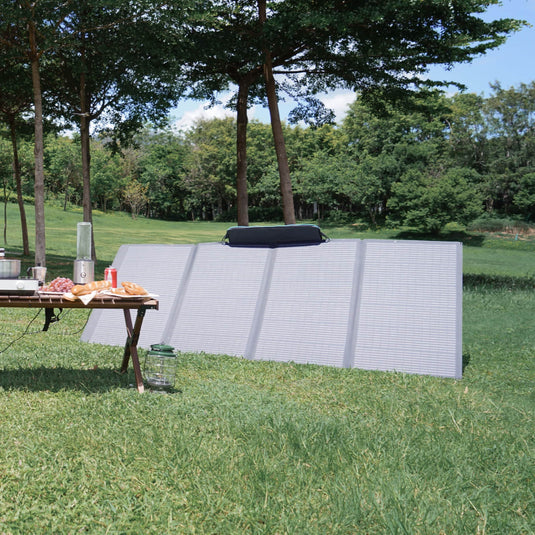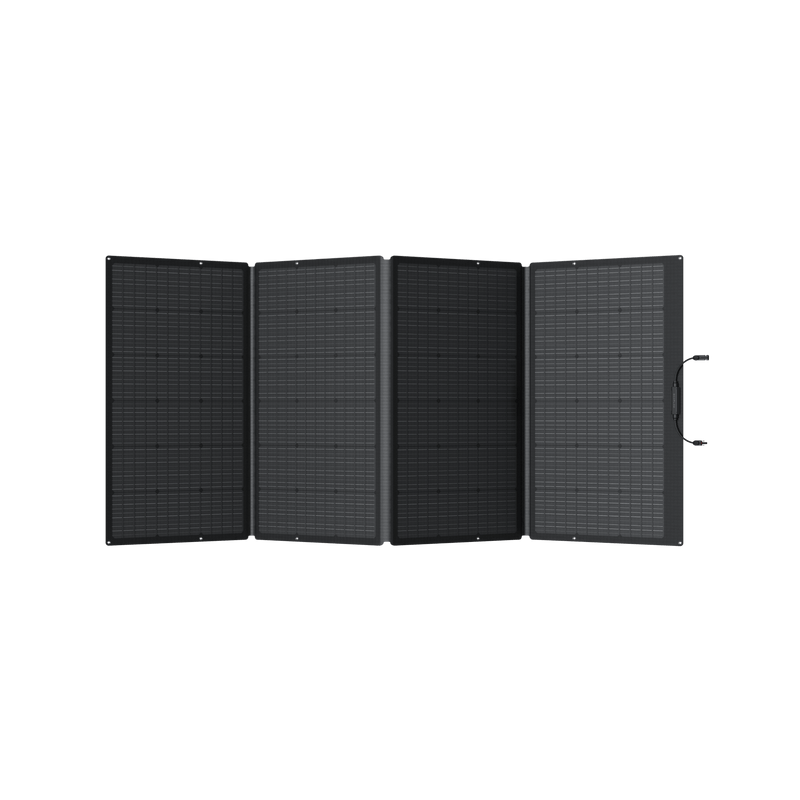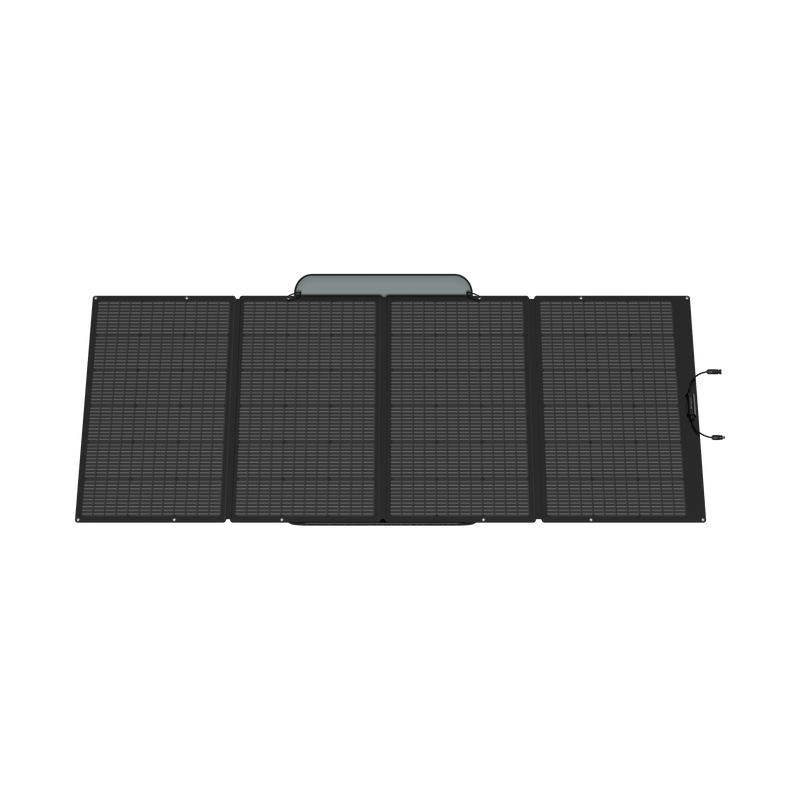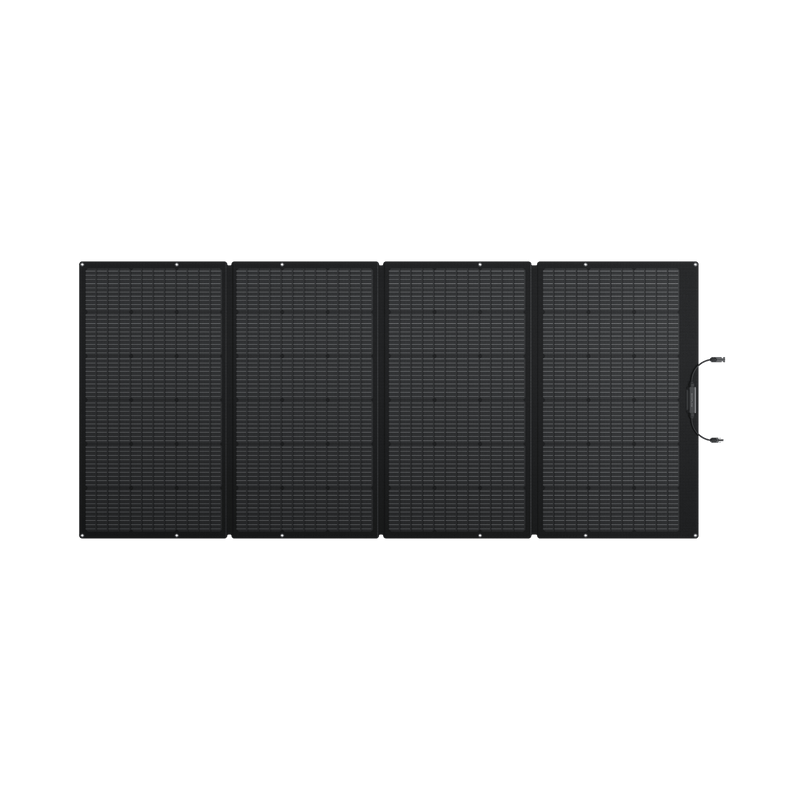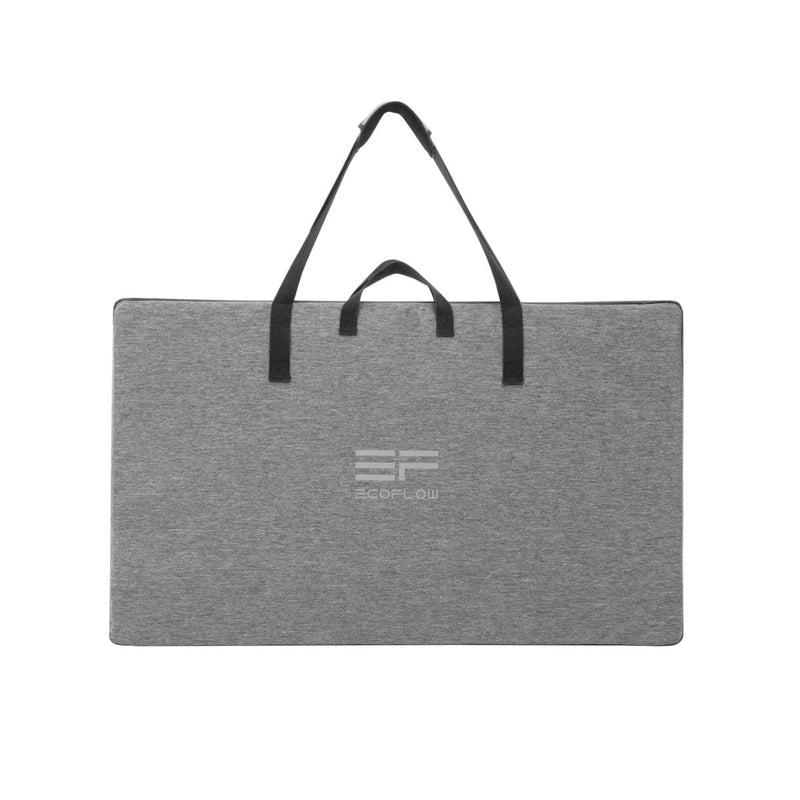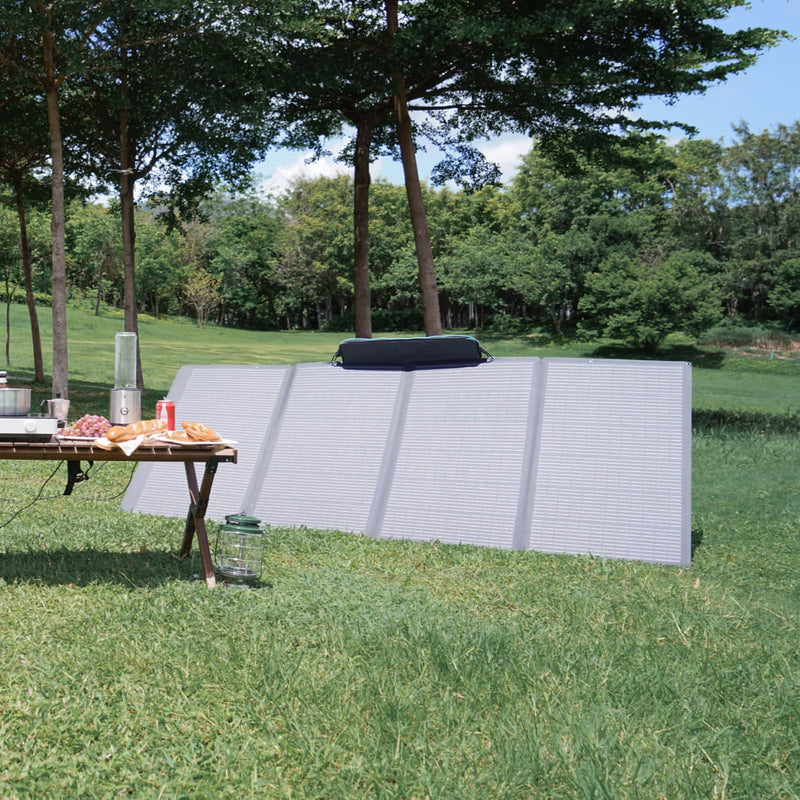 Convert sunlight into clean, renewable energy using 400W portable solar panels, perfect for camping, RVs, and home use.


Universal


Seamless


Foldable


Portable
Travel-friendly
With a compact, folding design and shoulder strap, easily carry a 400W portable solar panel to your campsite or store in your RV while you're on the move.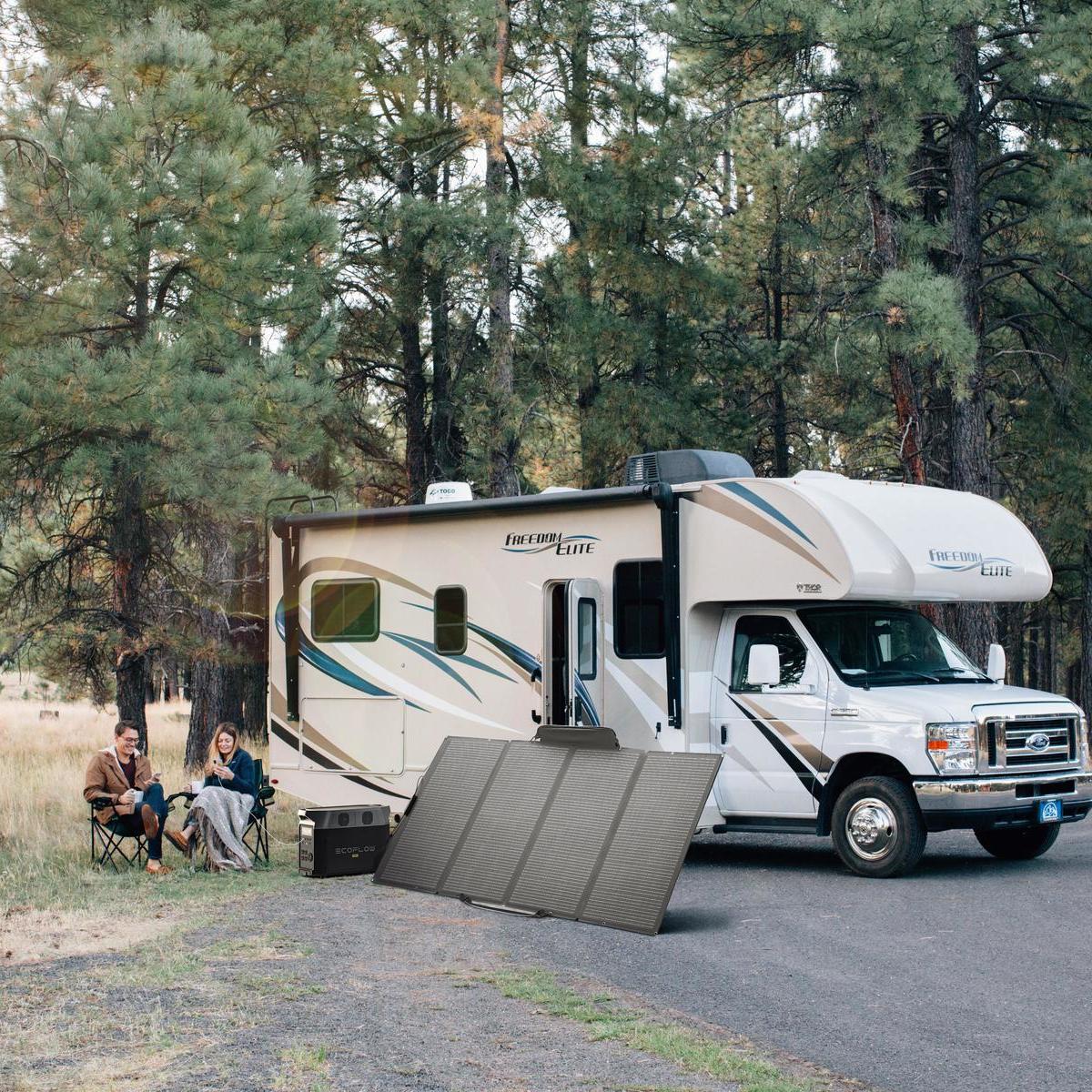 Stands & Delivers
Protect your panels with a lightweight case that turns into a practical stand. Prop up your solar panels anywhere you go and get just the right angle to capture the sun.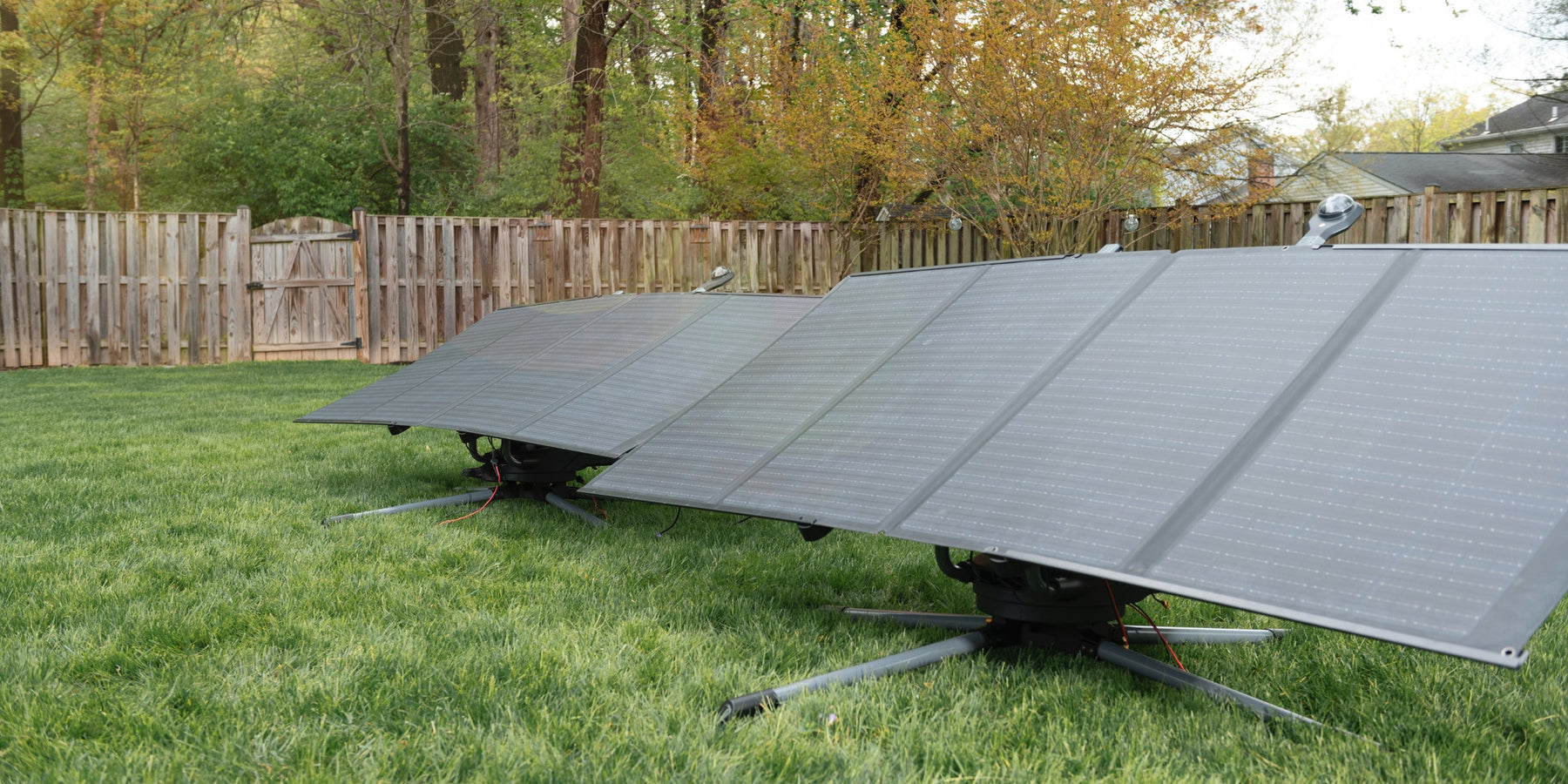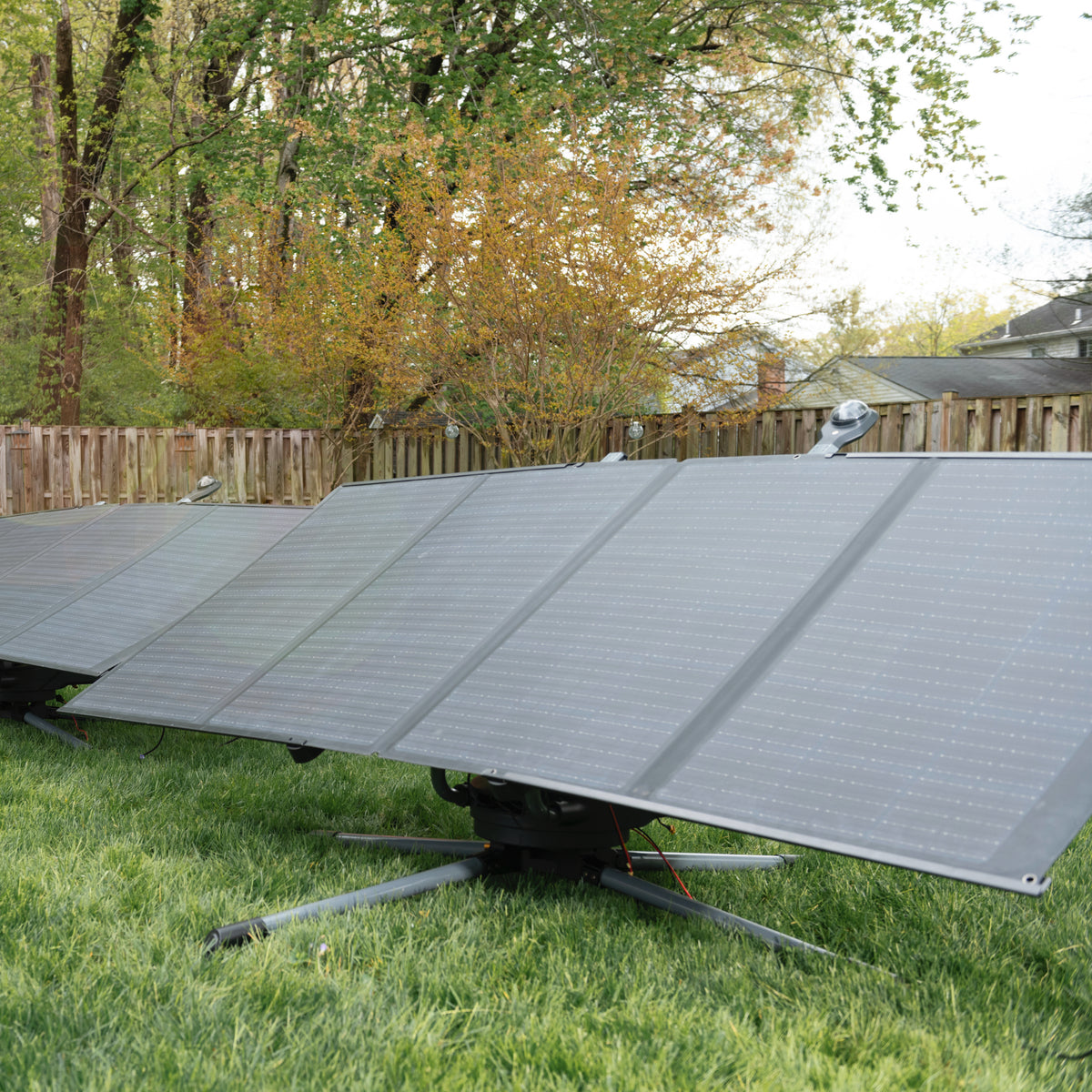 Durable & Waterproof
Made from layers of robust materials that offer both flexibility and strength, take your portable solar panels into the wildest terrain. An IP68 waterproofed surface protects solar cells from debris, dust, and water.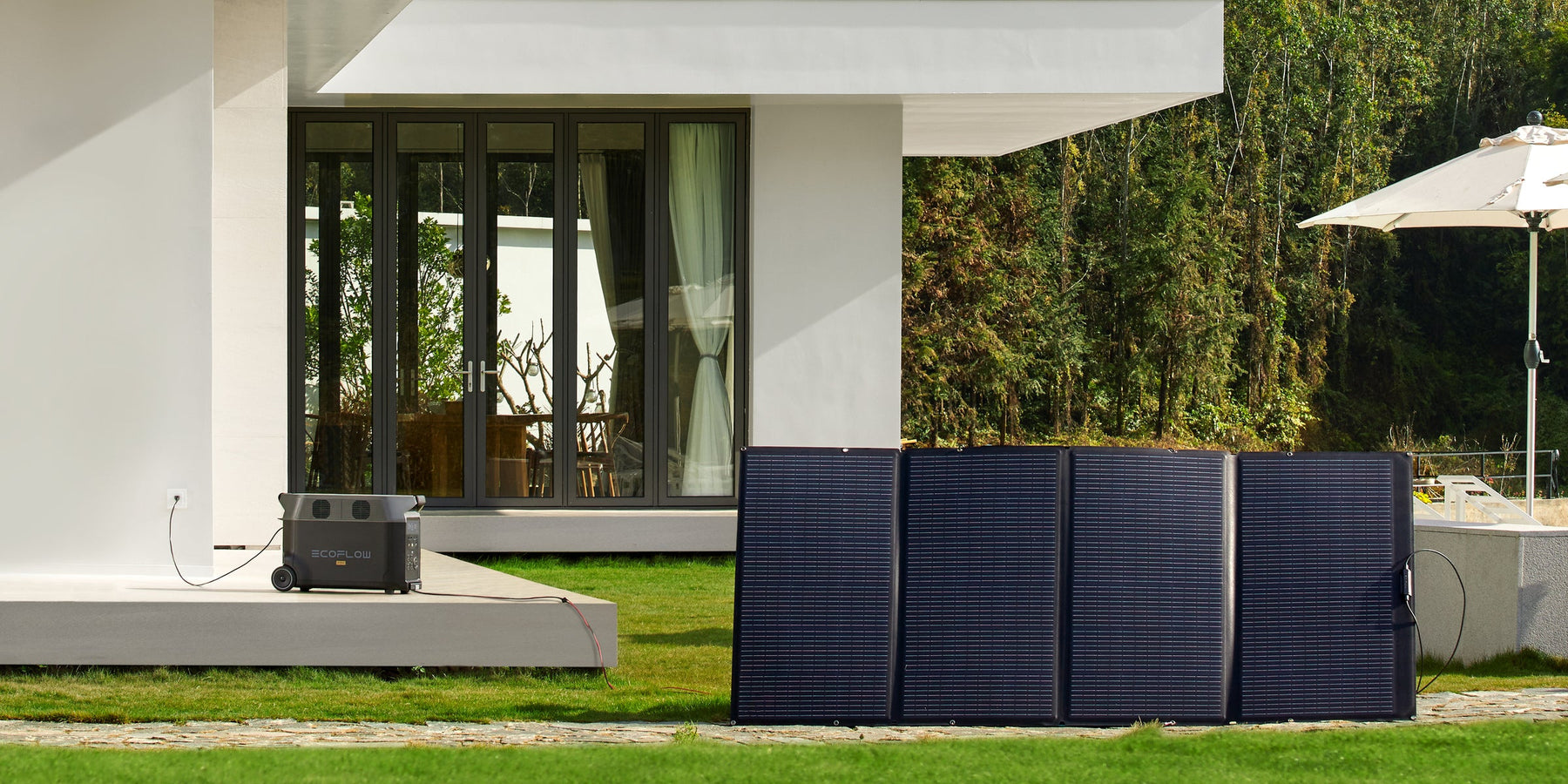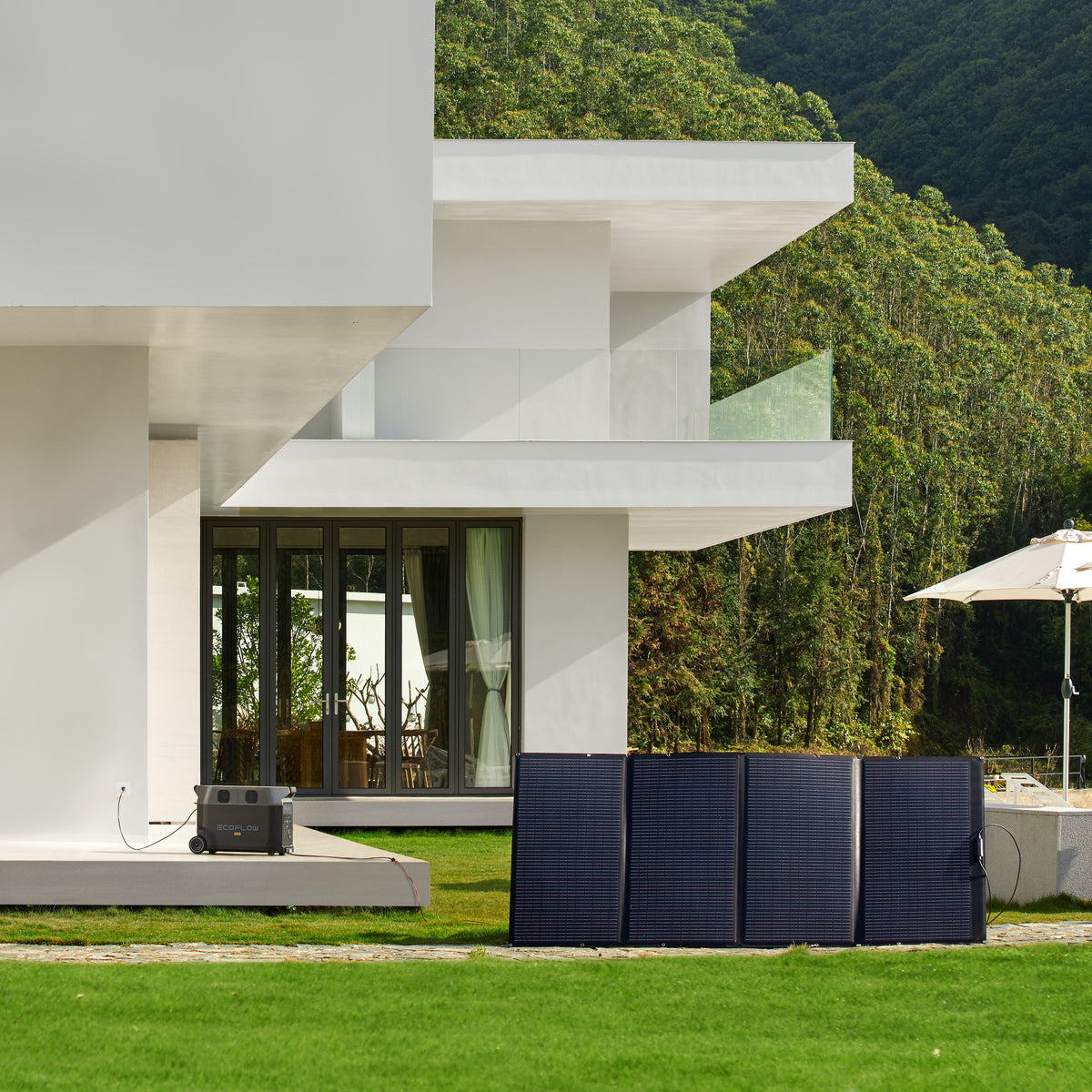 Works with all EcoFlow Portable Power Stations
Plug into any EcoFlow solar generators to instantly collect the sun's rays. With the universal solar connector, they also work with most third-party generators.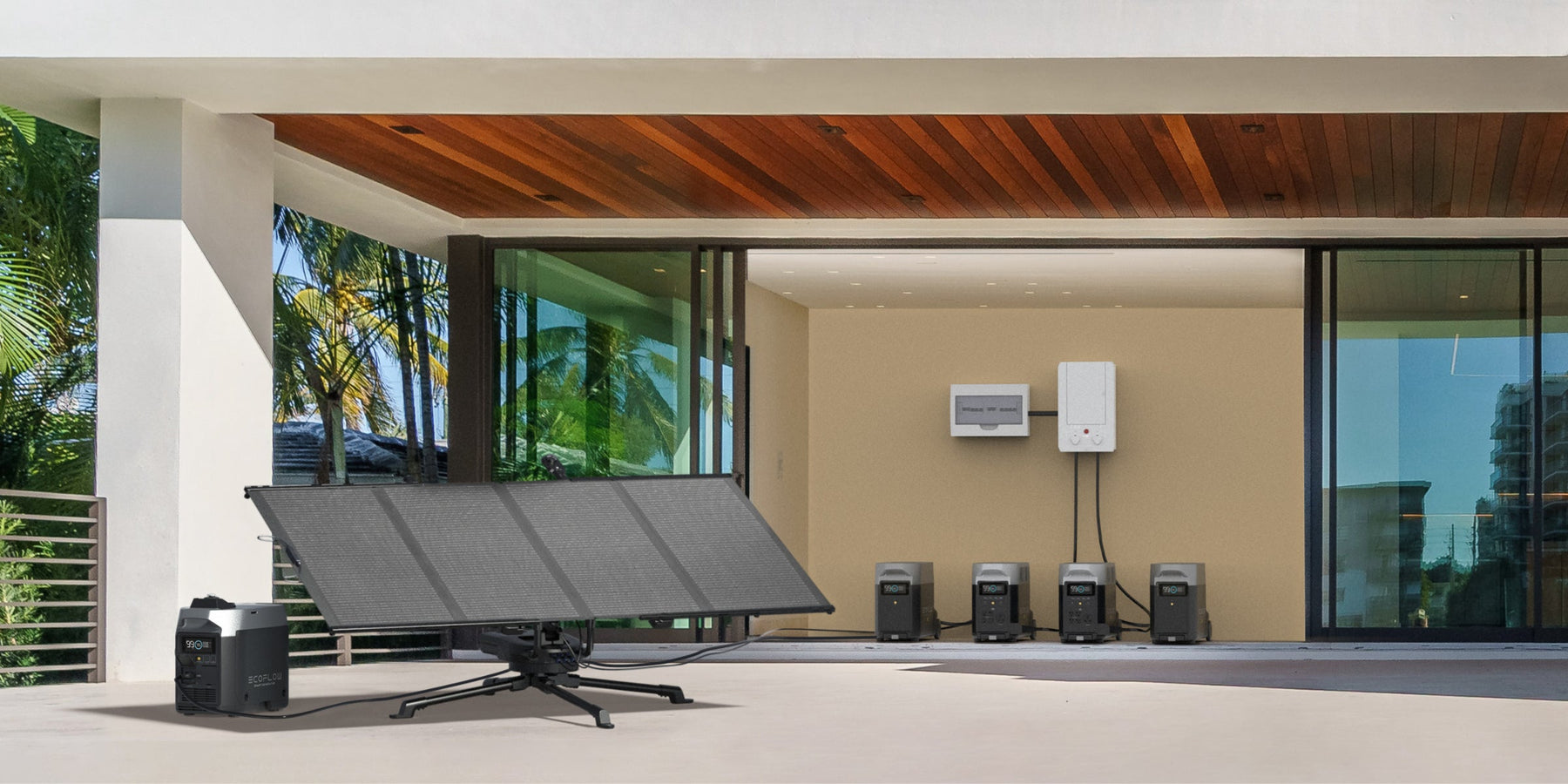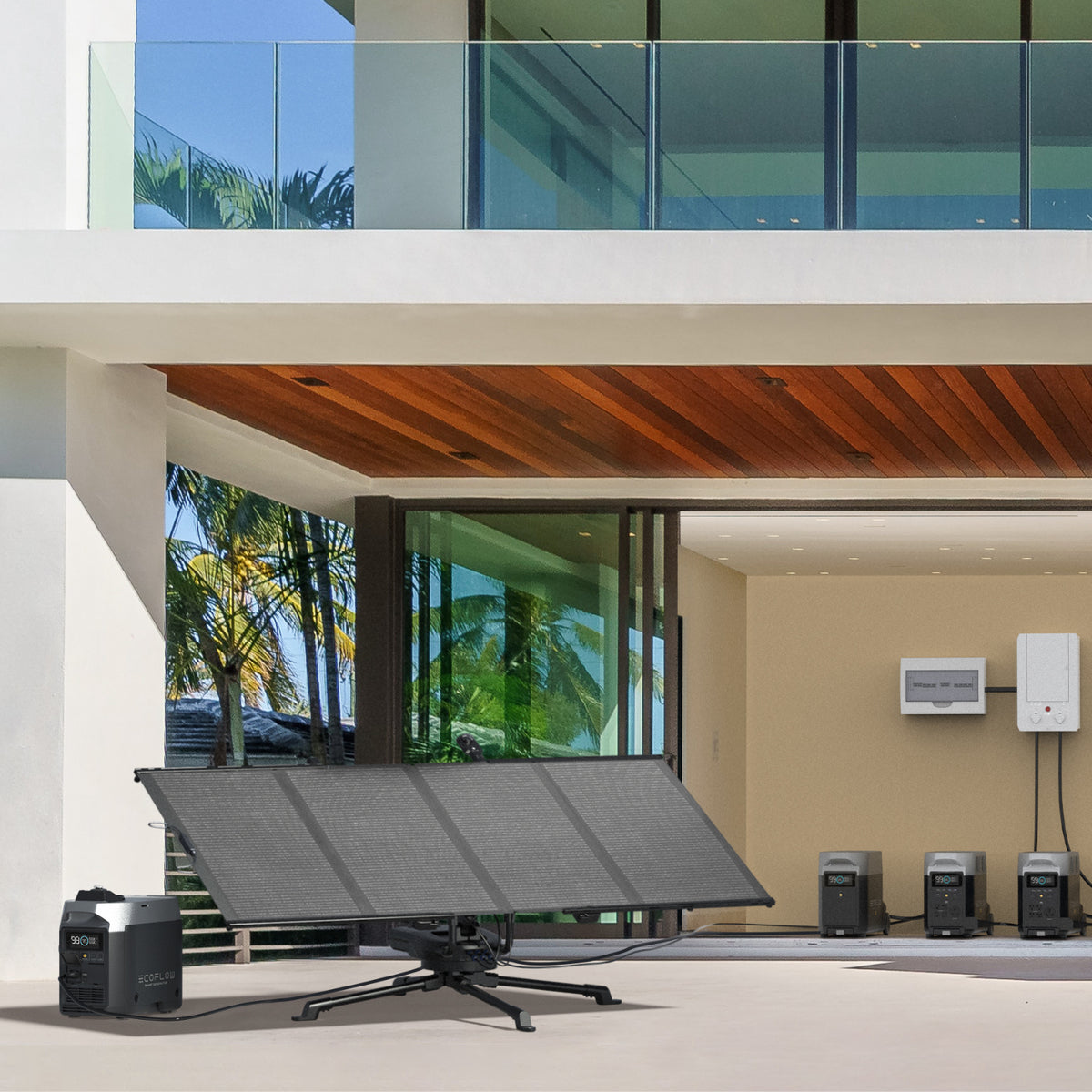 Stable & Reliable Energy
Pair your 400W portable solar panels with an EcoFlow power station for a reliable power supply. Using MPPT technology, the generator adjusts its efficiency levels to offer a high 22% conversion rate.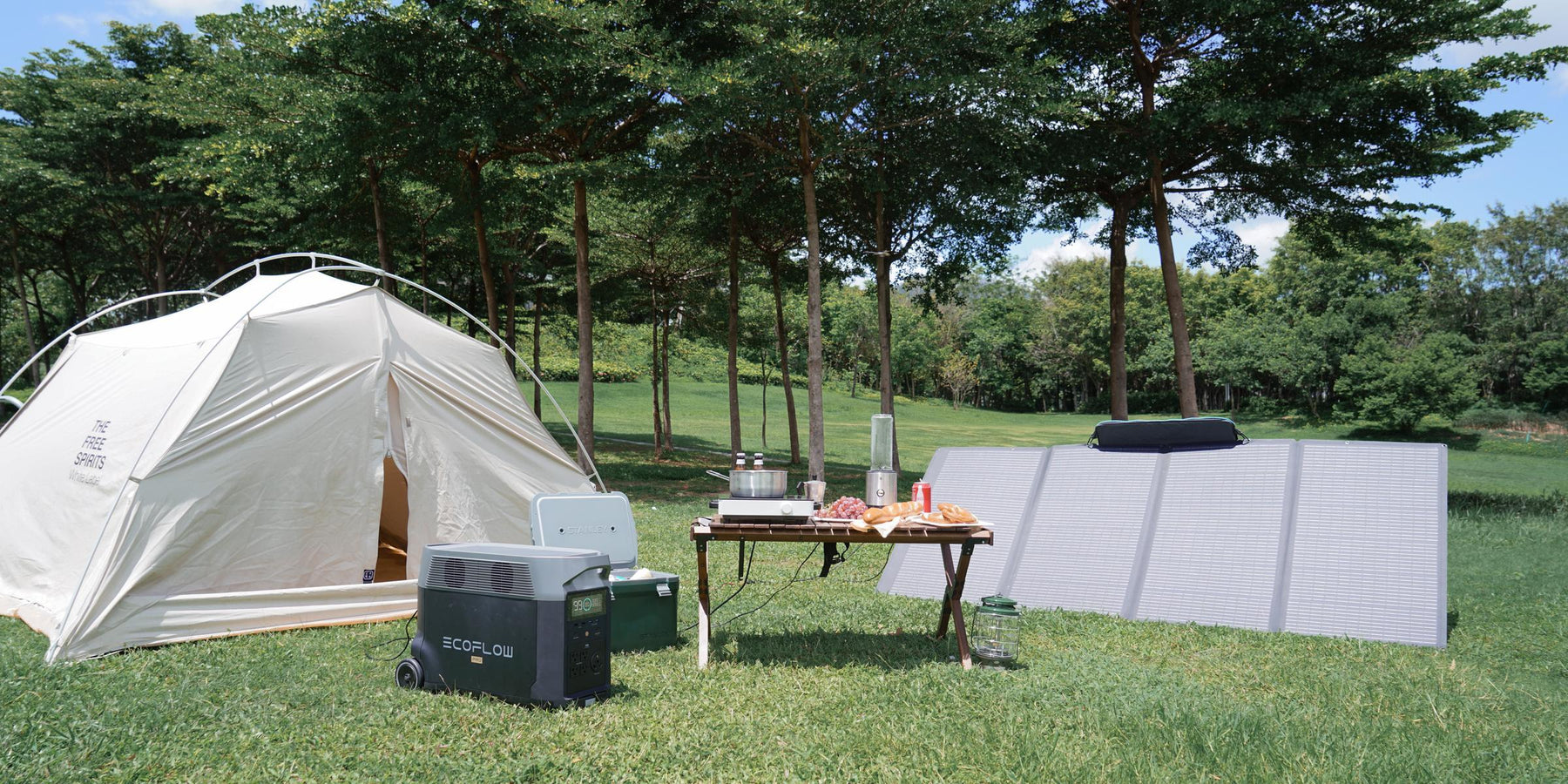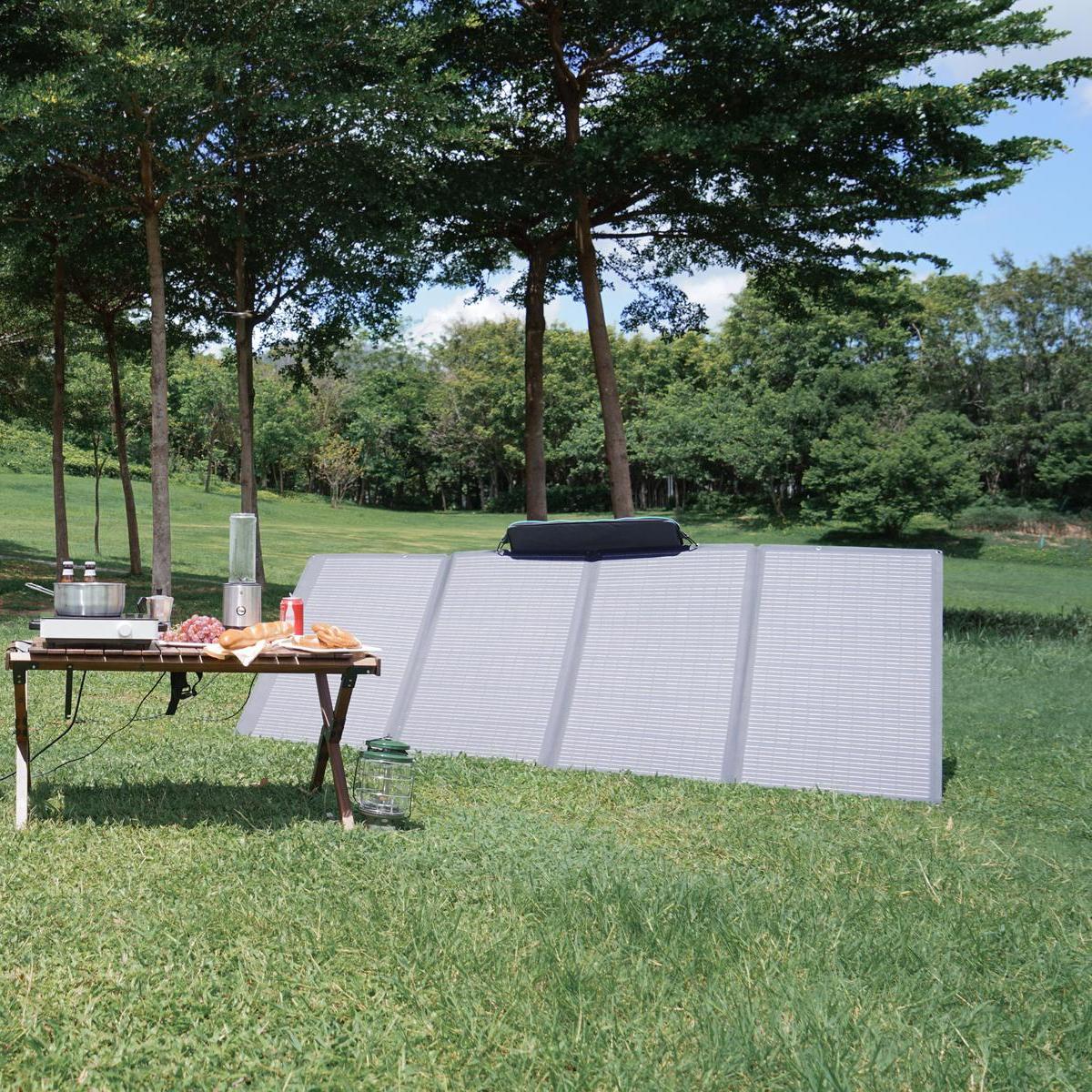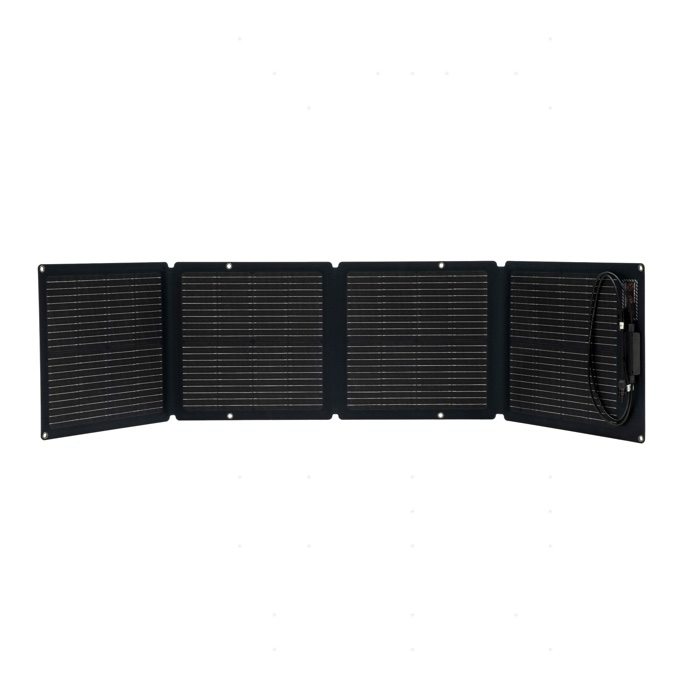 110W Solar Panel
Rated Power : 110W (±5W)
Unfolded : 178.5 x 42.0 x 2.5 cm
Efficiency : 22-23%
Warranty : 12 Months
R 6,199.00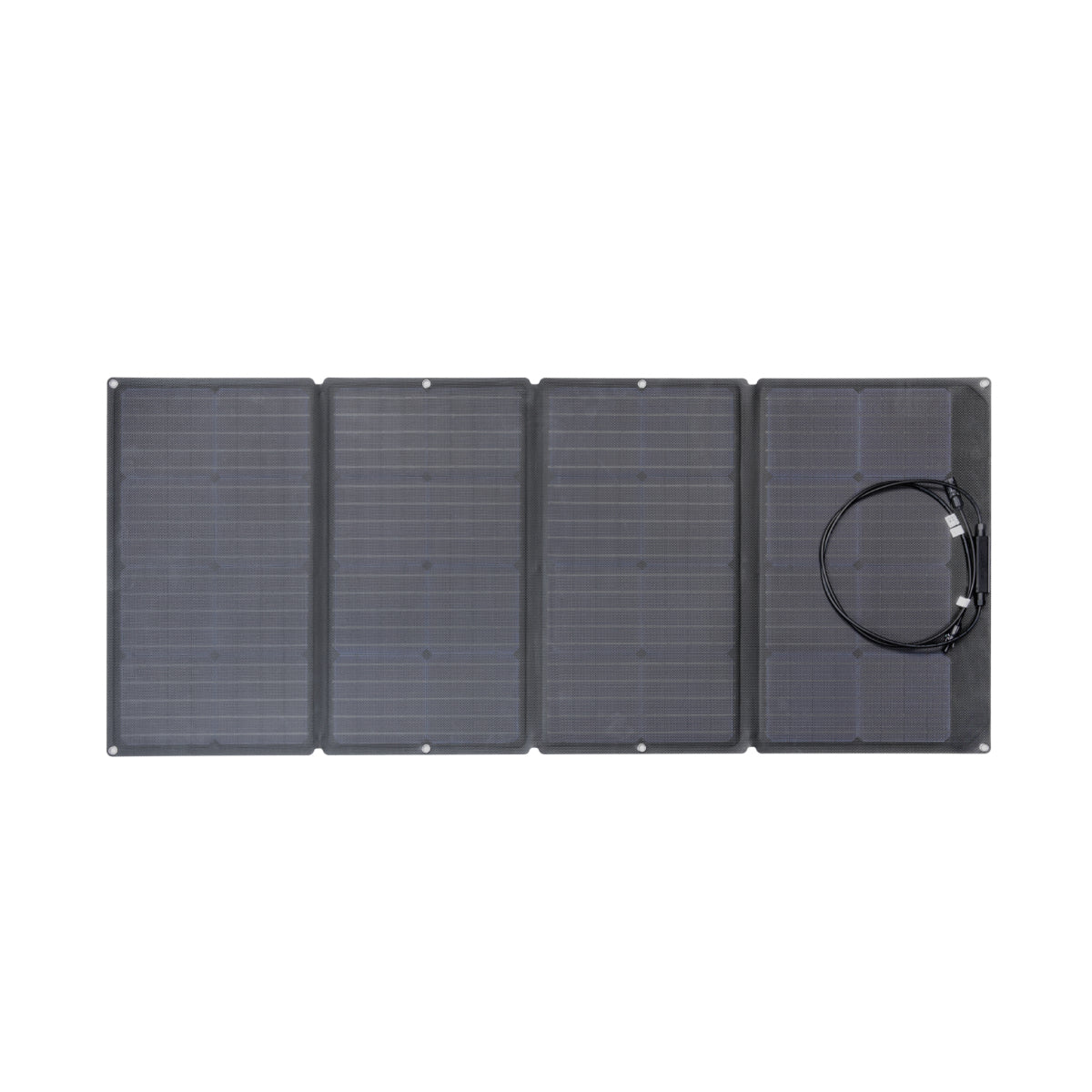 160W Solar Panel
Rated Power : 160W (±5W)
Unfolded : 157 x 68 x 2.4 cm
Efficiency : 21-22%
Warranty : 12 Months
R 6,999.00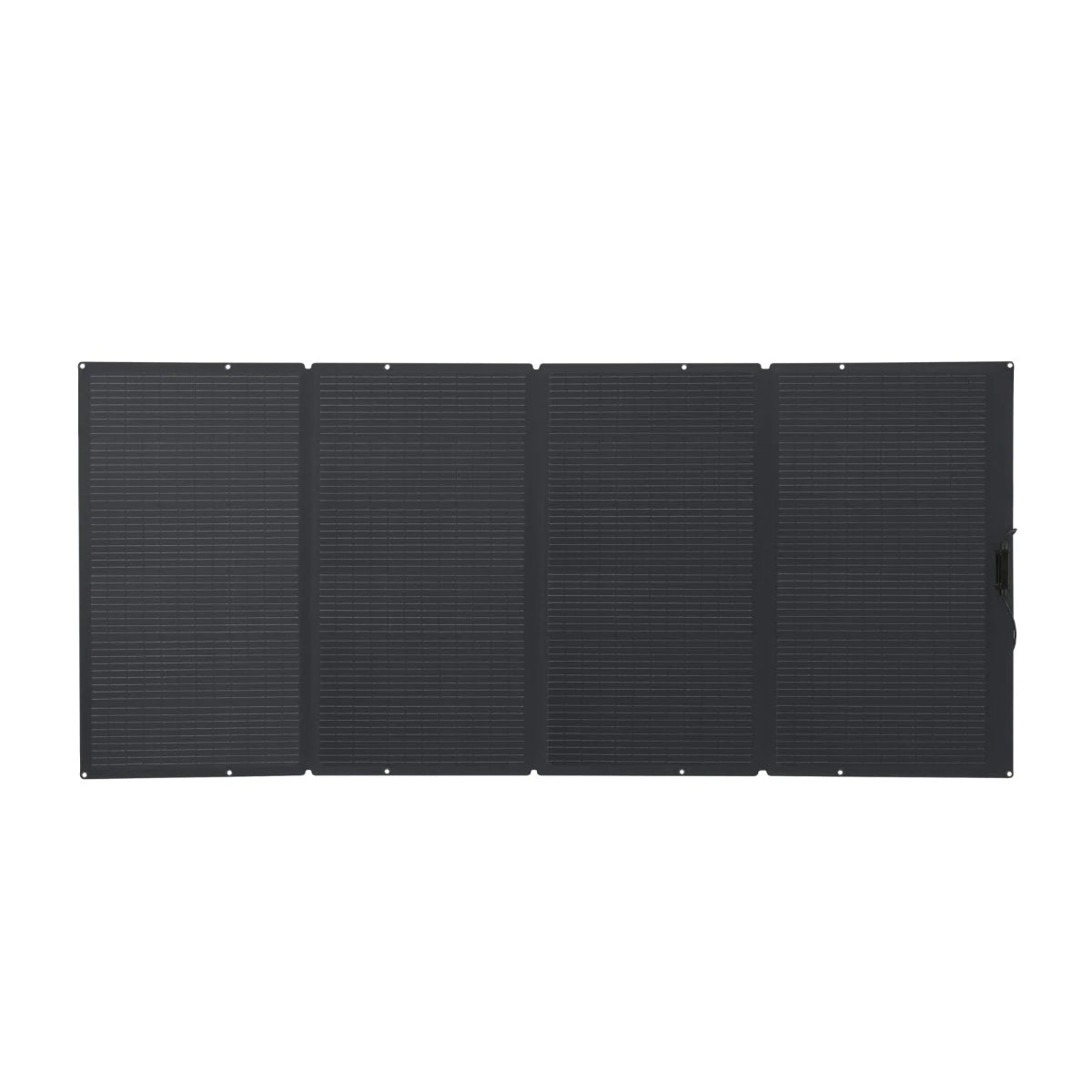 400W Solar Panel
Rated Power : 400W (±5W)
Unfolded : 236.5 x 105.8 x 2.5 cm
Efficiency : 22.6%
Warranty : 12 Months
R 20,999.00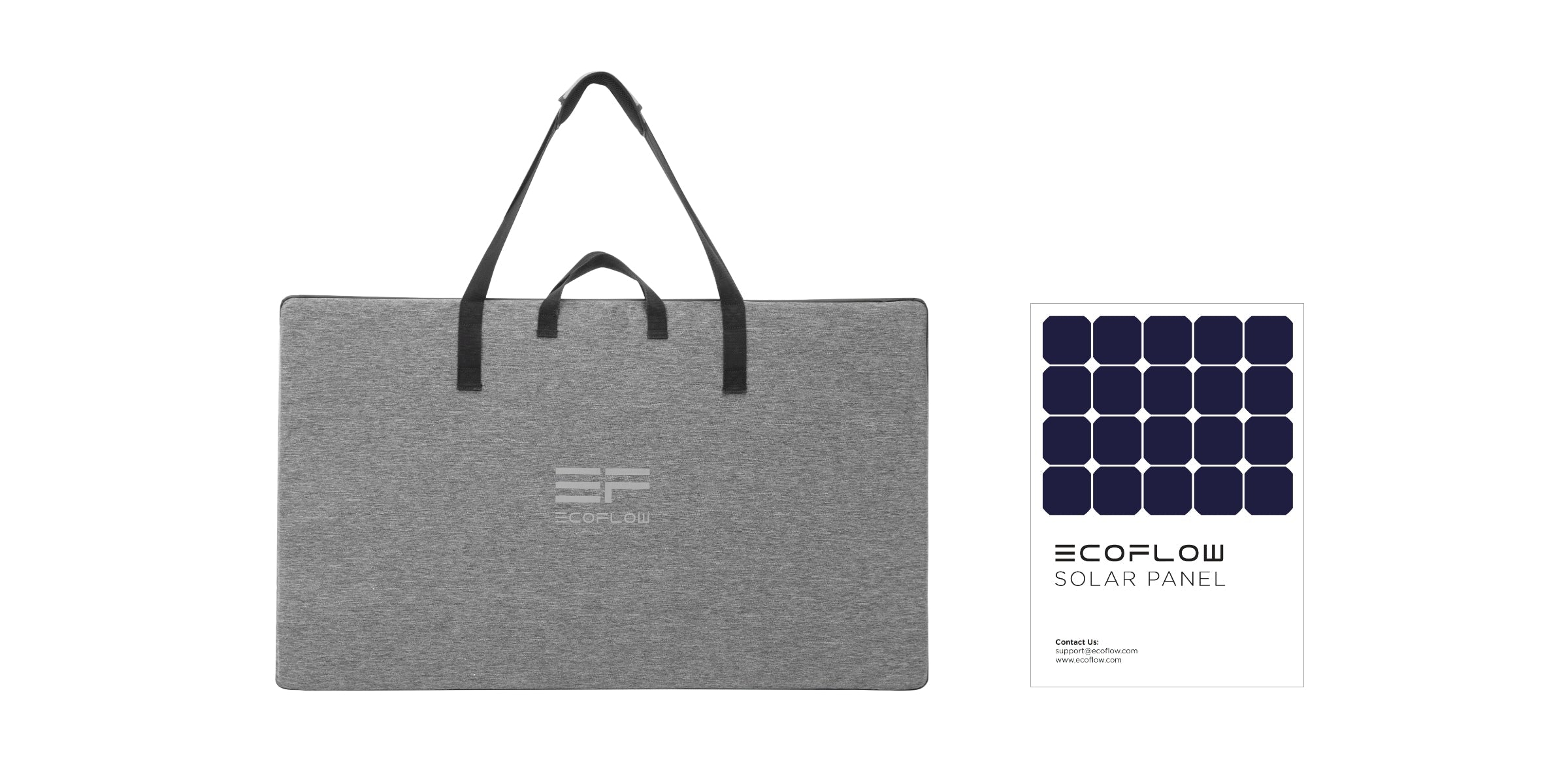 1. 400W Solar Panel 2. Kickstand Case 3. Solar to XT60 Charging Cable 4. User Manual
Frequently Asked Questions
Portable solar panels are an extremely effective, clean, and renewable way to charge a portable power station. EcoFlow 400W portable solar panels have a larger wattage than typical solar panels and are more efficient due to their monocrystalline cells. Additionally, EcoFlow portable power stations use an MPPT algorithm that ensures a constant energy supply. Unlike static solar panels, portable solar panels are easily moved and adjusted depending on where the sun is in the sky.
Positioning portable solar panels at an angle between 30-45 degrees, facing the direction of the sun, is best. EcoFlow portable solar panels have a built-in stand that can be adjusted, depending on where the sun is in the sky.
Solar panels that are portable, foldable, and lightweight are the best kind for camping.
Cell Type
Monocrystalline silicon
Dimensions
41.7*93.1*0.98 in (105.8*236.5*2.5cm)
Open Circuit Voltage
48V (Vmp 41V)
Short Circuit Current
11A (Imp 9.8A)
Weight(Solar Panel)
Approx. 35.3lbs (16.0Kg)
Weight (with Kickstand Case)
Approx. 41.9 (19kg)
Solar panel
I love it, but it is very heavy, but I will buy other solar panel.
EcoFlow 400W Solar Panel
The case to be used as a stand is a joke. I couldn't get it to work for me at all. I opted to just lay the panel flat on my back deck. The sun hits my deck from around 9am until 6pm. It is July so I'm sure that will change, but for now it is working for me. With all that said and done, I still am able to produce up to 310watts. I'm very happy with that. My TV, and my gaming laptop and 2 fand and 2 phone chargers only pull 170watts. So I am able to game and charge other items and have no worries of using more power than I am producing..
Solar Panels need a stand
Works OK, a little heavy and I wish it away to stand it up at an angle, I havey another power station and the solar panels have some brackes that let you stand the pannel up.
A must have!
A must in an emergency, as well as a must if you travel with your DP
Excellent Solar Panel
Excellent Solar Panel, very good power output... when I tested, I was getting about 350 watts out of each panel, all without even trying hard to get the angle right. Would definitely recommend.