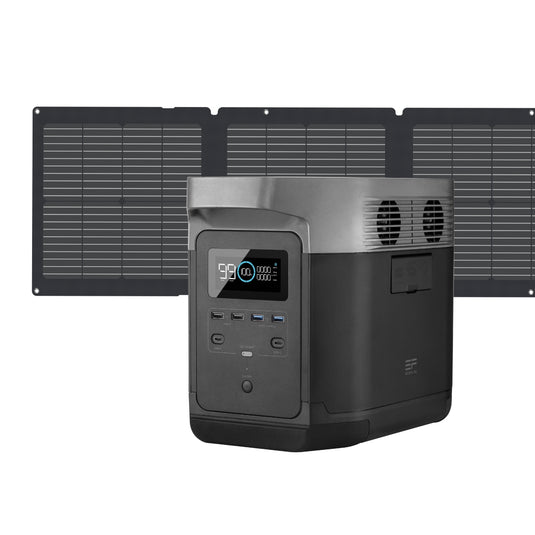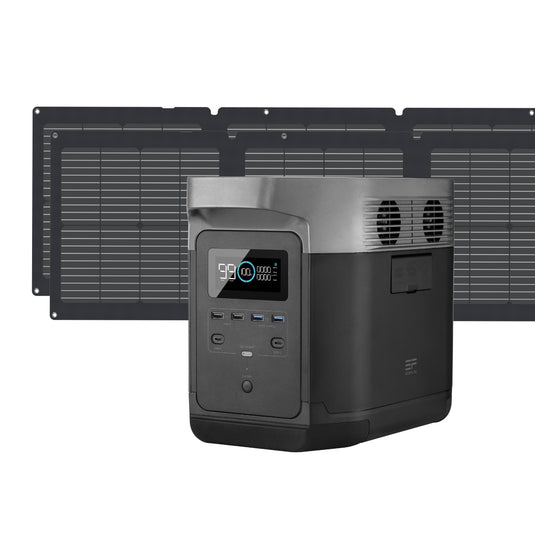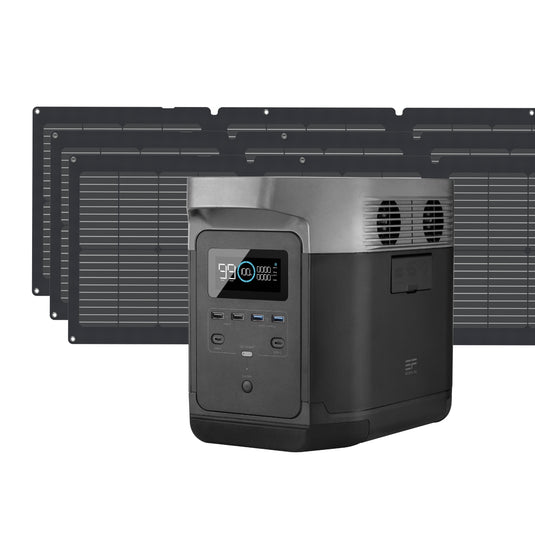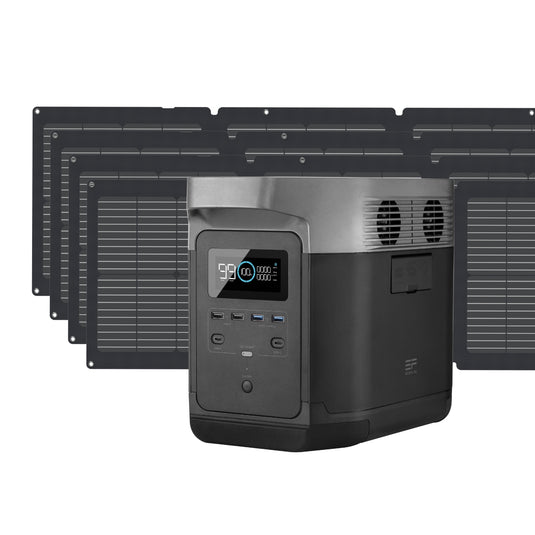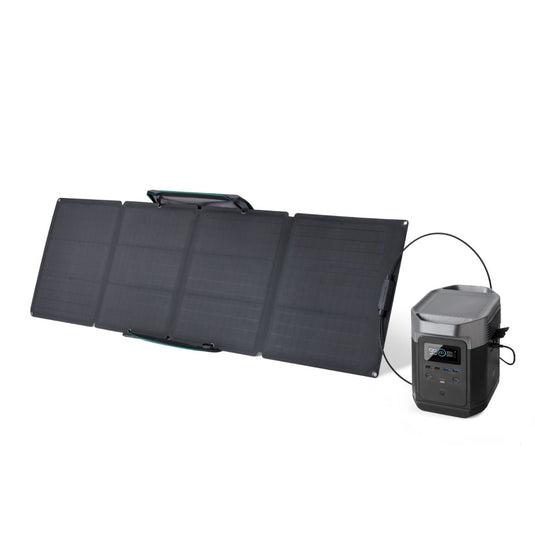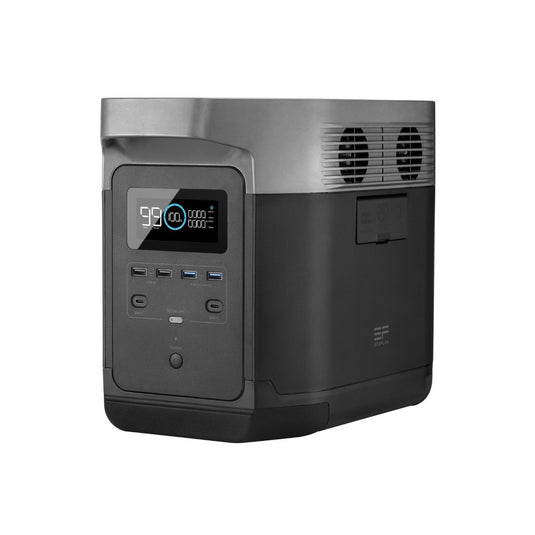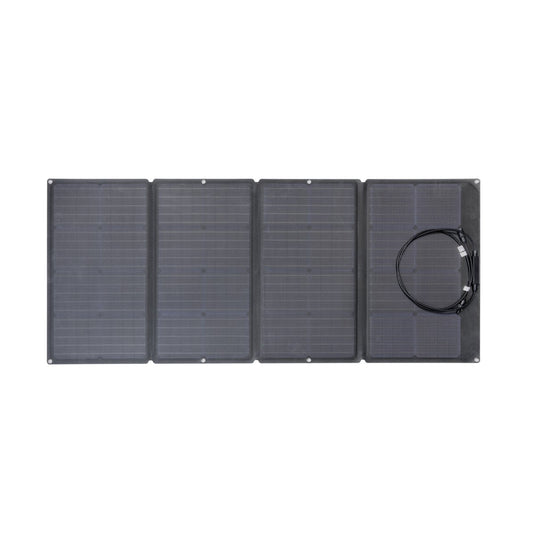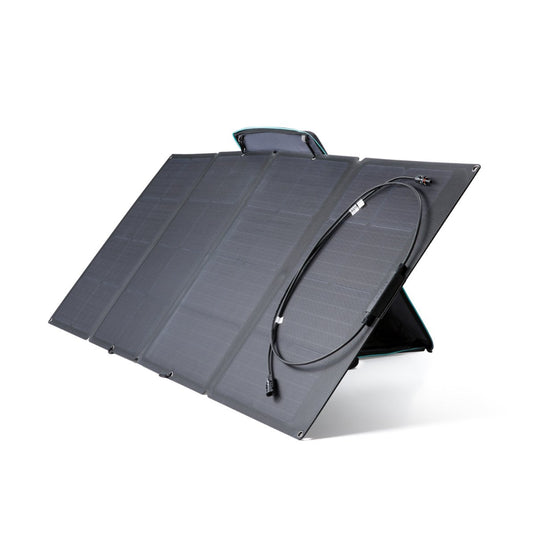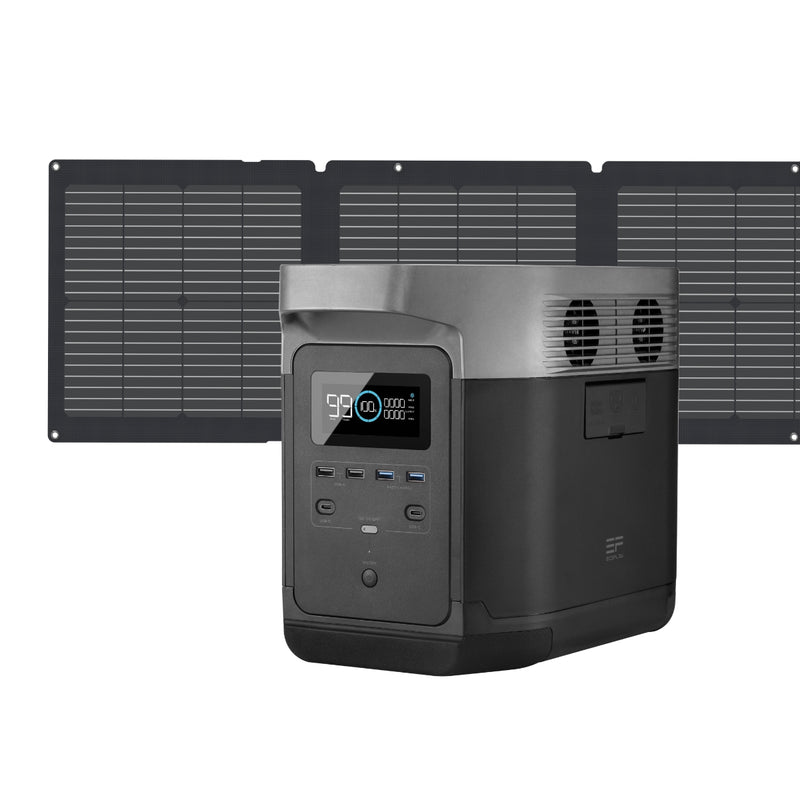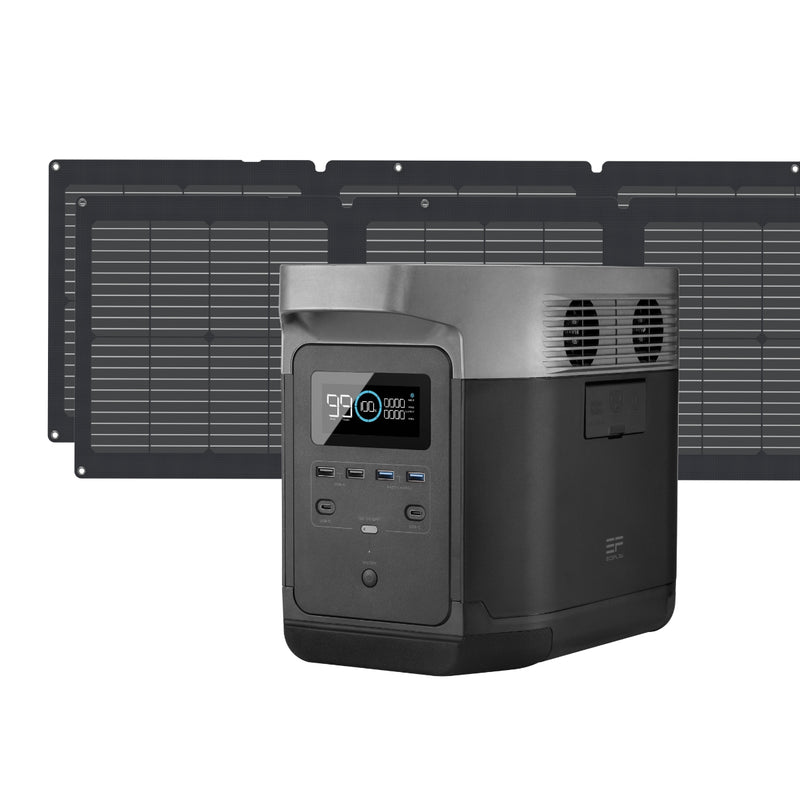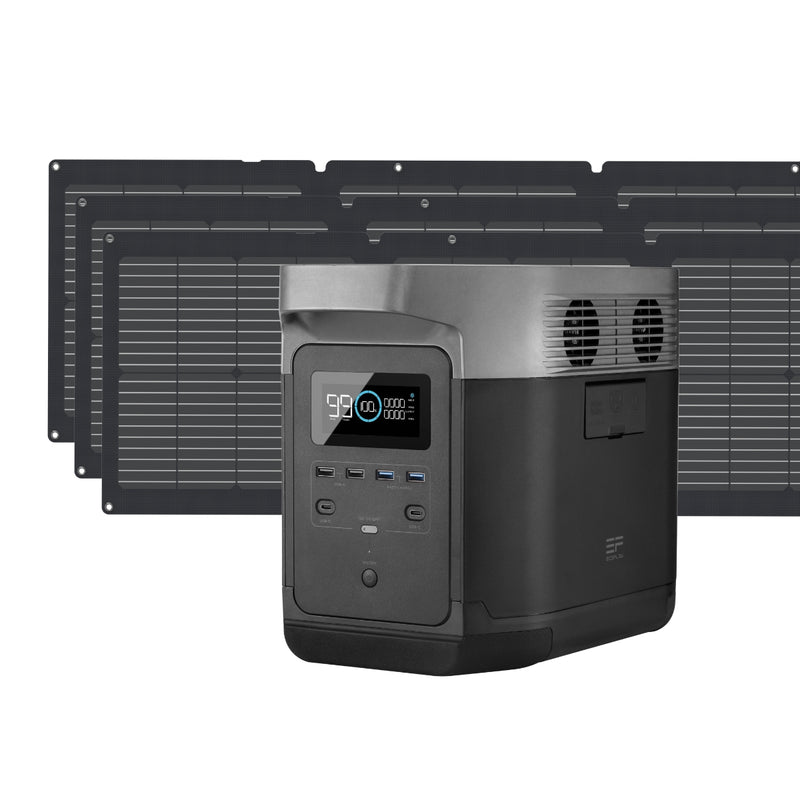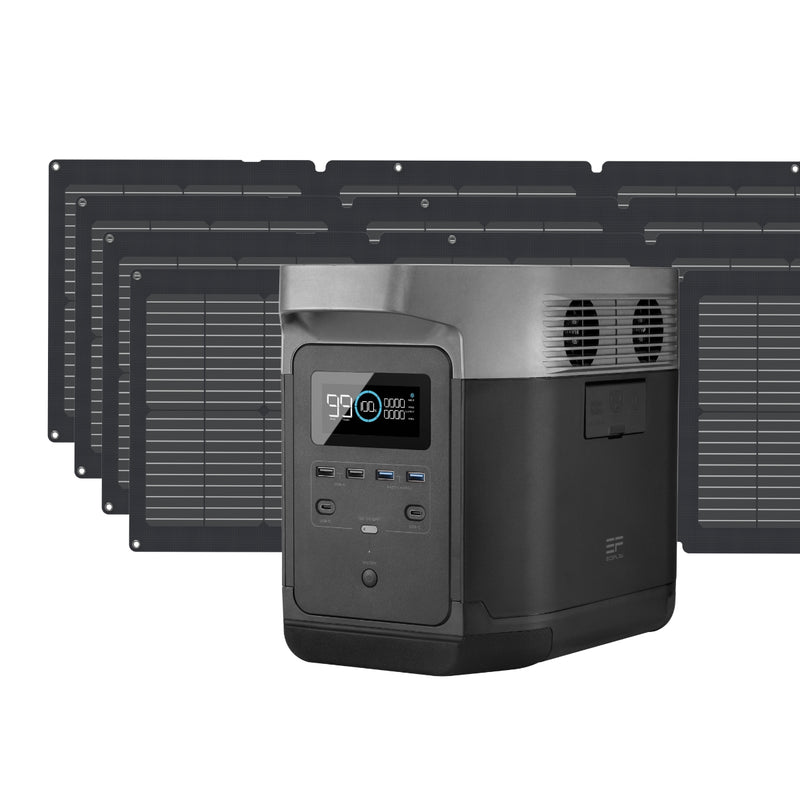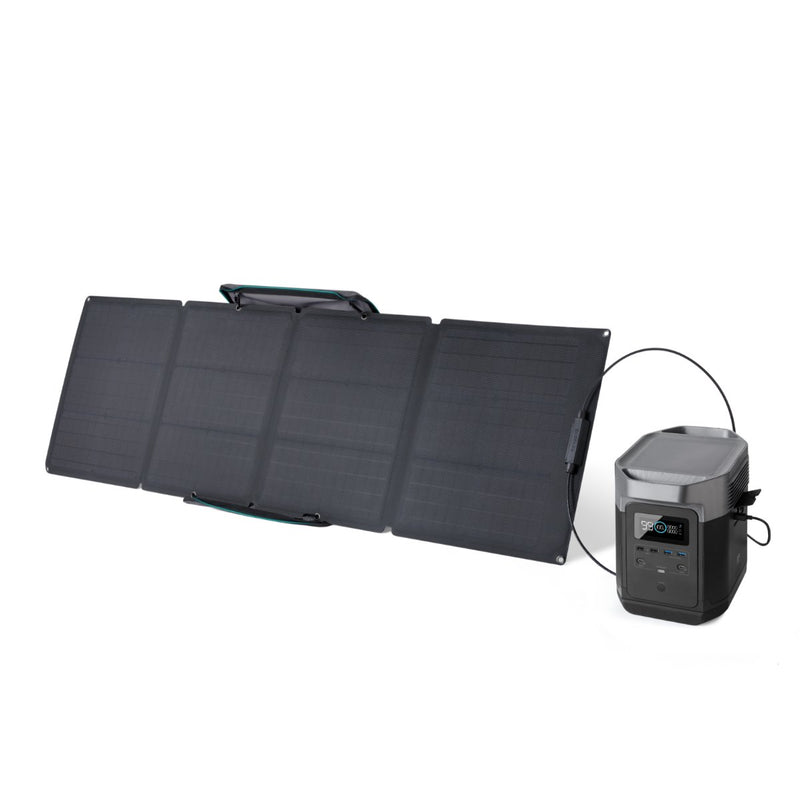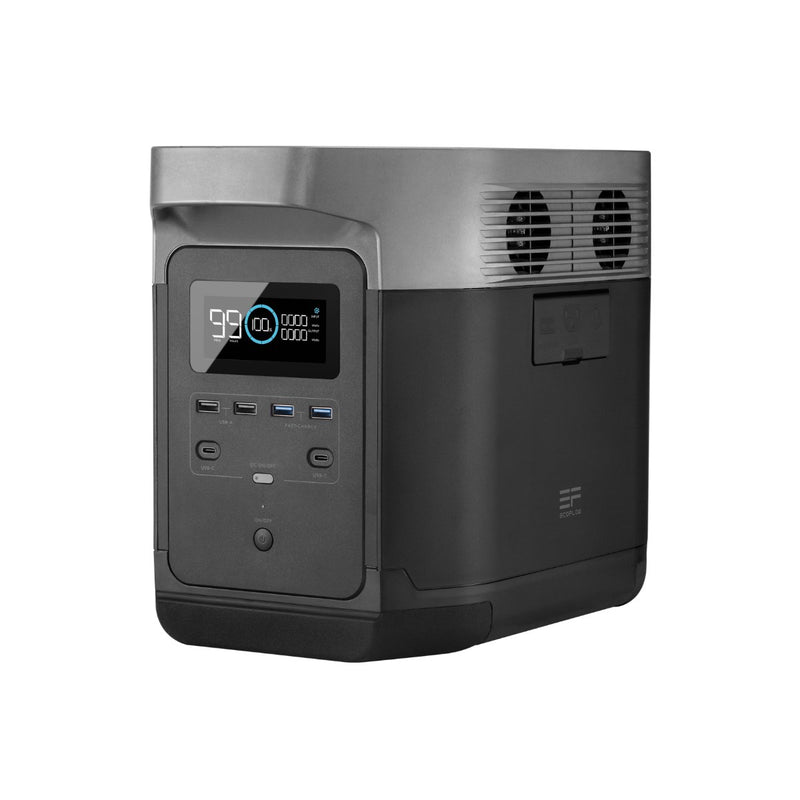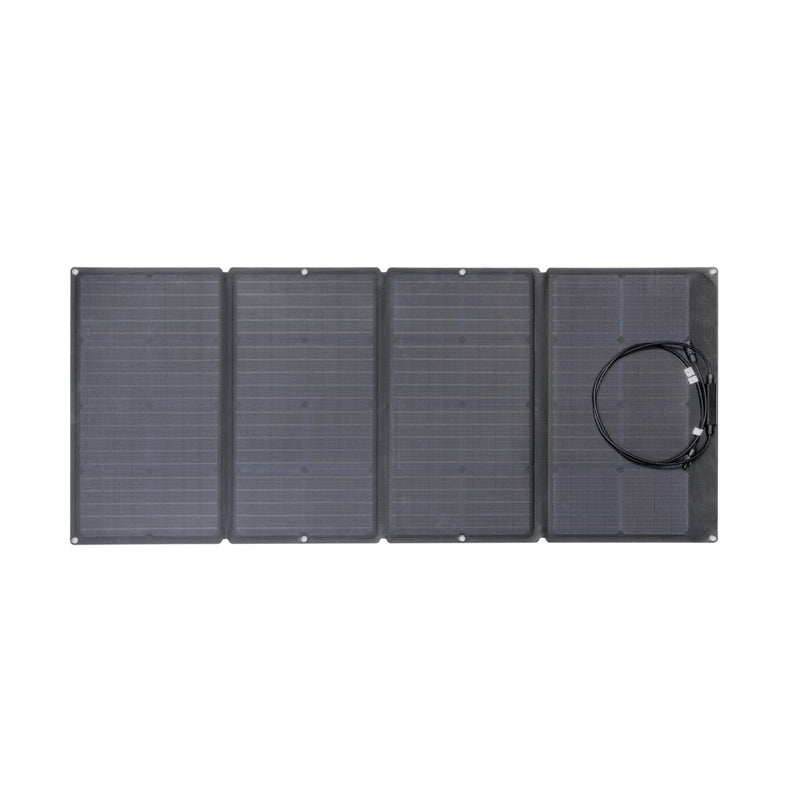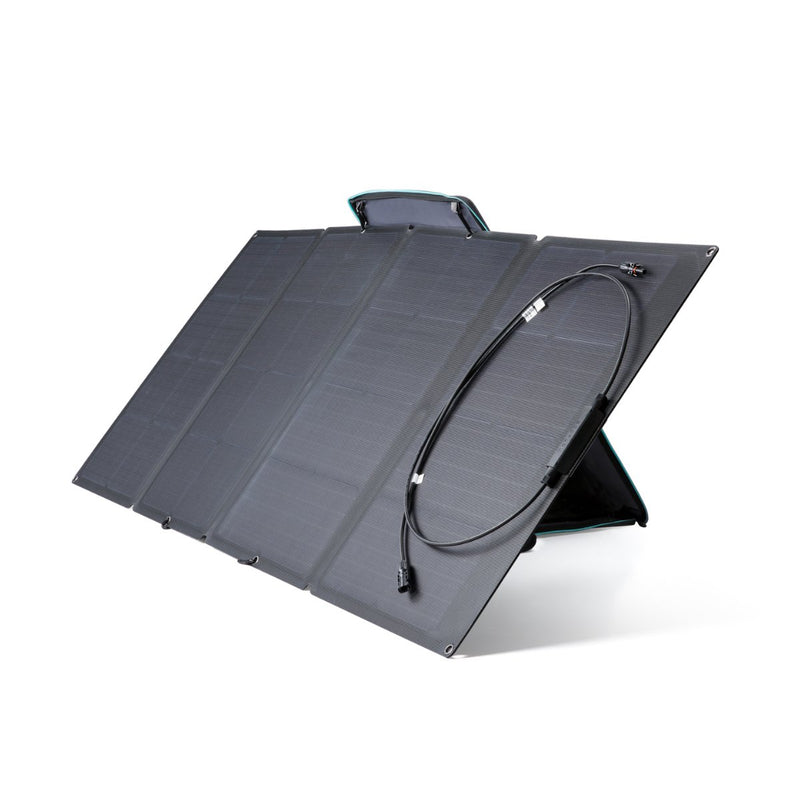 The world's fastest charging portable power stations
EcoFlow have the world's fastest charging power stations. DELTA charges from 0-80% in under an hour, giving you a quick boost of power even during the worst situations.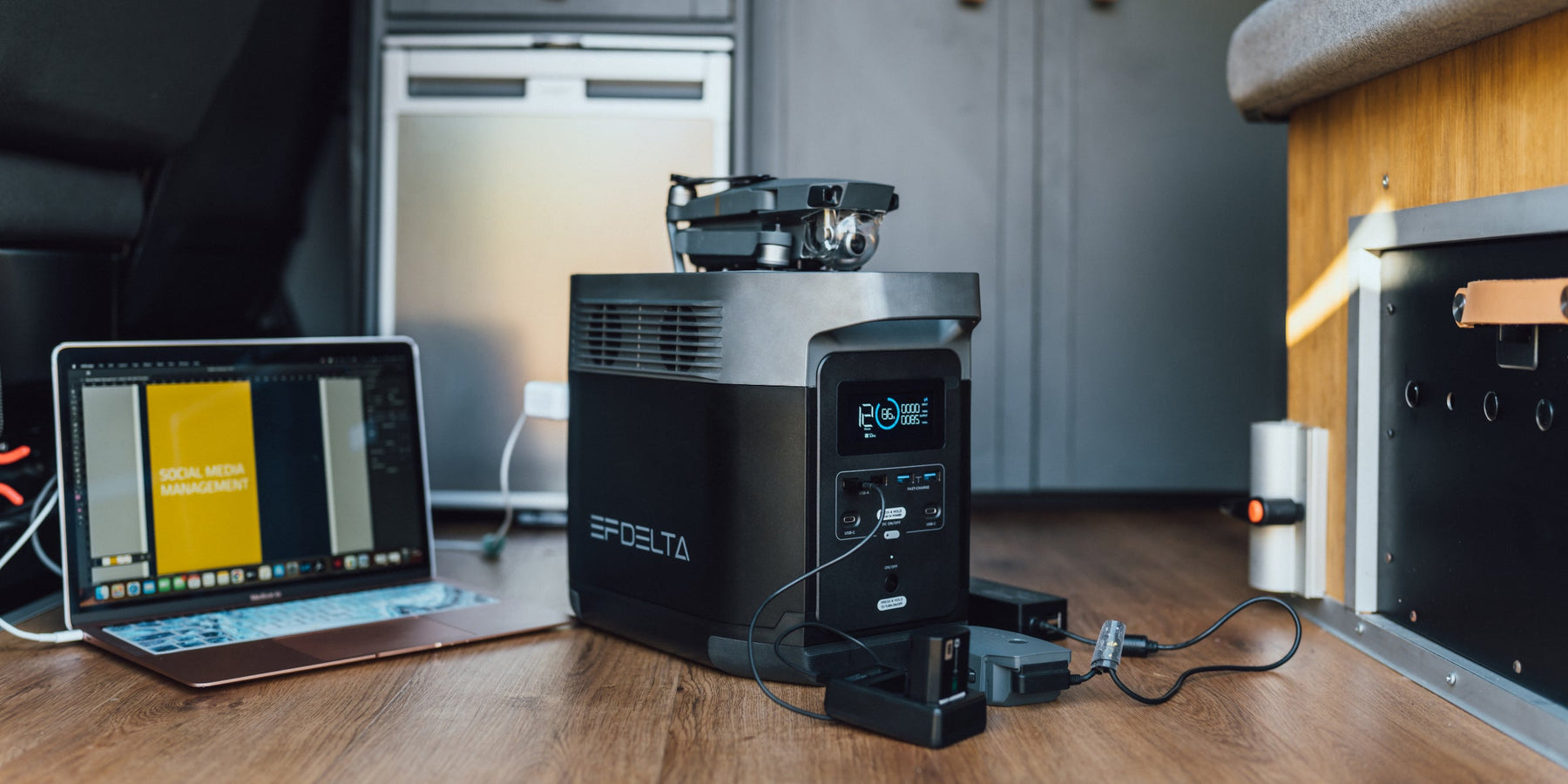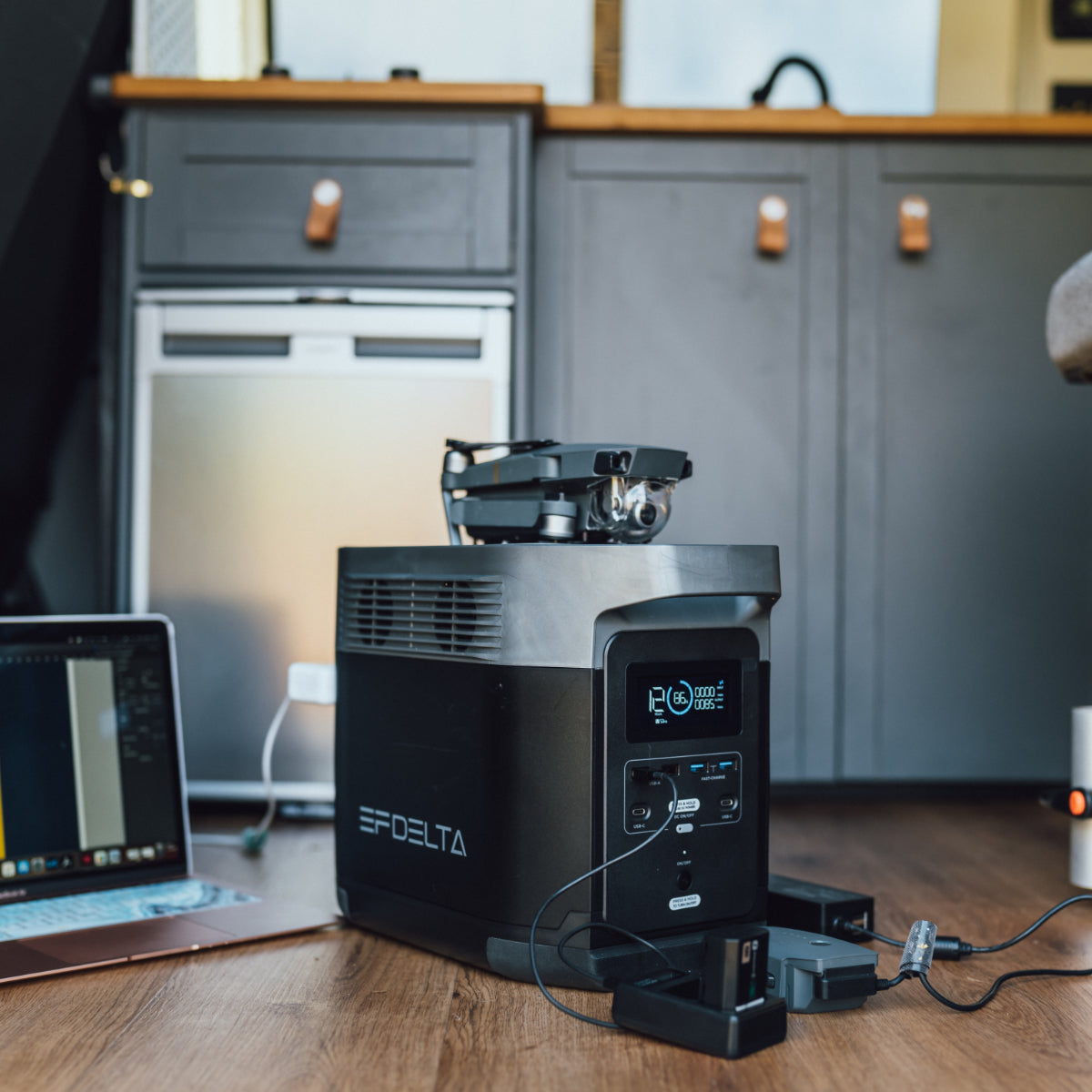 So Much More Sun
Premium monocrystalline silicon cells provide a high conversion efficiency of 21-22%. Recharge even faster by chaining multiple panels in a series or in parallel.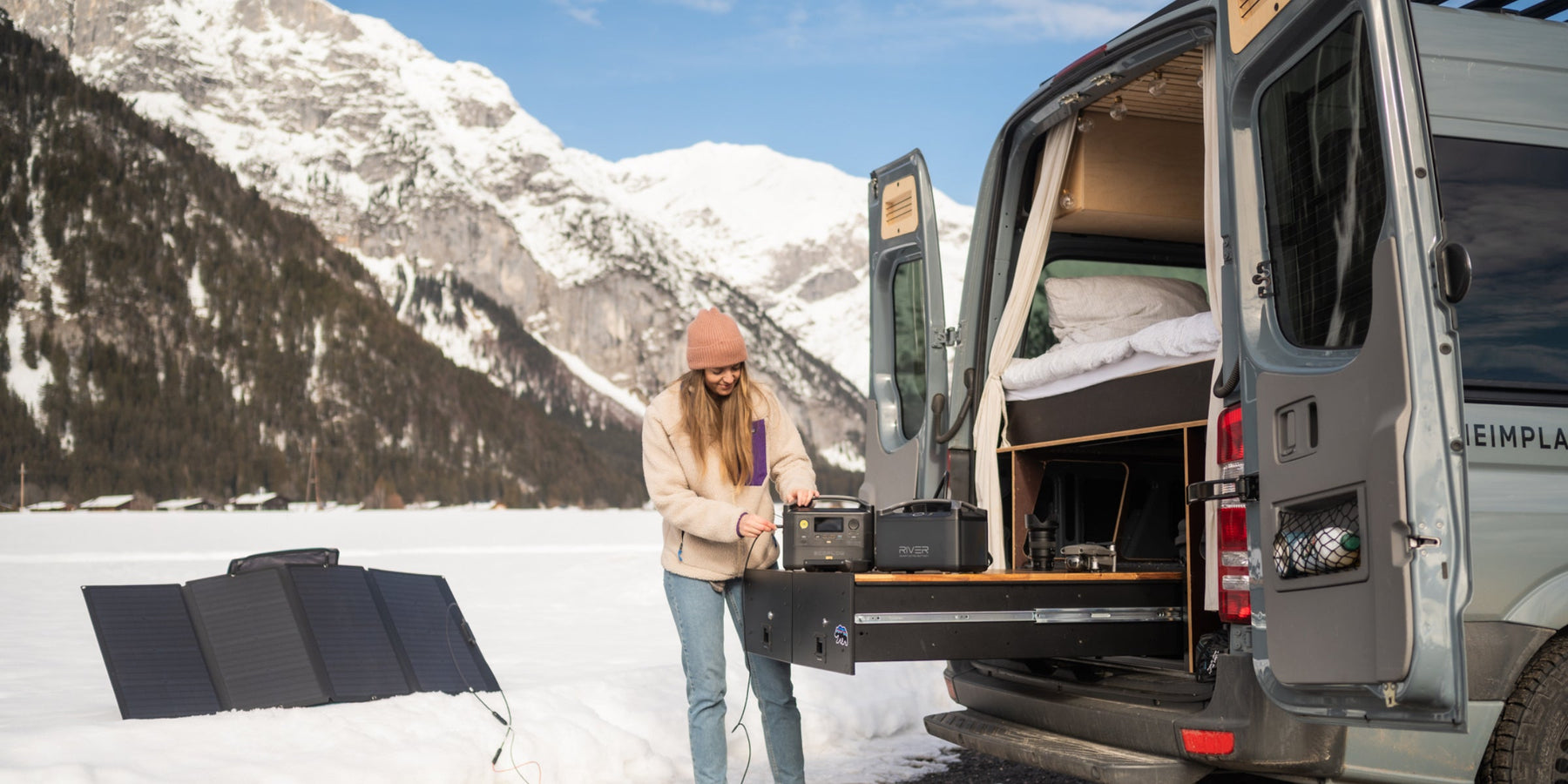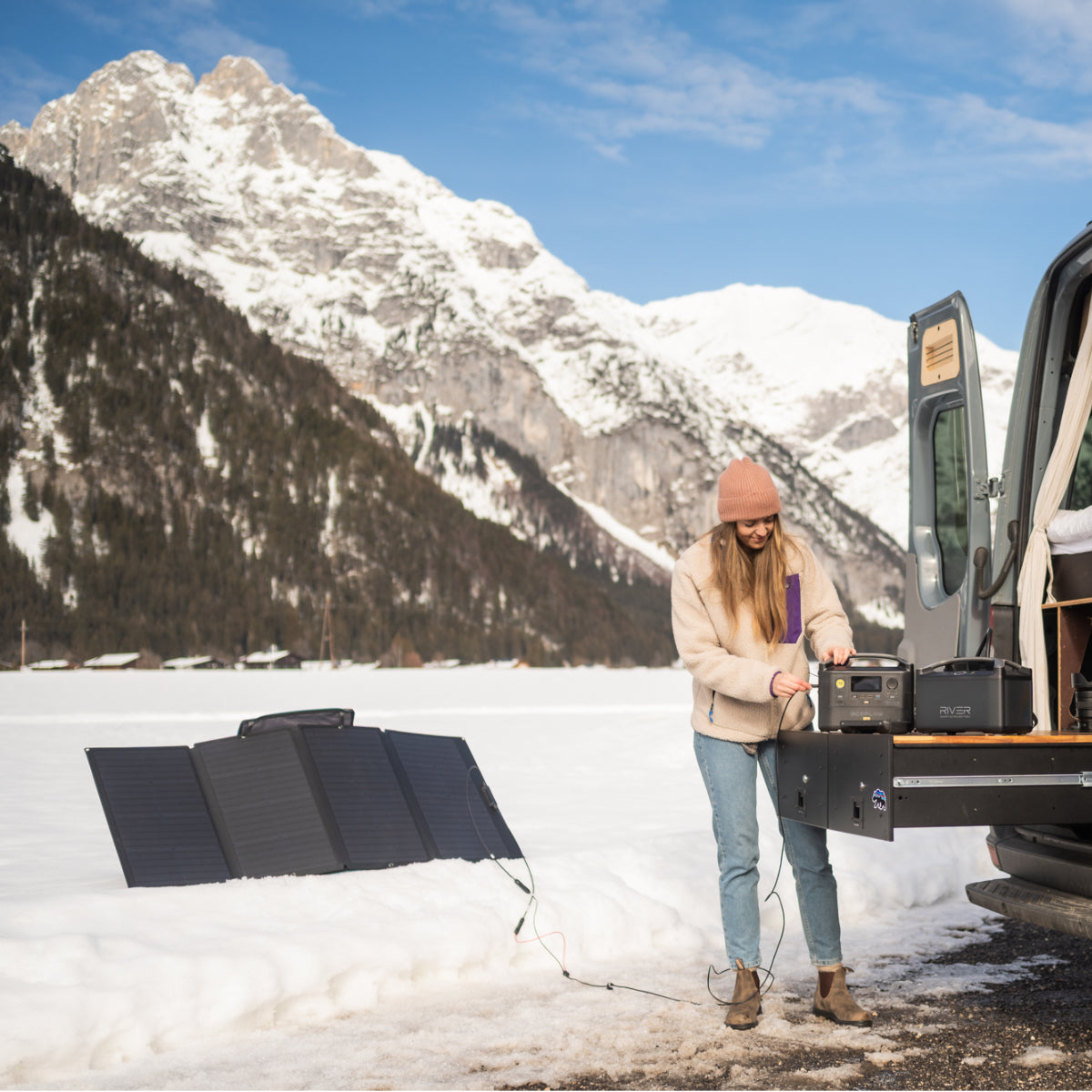 Better Together
Recharge freely and naturally when you link EcoFlow's 110W Solar Panel to a DELTA portable power station.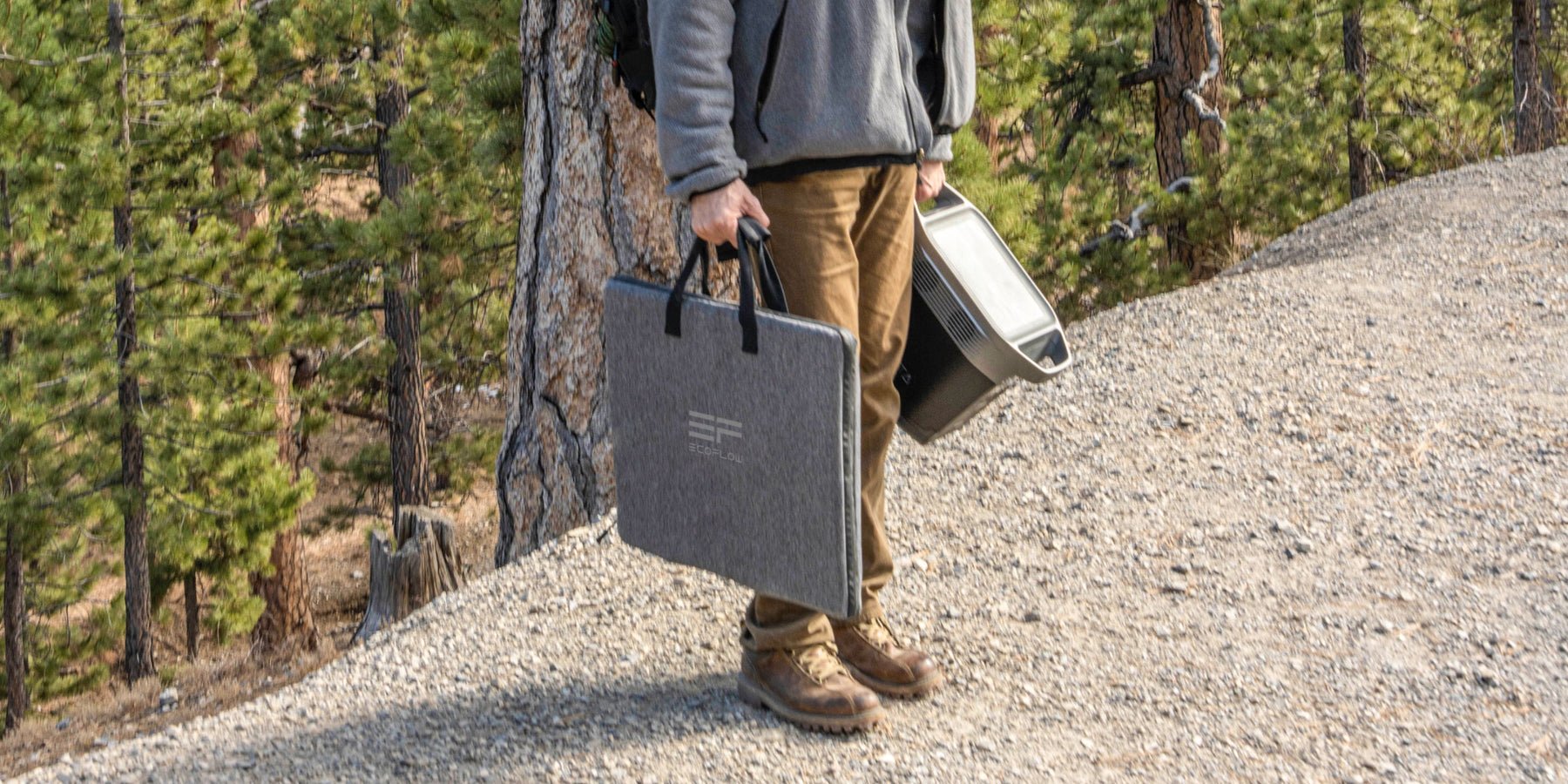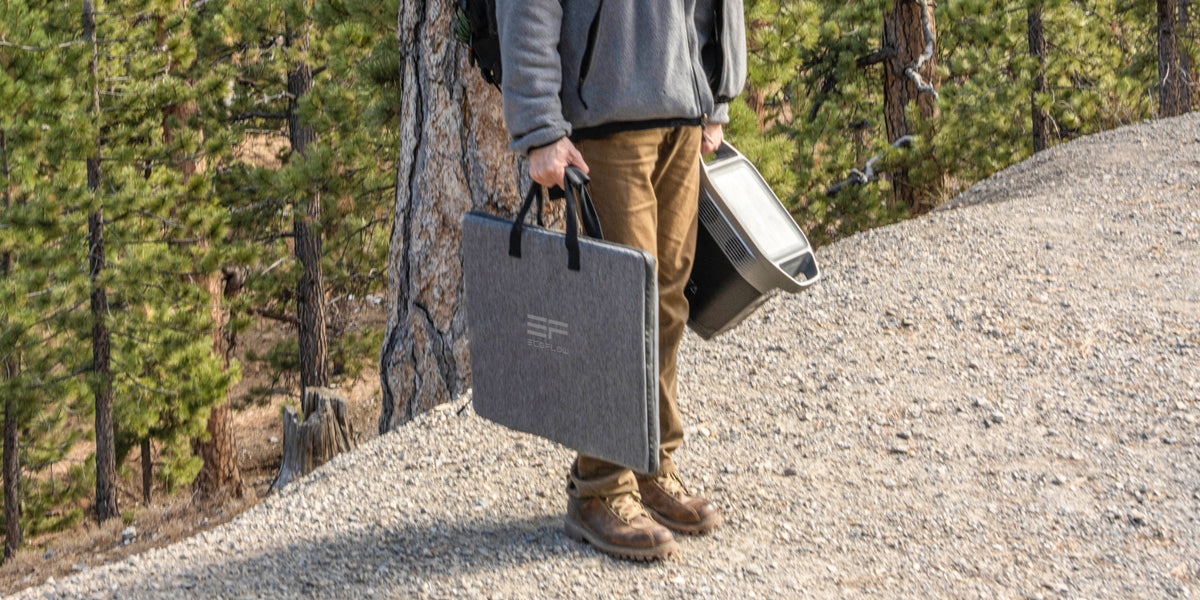 Frequently Asked Questions
DELTA can be recharged to 0%~80% in 1 hour, and be fully recharged within 1.6 hours.
Under perfect sunlight conditions, DELTA can be fully charged with the following solar panel setups: 1x 110W solar panel: 14-28 hrs; 2x 110W solar panel (in series): 7-14 hrs; 3x 110W solar panel (in series): 5-10 hrs; 4x 110W solar panel (in parallel): 3.5-7 hrs
Yes. During this situation, DELTA will prioritise AC charging, and default to DC charging when AC charging is not used.
DELTA supports an entry-level UPS function. We recommended testing your devices case-by-case.
DELTA can power essential devices whether you're at home or outdoors. Devices include lights, microwave ovens, fridges, hairdyers, laptops, phones, electric frying pans, and more.
DELTA does not support EcoFlow App.
Increase the efficiency of your solar panel by facing it directly at the sun without any obstructions. Remember to be careful when handling your solar panel because damaged cells provide less power.
Yes, if the only thing between it and the sun is transparent, but it won't charge as well compared to being outside. You can compare the difference by looking at the input section of your power station's LCD screen.
What's in the bundle - DELTA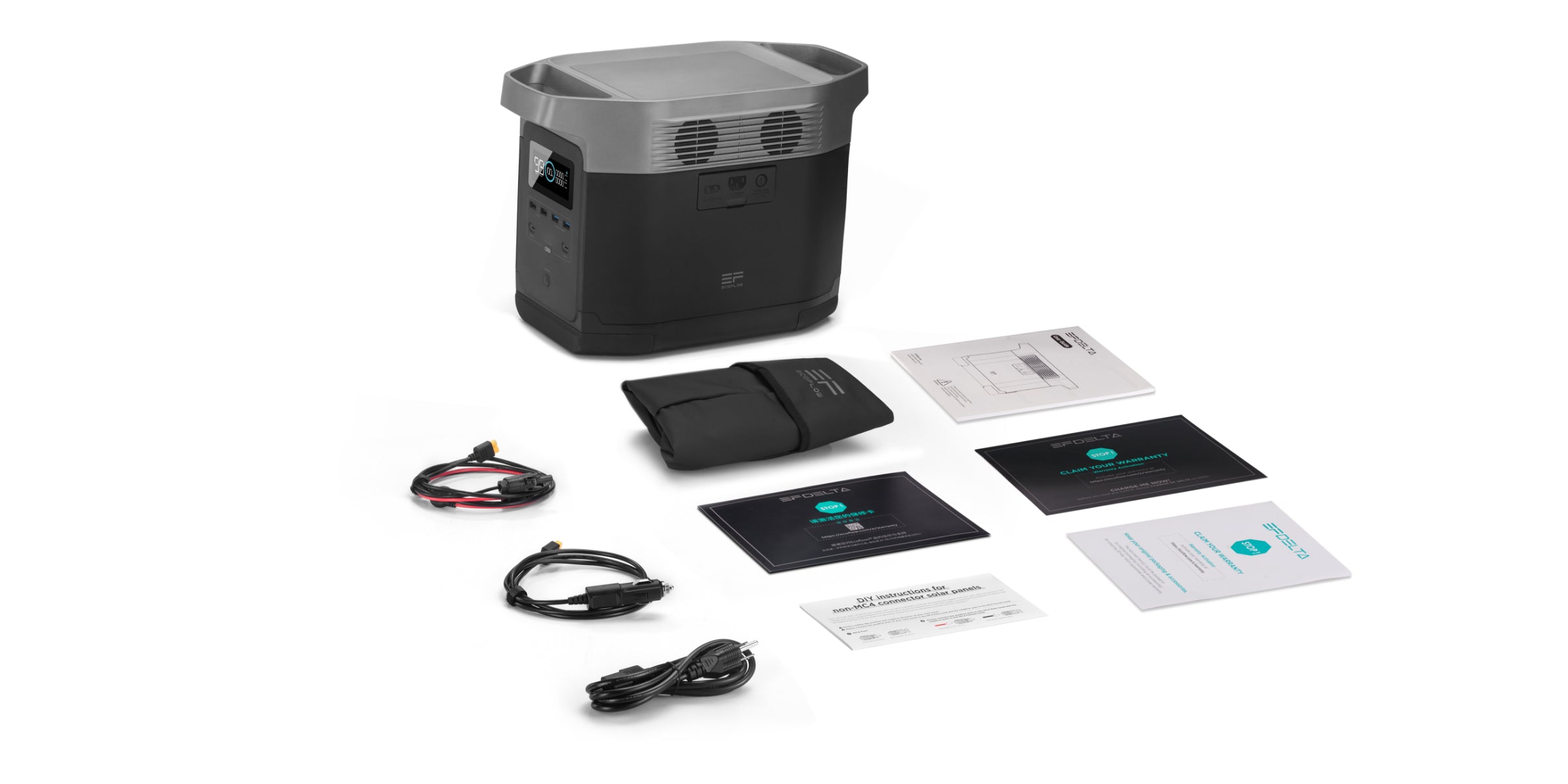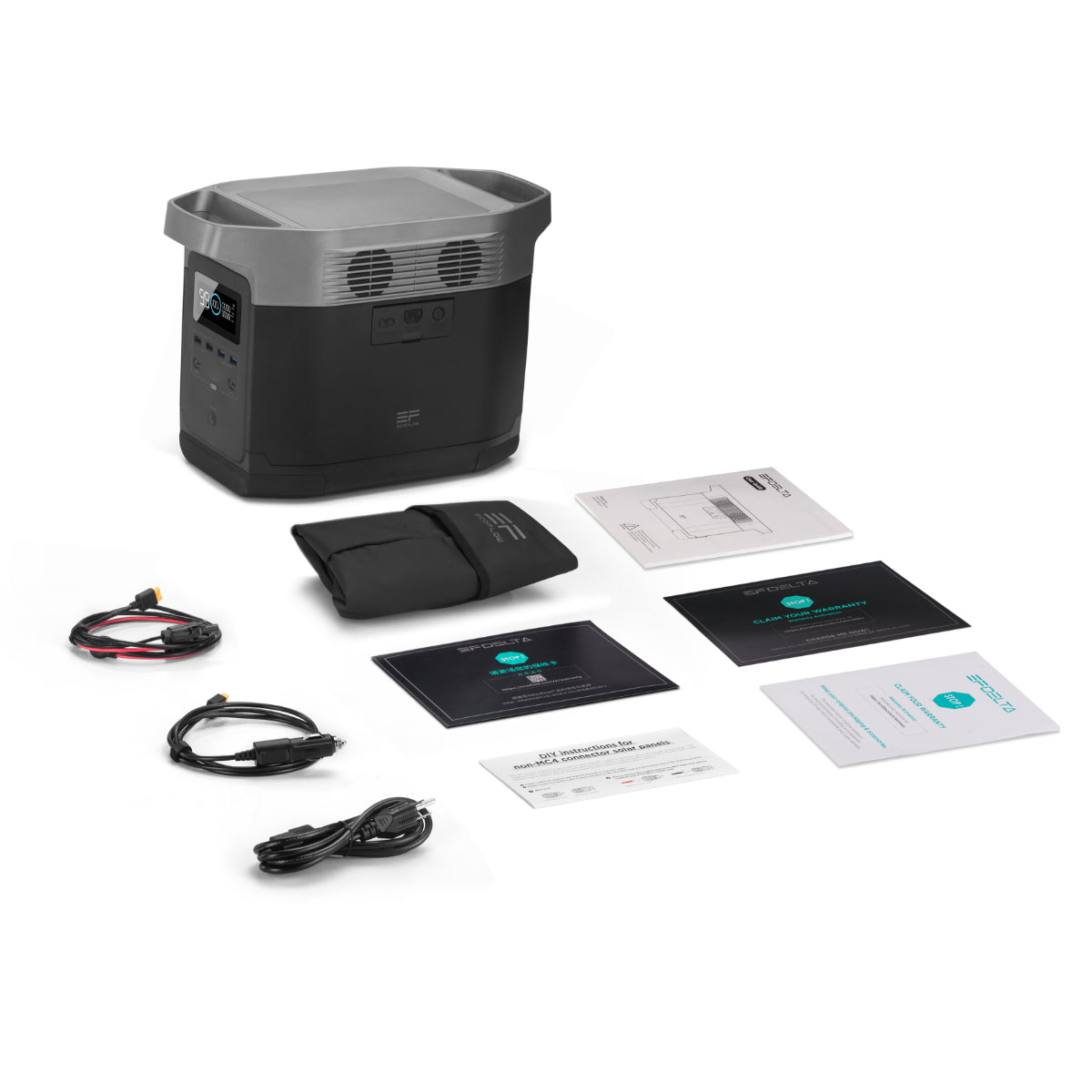 1. EcoFlow DELTA Portable Power Station 2. DELTA Bag 3. DC5521-DC5525 Cable 4. 1.5m AC Charging Cable 5. 1.5m Car Charging Cable 6. User Manual 7. Warranty Card
What's in the bundle - 110W Solar Panel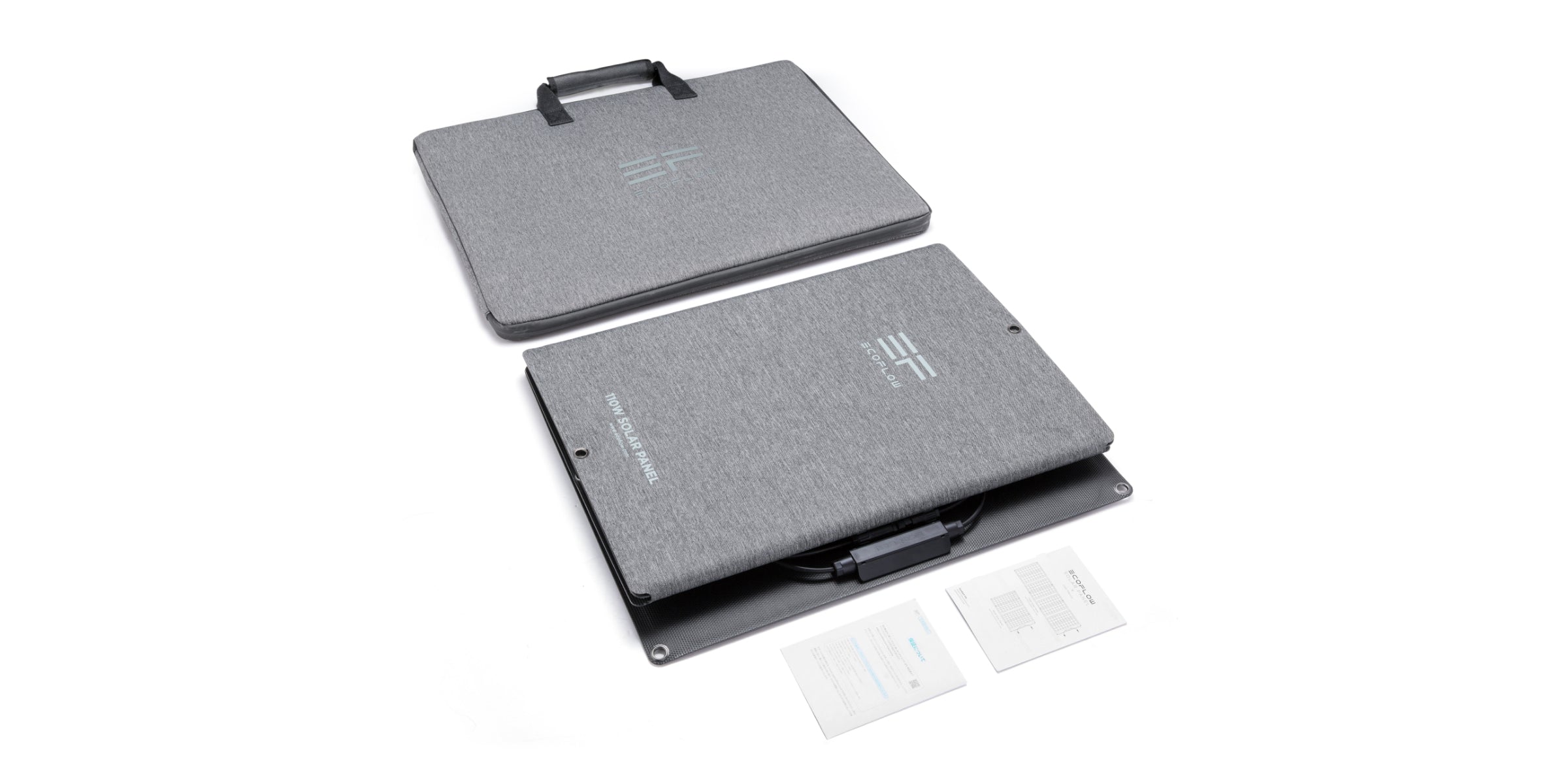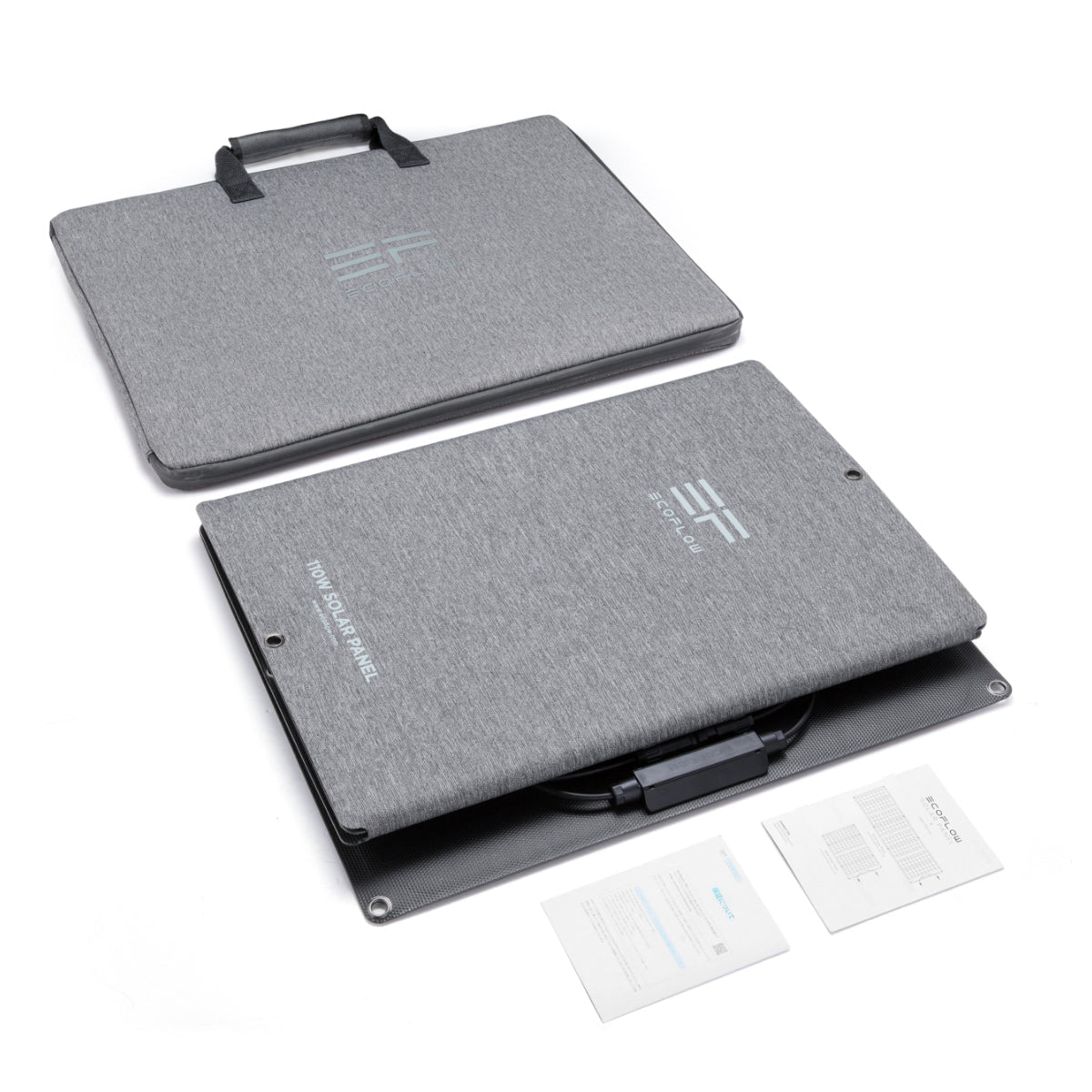 1.110W Solar Panel 2.110W Solar Panel Bag 3. Solar to XT60 Charging Cable 4. User Manual
Net Weight
30.9lbs (14kg)
Dimension
15.7 x 8.3 x 10.6 in (40 x 21 x 27 cm)
Charge Temperature
32 to 113°F (0 to 45°C)
Discharge Temperature
-4 to 113°F (-20 to 45°C)
Charge Method
AC Wall Outlet, 12V Car Adaptor, Solar Panel
Full Recharge Time
1.6 Hours (AC) 13.5 Hours (12V Car Charger) 14-28 Hours (Using 1x 110W Solar Panel) 7-14 Hours (Using 2x 110W Solar Panels) 5-10 Hours (Using 3x 110W Solar Panels) 4-8 Hours (Using 4x 110W Solar Panels, in parallel)
Cell Chemistry
Lithium-ion
Life Span
800 Cycles to 80%+ capacity
Management Systems
BMS, Over Voltage Protection, Overload Protection, Over Temperature Protection, Short Circuit Protection, Low Temperature Protection, Low Voltage Protection, Overcurrent Protection.
Testing and certification
UL CE FCC RoHS PSE
AC Charge Input Power
X-Stream charge (1200W max)
AC Charge Input Voltage
220-240Vac
Solar Charge Input
400W 10-65V DC 10A max
Car Charger
12V/24V DC 8A max
AC Output (x4)
1800W (Surge 3300W) total, 230ac (50Hz)
USB-A Output (x2)
5V DC, 2.4A, 12W Max, per port
USB-A Fast Charge (x2)
5V/2.4A,9V/2A,12V/1.5A 18W Max, per port
USB-C Output (x2)
5V DC, 9V DC, 15V DC, 20V DC, 3A, 60W Max, per port
Car Power Output (x1)
108.8W, 13.6V DC, 8A max
*Please Note: The above weight, size, etc. have certain measurement errors. Please refer to the actual measurement.
Non- functional requirements
I'm really impressed with non-functional requirements of this product. I always see this advert on twitter and ignore it but today something told me self to look at it.